BARDSTOWN, Ky. (WDRB) -- A day after the four-year anniversary of Crystal Rogers' disappearance, mysterious signs appeared all over Nelson County.
Some of the signs, which went up during the early morning hours Thursday, read: "Nick failed a polygraph" and "Brooks Houck is the only suspect in the disappearance of Crystal Rogers."
The people behind the signs say they don't want to be identified but claim they have put up 75 of them around the county. Pictures of the signs have been shared hundreds of times on social media.
One anonymous person from the group said they did it because they do not want Rogers to be forgotten. And they knew they were making a bold statement pointing fingers at Brooks and Nick Houck.
"The overall goal is we still don't have answers," the person said. "We still don't have justice. And we need to keep them in the public eye until we do."
Another sign reads: "Ride the wave. It's worked out this far."
It refers to a statement Houck made last year to WDRB News over the phone.
"I've been advised to ride the wave," Houck said. "And to keep on keeping on. That's what I've done, and it's worked out great this far."
The bottom of the new sign says, "We're praying for sharks." It's a collective message coming from the anonymous group.
"We still think that he's very cold and disrespectful to the family," the anonymous member said. "He never really seemed to be at all bothered by her missing. And that's the mother of his son."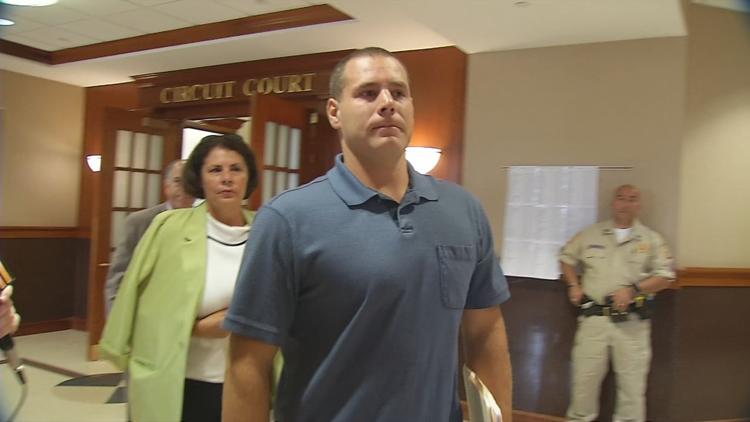 Rogers disappeared on July 3, 2015. Two days later, her car was found on the Bluegrass Parkway with a flat tire. Her keys, cellphone and purse were still inside.  
Rogers' then-boyfriend, Houck, is the only suspect in the case, but he's never been arrested. Sherry Ballard, Crystal's mother, said she's seen the "blunt" signs, and they are comforting to her.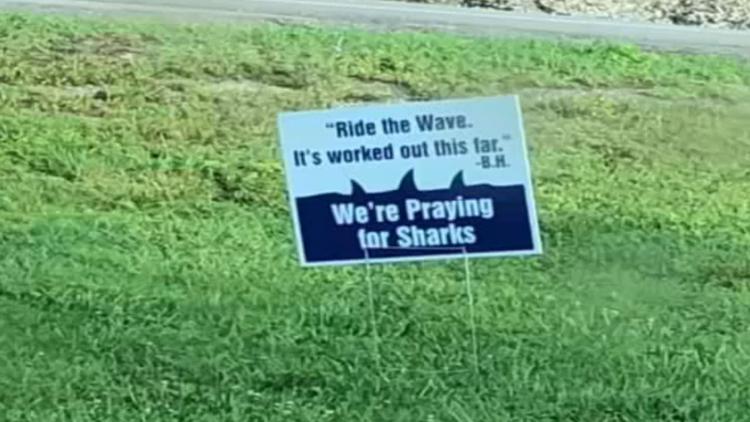 "Brooks Houck was named the No. 1 suspect in my daughter's disappearance," she said. "And it makes me feel good to think people out there think the same thing that I do."
The Nelson County Sheriff's Department is investigating Rogers' case. Call (502)-348-1840 to report any information that might help detectives. You can remain anonymous.
Copyright 2019 WDRB Media. All Rights Reserved.