JEFFERSONVILLE, Ind. (WDRB) -- The Capitol Hills neighborhood in Jeffersonville can often be described as peaceful and quiet. There's not a lot of chaos that goes on there.
Sunday's explosion, on the other hand, was pure chaos.
"It's just been kind of hectic right here," said Kenneth Payton, who lives on Assembly Road just down the street from the explosion.
The home explosion killed William "Billy" Phillips and sent his wife, Janet, to University Hospital in serious condition. Clark County Coroner Billy Scott confirmed Billy Phillips' identity Tuesday afternoon.
"I looked out the window, and I seen a big orange glow, and I yelled 'Bill's house is gone!'" neighbor Wayne Woods recalled from Sunday morning.
Neighbors like Woods knew the couple well and didn't have a bad thing to say about either of them.
"She was the sweetest person in the world, as far as I knew," Payton said of Janet Phillips. "This happens, and your mouth just wants to drop open, because you don't know what to say or do."
Woods was good friends with Billy Phillips and described him as a great guy. He said Billy mowed other neighbors yards and always had a smile on his face.
"He did a lot of stuff for people around here," Woods said.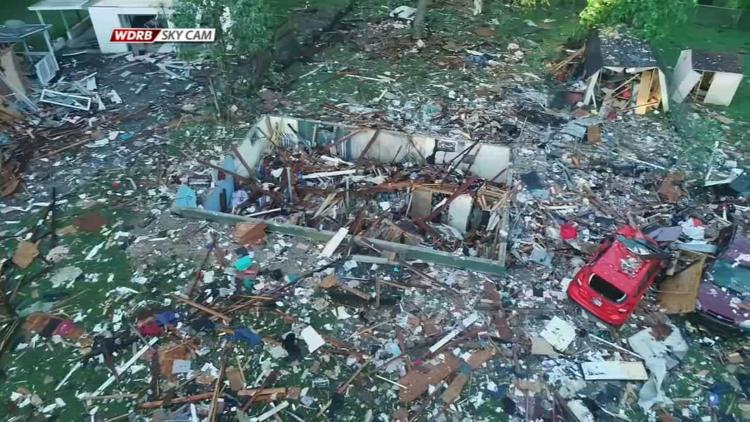 Pictures and memories are now scattered among the debris on a scene that still remains edged with caution tape.
Payton has been collecting pictures among the rubble to try and get back to the family in this trying time. He's doing it because it's what anyone else in the neighborhood would do for each other.
He said it's a comforting feeling in the eye of devastation.
"I know the people around here are good people," Payton said. "When you get that, you have heaven."
Tuesday evening, officials said a natural gas leak caused explosion, and no foul play is suspected.
Related Stories:
Copyright 2019 WDRB Media. All Rights Reserved.