SIMPSONVILLE, Ky. (WDRB) -- A Louisville-based manufacturing company is expanding into Shelby County, creating 700 new jobs.
Heating and air company KCC Manufacturing broke ground Thursday on a $200 million research and production campus in Simpsonville. It's another big economic win for what was once a just sleepy bedroom community on the outskirts of Metro Louisville.
"We woke up," said Cary Vowels, who has been Simpsonville's mayor since 1997.
That wake-up, Vowels said, happened seven years ago when Simpsonville Outlets Mall got to town. He said he population has grown by nearly 25% since the mall opened.
"Just the ability to bring more restaurants, more facilities to the people who live here and throughout the county," he said.
KCC Manufacturing said it chose Simpsonville after it ran out of room in Louisville.
"The east end is where we're based, and Simpsonville was the next logical step as we see more and more development heading out this way," KCC President Joel Strieter said.
KCC will receive state and local incentives to locate in Simpsonville and create hundreds of new jobs, including assemblers, electricians, HVAC technicians, sales people, engineers and more.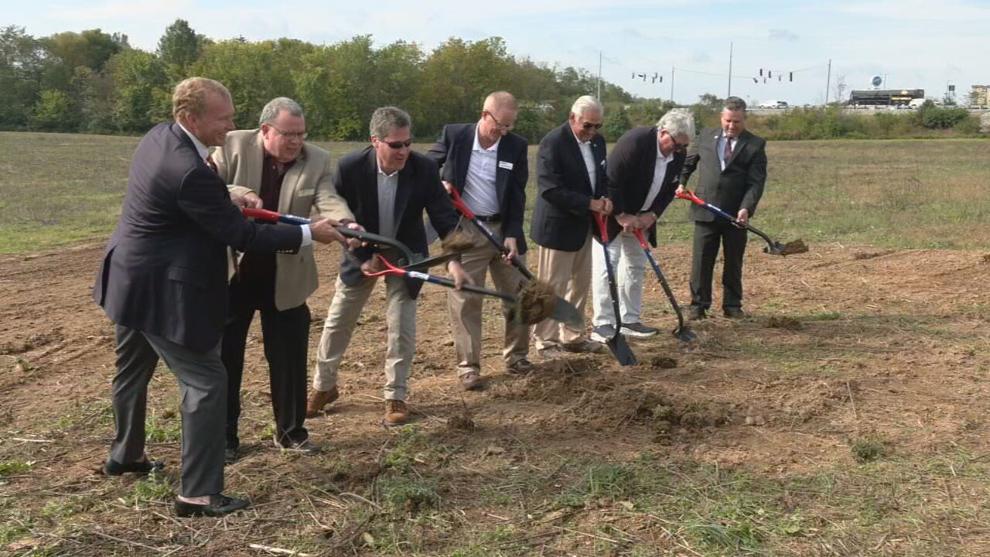 The manufacturing campus is across the street from the busy outlet mall, but officials here said they are planning the growth carefully.
"There's always a danger of growing too much, but it's good, controlled growth," Vowels said.
As new homes are built, the Shelby County School District said it is ready to handle an influx of new students.
"We just built a school right down the road, and we are prepared to build more," Superintendent Sally Sugg said.
Simpsonville is quickly becoming more than just a drive-through
"As the jobs come, housing developments will happen," Vowels said.
"It's no longer a pass-through," Shelby County Judge Executive Dan Ison added. "It's "Let's go stay. This is home.'"
KCC plans to have the entire campus finished by 2030 but is already hiring.
Copyright 2021 WDRB Media. All Rights Reserved.