CRESTWOOD, Ky. (WDRB) -- Crews are ramping up construction on an elementary school in Oldham County, and the district said it will be unlike anything its students and teachers have seen before.
Within the next six weeks, Camden Station Elementary will have $11.5 million worth of upgrades. The Crestwood school, which was built in 1988, is getting a total renovation and expansion.
"It's going to be unlike any school we have in the district," said Lori McDowell, spokeswoman for Oldham County Schools. "This was all designed around new technology and new teaching techniques."
Rows of old desks currently sit outside the school while each classroom gets a complete renovation.
"The classrooms are going to look completely different," McDowell said. "You're not going to walk into a classroom and see a bunch of desks pointed toward the front of the classroom with the teacher standing in the front teaching. There are going to be different teaching and learning environments in every classroom."
On top of new classrooms, a new cafeteria, performance stage, gym and media center, construction also brings school safety into the next generation.
A secure entrance will keep closer tabs on any school visitors. McDowell said that before the renovation, school visitors had access to an open area. Now, all visitors will be filtered through the office to ensure everyone is checked in.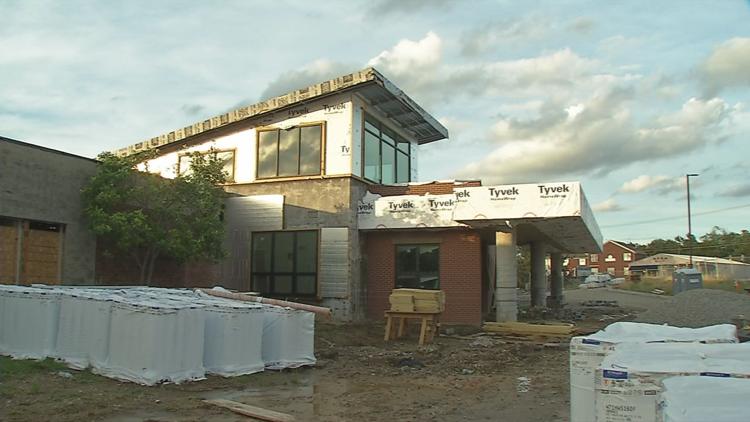 The school also makes room for new students who may move under the district's latest rebalancing plan that cuts down on overcrowding.
Construction is supposed to be finished before school starts in August. Despite a rainy start to summer, crews think they can stick to their deadline.
"We are a little bit behind in some areas, but once we get that good stretch of weather, we'll be able to catch up," McDowell said.
Copyright 2019 WDRB Media. All Rights Reserved.