LA GRANGE, Ky. (WDRB) -- As Oldham County Schools searches for its new superintendent, the community heard from finalists Thursday night about why they should lead the district's 12,000 students.
The district's three finalists for superintendent include one of their own, assistant superintendent Brent Deaves.
"Taking the COVID pandemic into account, I believe students have been much more resilient than we give them credit for," said Deaves, making a case for leading schools through the next phase of the pandemic. "We're gonna hit the ground running, and we're not gonna look back. We're gonna find ways that kids can still be in class."
The school board is also considering Sharla Six, assistant superintendent at Franklin County Schools.
"I think the COVID pandemic will be one of the greatest challenges of our era as educators, and I'm excited about moving past the pandemic," said Six, speaking to the importance of equity. "Equity is not about being equal, it's about giving every student what they need to be successful. My hope is that every child will feel like they belong."
The third finalist is Jason Radford, assistant superintendent at Boone County Schools.
"I love kids and I care about people," said Radford, speaking to the importance of positive school climate. "People don't care how much you know until they know how much you care. That means investing in the community, being visible and accessible."
The school board is looking for someone who can create a positive district culture and emphasize equity.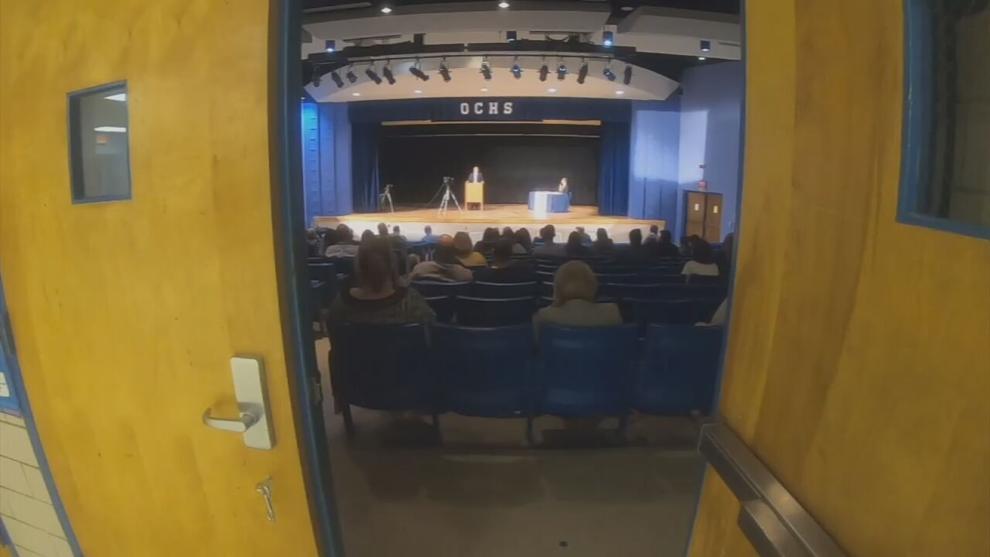 The district's current superintendent, Greg Schultz, retires at the end of June. 
The board will hold a special meeting on Tuesday, May 11 to discuss about the candidates in executive session and announce next steps from there.
Copyright 2021 WDRB Media. All Rights Reserved.