CRESTWOOD, Ky. (WDRB) -- A busy railroad crossing in Crestwood with a long history of traffic back-ups and wrecks is getting a fresh look at changes by Oldham County officials. 
KY 146, or Railroad Avenue, has had issues for years with tractor trailers getting stuck while trying to make it over the crossing. 
"It's got a grade to it where semi-trailers get stuck," said Jerry Nauert, director of Oldham County Emergency Management. "Somewhere around 4,600 cars go across these tracks every day."
Since 2015, at least 200 tractor trailers have gotten stuck on the crossing. In at least two instances, once in 2016 and once just last month, a stuck truck has been hit by a train. 
In September, the accident occurred very early in the morning, and emergency officials were not able to alert the railroad in time to stop the train.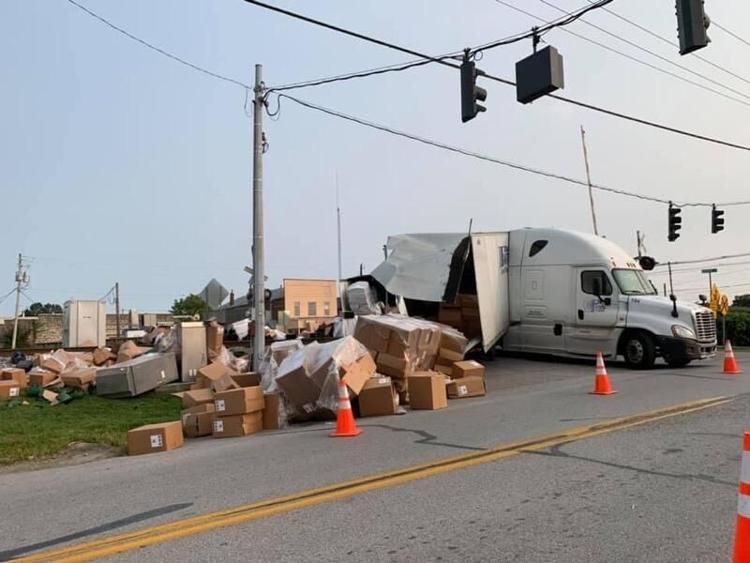 "What's the truck carrying? Is it hazardous material they're carrying? Is there potential for some type of spill?" Nauert said, noting some of the first questions he asks. 
The truck in September was carrying nothing but pots, and the driver was not hurt.
But the incident sparked officials to take a fresh look at what the county could do to avoid further collisions and traffic back-ups when a truck does get stuck. 
In the past few years, the county has adjusted signage near and around the intersection to warn truck drivers about the potential to get stuck. Nauret said that's worked, to an extent. 
"It reduced it by about 50%," he said. "Down to about 22-26 a year. That's still 22-26 a year of trucks getting stuck though."
Nauret said the intersection is now has the most signs of any intersections in the state. 
Two options have been floated: shut down the intersection to traffic or level it out with grading work. 
"We hear a lot of stories about them closing, but the businesses around here would be directly affected by that, because there is a lot of traffic coming through there," said Darwin Cotton, owner of Taste of Thai restaurant. 
Either way, county officials say they're in discussions with the Kentucky Transportation Cabinet and the railroad company, CSX, to find a fix. 
"We are working on it even though we don't have the exact answer right at the moment," Nauert said. 
Copyright 2020 WDRB Media. All Rights Reserved.