FRANKFORT, Ky. (WDRB) -- Roughly one month ago, in the backyard of a Louisville home, something happened that was so evil, so unspeakable, that it's now capturing attention from multiple corners of the commonwealth.
On a Friday afternoon in early mid-August, an 8-year-old was playing on an iPad outside a home when she was hit in the head with a shovel and raped, and LMPD said the attacker was 30-year-old Cane Madden.
Madden is locked up now, but there's a fear he'll be released because of what's happened in the past.
Weeks ago, a WDRB News Sunday Edition exposed a gap in Kentucky law that's allowed some mentally ill defendants, like Madden, to walk free multiple times.
"I think I said 'Oh, my God' about four or five times while I was reading that [WDRB News Sunday Edition]," Sen. Danny Carroll (R-McCracken) said. "You talk about the failure of the system. This is about the most blatant example of that I've ever seen."
Carroll was one of the lawmakers in attendance for a Friday morning meeting of the Interim Joint Committee on Judiciary at the Capitol in Frankfort. In that meeting, two Commonwealth's Attorneys, Rob Sanders from Covington and Chris Cohron from Bowling Green, told those lawmakers of the dangerous problem.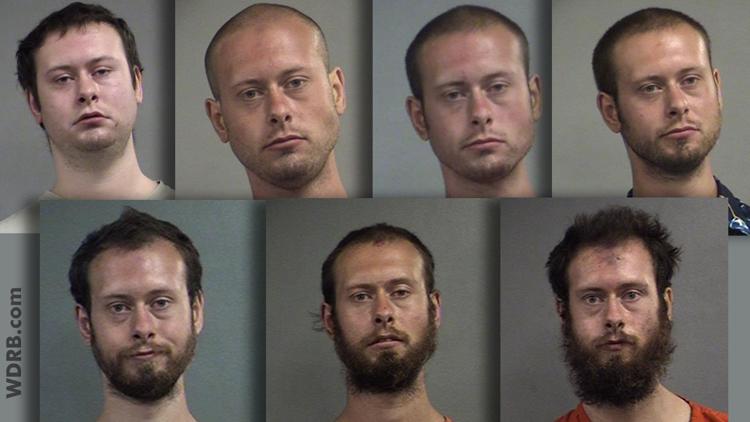 As WDRB News reported, Madden has been charged with other serious violent crimes in the past, but each time, he's found too mentally incompetent to stand trial.
However, each time he's been found incompetent in the past, he hasn't been held in jail or a mental hospital for long. His charges have been dropped, and he's back on the streets. Neither prosecutors nor judges are necessarily to blame.
In the past, prosecutors have tried to have him involuntarily hospitalized to get treatment, but doctors have released him every time when he no longer meets the strict criteria of a state law known as 202A. That statute says no mentally ill person shall be involuntarily hospitalized unless he's a danger to himself or others, unless hospitalization is the least restrictive treatment and unless he can reasonably benefit from that treatment.
"I've been up here almost 20 years now, and we've hemmed and hawed when the latest 'Oh, dear God' case comes down the pike," Cohron said. "At some point in time, we're going to have to really look at it. This wasn't a failure of the system. This is the system we have right now."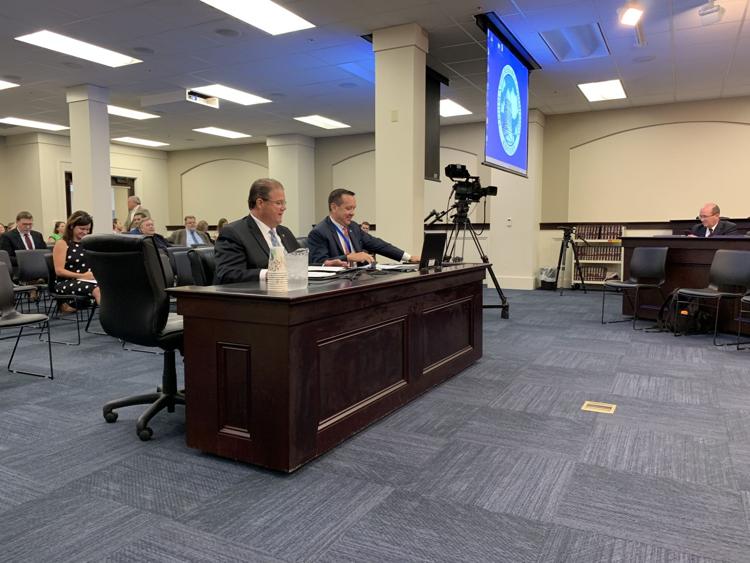 In the Friday meeting, Cohron and Sanders told lawmakers Madden isn't alone and is just one example of a statewide problem that likely affects all 57 judicial circuits.
"The Cane Madden case is the one that's covered in the article," Sanders said. "I'd be willing to bet that there's at least 56 other cases across Kentucky just like it."
It's a problem they hope lawmakers will fix as soon as possible.
"I hope it doesn't take another 'Oh my God' case — as we referred to it — before we will talk about this again," Cohron said.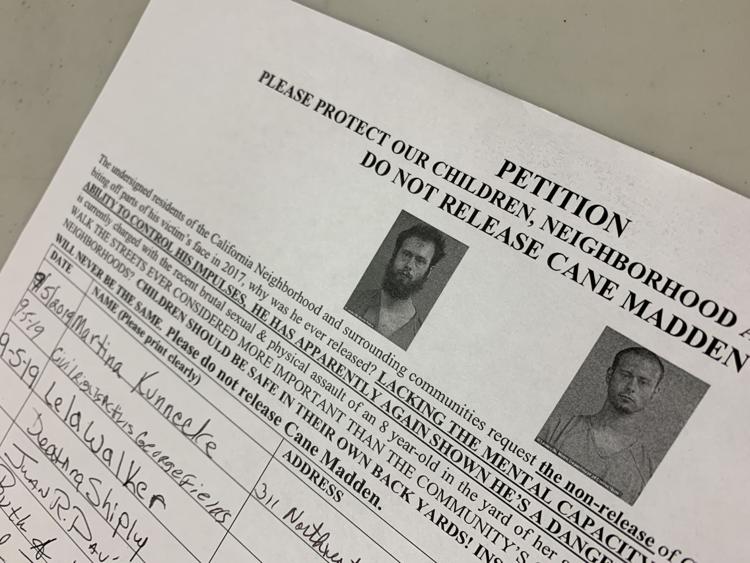 However, a solution might be difficult to achieve. 
Sen. Morgan McGarvey, a Democrat who represents part of Louisville, is part of a bipartisan group of lawmakers trying to close the gap. On Friday afternoon, hours after the Frankfort meeting concluded, McGarvey met with a prosecutor, a judge and other mental health stakeholders to brainstorm solutions during a work session at the Jefferson County Judicial Center.
McGarvey said he learned there isn't an easy solution to the problem but said the meeting was a great first step to get feedback before beginning to draft a bill.
Cohron, meanwhile, said more people will be hurt or killed by what Sanders called "a giant gaping hold in the system" until a bill is passed and the law is changed.
"When we run into these situations, you sit there at counsel table and literally cringe at the thought there's literally nothing you can do about it," the prosecutor said.
Related Stories:
Copyright 2019 WDRB Media. All Rights Reserved.