LOUISVILLE, Ky. (WDRB) -- Members of Louisville Metro Council have filed a resolution asking Mayor Greg Fischer to repair and reinstall the statue of King Louis XVI on the corner of South Sixth and West Jefferson streets "as soon as it is possible."
On display in downtown Louisville since 1967, the 9-ton marble statue of the French monarch was removed on Sept. 3 and taken to a storage facility. The statue had one of its hands broken off during the first night of racial justice protests sparked by the fatal shooting of Breonna Taylor by Louisville Metro Police. Over the following three months, it was frequently vandalized with spray paint, which in one instance led to three people being arrested. 
A news release from Fischer's office cited "public safety concerns" as the reason for its removal. 
"Given the statue's damaged condition, officials are concerned about further destruction, causing potential injury to people in the area," the release said.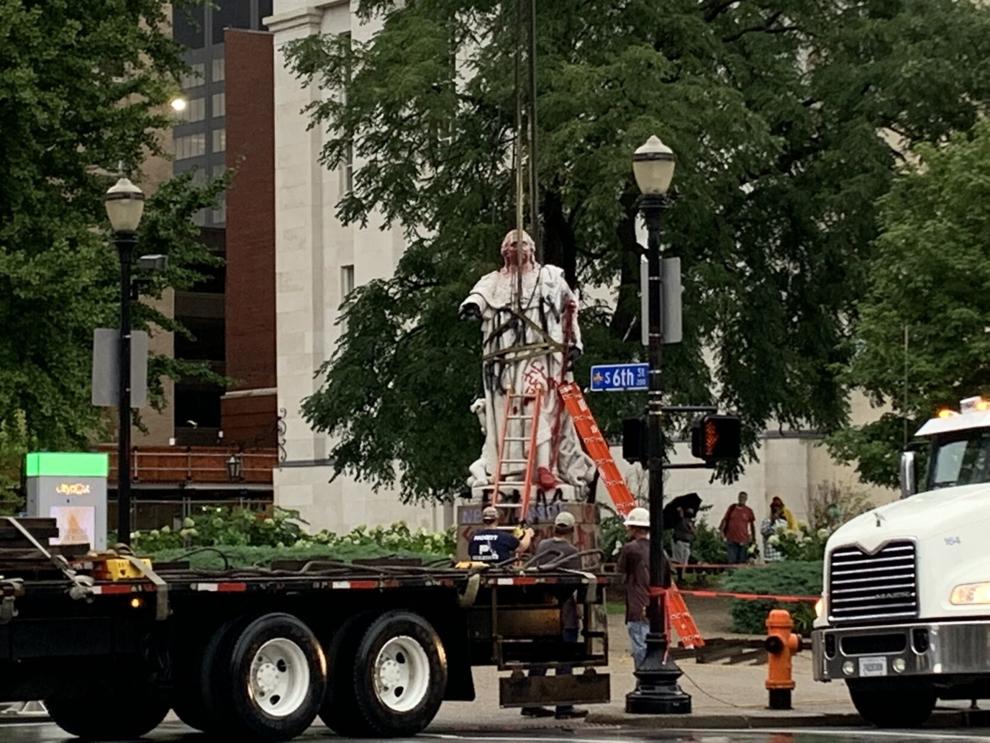 Fischer's office also said "any future plans for the statue will be determined following a conservation assessment," according to the news release. 
Sponsored by council members Kevin Kramer, R-11, Anthony Piagentini, R-19 and Brent Ackerson, D-26, the resolution calls on Fischer to seek federal or third-party funding to repair and reinstall the statue if funding from Metro Government is unavailable. The measure also requests Fischer's administration provide Metro Council with "monthly updates regarding any restoration and reinstallation of the King Louis statue."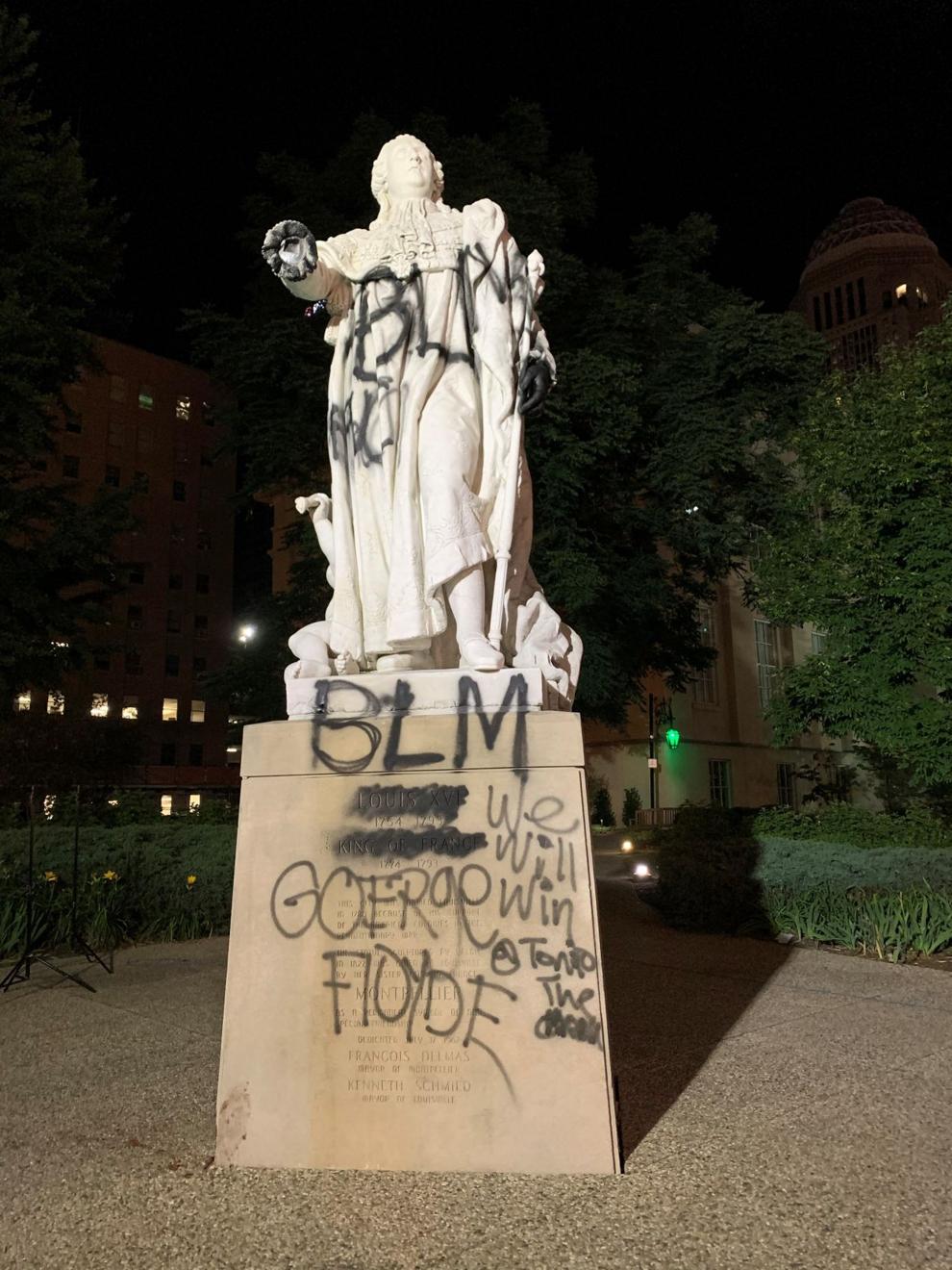 The statue of King Louis XVI was a gift from Louisville's sister city, Montpellier, France. Louisville was named after the king because of his support of the American colonies during the Revolutionary War. Louis XVI was executed by guillotine during the French Revolution in 1793. 
The resolution will be introduced before Metro Council during a meeting Thursday. Council members will then assign the resolution to a committee. 
Read the measure in full below. 
Related Stories: 
Copyright 2020 WDRB Media. All Rights Reserved.