LOUISVILLE, Ky. (WDRB) -- Three people have been arrested after police said they were caught vandalizing a statue of King Louis outside the Jefferson County Sheriff's Office early Friday morning.
According to arrest reports, officers with the Louisville Metro Police Department were called to the intersection of South Sixth Street and West Jefferson streets shortly after 5 a.m. Friday after someone reported that three people were vandalizing the statue.
When officers arrived, a deputy with the Jefferson County Sheriff's Office identified the three suspects as 20-year-old Antonio Harris, 19-year-old Nahtaeya Cronford and 20-year-old Jordan Novak. All of the suspects are from Louisville.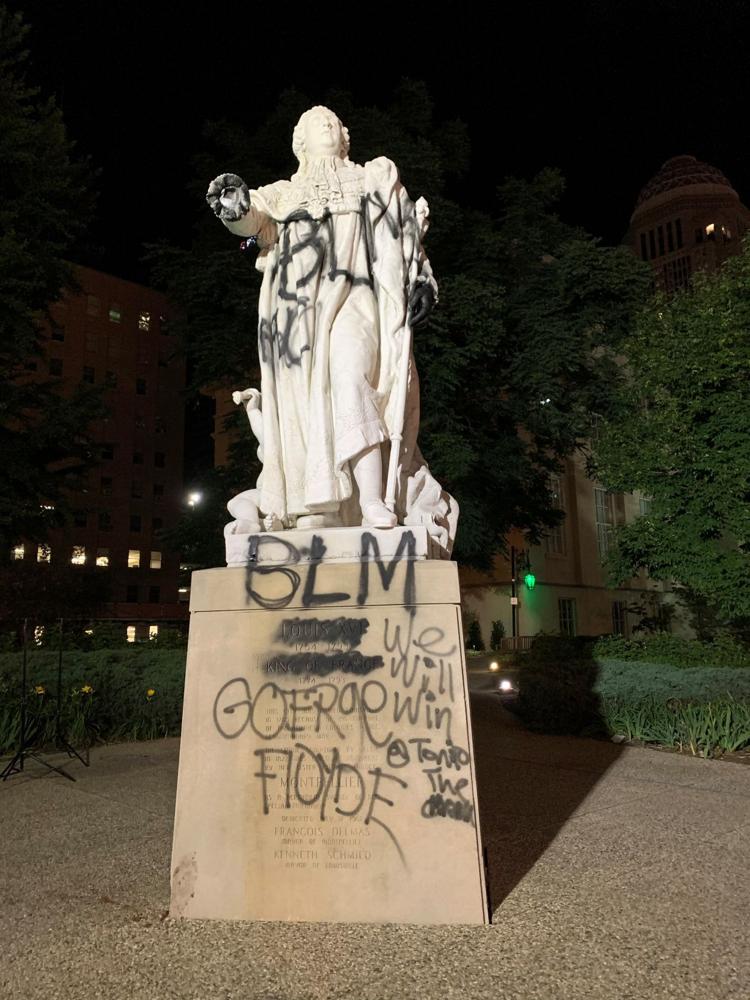 Police said the statue had been sprayed with spray paint, and a witness had taken cellphone video of the incidents.
All three of them are charged with first-degree criminal mischief.
WDRB's Lexie Ratterman took images of the damaged statue Friday morning. The statue was sprayed with the words "BLM George Floyd" and "We will win." The engraved words "LOUIS XVI" and "KING OF FRANCE" were sprayed over with black paint.
Copyright 2020 WDRB Media. All Rights Reserved.