SCOTTSBURG, Ind. (WDRB) -- Students in Scottsburg, Indiana, and first responders spent the morning training for an active shooter situation at Scottsburg High School. 
Crying, screaming, and pretend pain -- it was all part of the active shooter training that made the fake scenario feel real.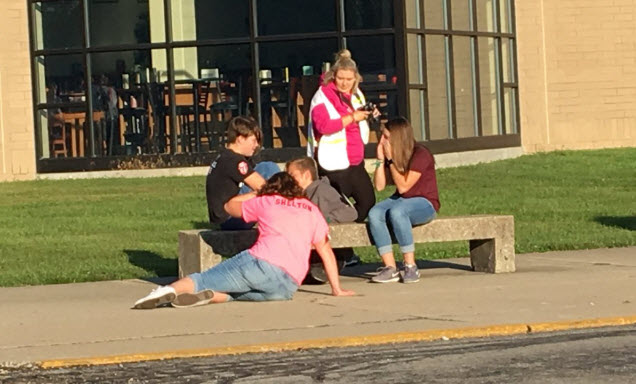 The life-like situation happened Thursday morning at the high school to train first responders, test emergency procedures and make adjustments as needed.
Scottsburg Police, along with the Scott County Sheriffs Department and EMS, took part in the drill.
Everyone in the school became an actor in the training, which was complete with a fake active shooter and students screaming in pain as if they were shot.
Officials even led students out of buildings and onto buses in a single file line, just like they would in a real situation.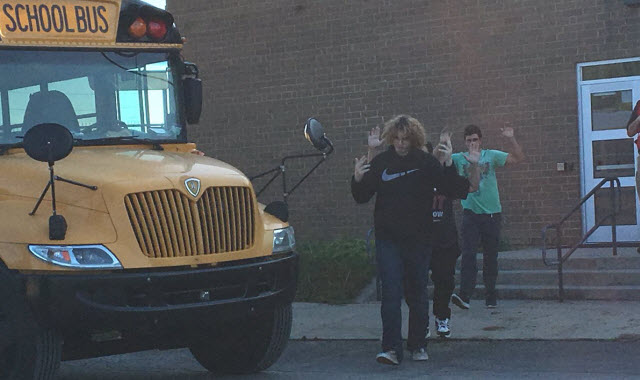 Emergency officials say having all of the students participate was key in the exercise.
"It's going to teach them in case of a situation like this what they need to do," said Greg Ramoni the interim EMA director.
"As we've done our exercise in the past with students out – which is a great way to start training – with a training philosophy of crawl, walk and run – this is our run. And we wanted the students to know what it would be like to hear law enforcement, and to do the reunification, and to hear students out in the hall.
This was the first time Scottsburg has held a full-scale simulated shooter drill that involved every agency.
Copyright 2018 WDRB Media. All rights reserved.