LOUISVILLE, Ky. (WDRB) -- Sometimes life is stressful — the job, the kids and the weight of it all — but a new business in Louisville gives you room to rage.
Smash Time is Louisville's first rage room, and owner Meagan Cullen doesn't mince words about its premise.
"It's a room where you break things," she said. "Let out some frustrations, let out some anger or just have a good time."
Customers can break dishes, glass bottles, electronics or even a toilet. There's no technique or training required. Patrons can throw them against walls, beat them with baseball bats and just generally give their anger an outlet. It's a legal outlet, one that doesn't involve injuries or arrest reports.
"Who hasn't wanted to throw a tantrum in their life?" Cullen asked. "Now you can."
Cullen, a former 911 operator, and her firefighter fiance Brian Larson broke the idea for Smash Time after seeing it on the Chrisley Knows Best reality show.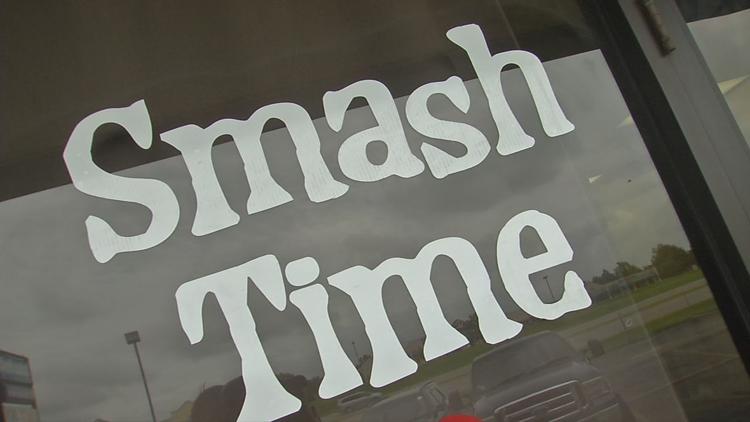 They said living with two teenage girls has also driven home the necessity of letting off a little steam.
"Honestly, I think it's going to be a lot of housewives," Larson joked. 
The rage room is only for adults 18 years of age or older, and visitors must sign a release.
It's appointment-only, as there's only one rage room in the business located at 6470 N. Preston Highway #6 in a Hillview strip mall. Prices range from $20 to $100 for 15 to 60 minutes in the room.
"Swing away, just don't hurt yourself," Cullen said. "It's cathartic!" 
The concept of rage rooms started in Japan and is just making its way to the United States. Smash Time will be the first in Louisville. There is a similar business in Nashville under different ownership. 
The business is in the final phase of construction before the deconstruction takes place.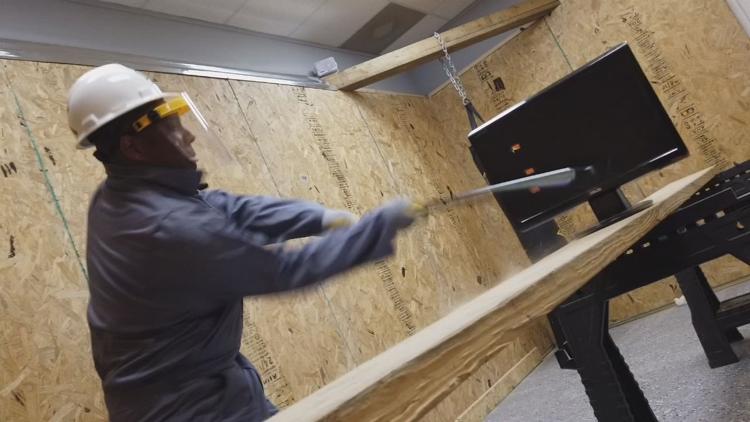 Doors open Sunday, June 23.
"You must sign a release form and wear all the safety gear," Cullen said. "We've got helmets, face shields, cover alls, gloves, and you got to wear closed-toed shoes." 
Visitors are welcome to bring their old junk or choose from material on site. The couple has spent time gathering material from yard sales, peddlers malls and second hand stores. 
They admit there's much riding on the project.
"You got time, money, everything involved with opening a business," Larson said. "Is it going to fail or is it going to succeed?"
Smash Time is available by appointment only. It can be reached at (502)-227-1507, or by CLICKING HERE.
Update: A prior version of this story reported Smash Time would be the first Rage Room in Kentucky. It is actually the only type of business offering this activity in Louisville. Escape Today, an activities center in Owensboro, KY lists a rage room among its things to do.
Copyright 2019 WDRB Media. All Rights Reserved.