HUNTERS HOLLOW, Ky. (WDRB) -- Five years after a sewage treatment plant collapsed in the small town of Hunters Hollow, Bullitt County taxpayers have just been hit with a bill of nearly $3 million.
The debt all ties back to the 2014 collapse, which spilled millions of gallons of raw waste into public water. A WDRB investigation exposed that the site was never fully fixed more than a year later.
"It's like, this can't be happening. I mean, this is a bad dream," former Hunters Hollow Mayor Linda Parker said.
Bullitt Utilities, the private company that owned the plant, eventually abandoned the sewer site and filed for bankruptcy. Bullitt County Sanitation District, a separately run public agency, took over as operator.
"I think it's ridiculous that taxpayers have to pay for a private plant — privately owned," Parker said. "Why should we have to foot their bill? How do you pawn that bill off on us? (It) doesn't make a lick of sense to me."
Court records show U.S. Bankruptcy Judge Joan A. Lloyd found that the Bullitt County Sanitation District breached both written and verbal agreements to help solve the problems.
In the days after the 2014 collapse at Hunters Hollow, Bullitt County Sanitation District Director Jerry Kennedy agreed to take the sewage flow from the failing private utility company on county lines, but the hookup didn't happen for more than year.
"(Kennedy) did the best he could do at the time, because when you look at everything, there was mixed messages sent," Bullitt County Judge Executive Jerry Summers said.
During the delay, Bullitt Utilities racked up $2.7 million in debt with Pecco Inc. and Veolia Water Solutions Technologies, the environmental companies who provided temporary sewage treatment services and responded after the initial plant collapsed. 
The owner of Pecco Inc., Scottie Perdue, spoke with WDRB News in 2016 and said he was sympathetic with taxpayers who argued the mess was not their fault, and they shouldn't be footing the bill.
"If I was one of those customers, I wouldn't like it either but we kind of got stuck," he said. "This event will cost us about a year's worth of profit. It's a big chunk for us to swallow." 
Bullitt Utilities was owned by Carrol Cogan, who died in 2017. At the time of the negotiations with Bullitt County Sanitation District, he'd turned over power of attorney to his son Chris Cogan. 
"I cannot believe they're getting away with this," Parker said. "I guess money talks." 
The Hunters Hollow sewage treatment plant lacked maintenance and had years worth of environmental violations for polluting waters of the commonwealth. Parker said it was a constant problem before the collapse as large clumps of black sludge would run through the creek behind her home. Bullitt County Sanitation District was reluctant to take on the problem and was forced to uphold the prior agreement to take on the flow in an agreed order with the state. 
"It's unconscionable to me," Summers said.
Bullitt County has appealed the judgement.
"We're doing the best we can to resolve this to where we don't end up with a $2.7 million judgement against our community," Summers said.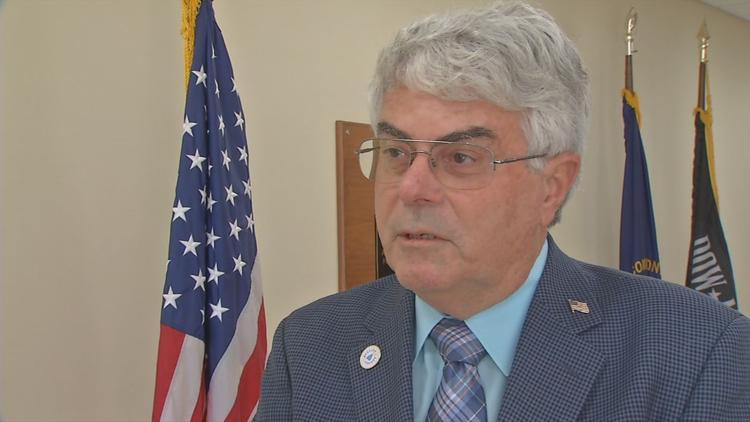 If the courts deny the appeal, leaders say the Bullitt County Sanitation District will consider following in Bullitt Utilities' footsteps and filing for bankruptcy as well.
Parker isn't happy either way. 
"Oh, it's worse then maddening," she said. 
Chapter 7 Bankruptcy Trustee Robert Keats was appointed to work on behalf of the debtors to sort out Bullitt Utilities' financial affairs. He declined to comment for this story.
 Related Stories:
Copyright 2019 by WDRB Media. All rights reserved.