LOUISVILLE, Ky. (WDRB) -- There are currently no restrictions on vaping in place in Kentucky or Indiana, but what's happening across the country is causing concern locally.
Recently, governors in Michigan and New York moved to outlaw vaping flavors, while Massachusetts has banned all vaping products for four months. 
Troy LeBlanc, a longtime vaper and president of Derb E Cigs, agrees that restrictions are needed, but he thinks they should be sensible.
"Let's take it out of convenience stores," he said. "Let's stop selling it online."
LeBlanc said the recent move by Juul to replace its CEO and pull all U.S. advertising is "too little, too late."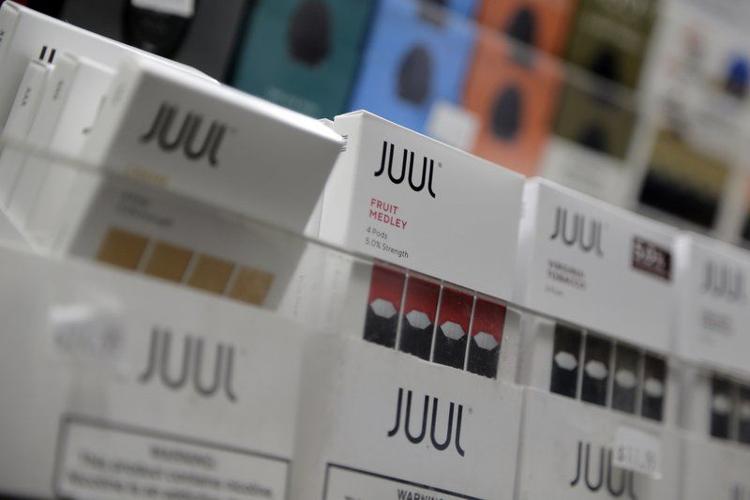 "They've already addicted a generation of vapors, and they've made their product so accessible on the market," he said.
But with concerns that there could be more restrictions, some vapors are loading up, just in case.
"I want to get some of my e-juice to last me in case this comes to Kentucky," said Kathleen Malone, who recently gave up smoking and switched to vaping.
If it does, Malone and LeBlanc said  it could do more harm than good.
"I fear that I could go back to smoking, which I don't want to do," Malone said.
"I am scared for my customers," LeBlanc added. "I am scared that my customers aren't going to have access to a healthier alternative to smoking, and I am afraid that a majority of them are going to go back to smoking cigarettes." 
Late Wednesday afternoon, a lawsuit was filed against the governors of New York and Michigan on behalf of several vapor retailers.
To read the lawsuit, click here.
Copyright 2019 WDRB Media. All Rights Reserved.