FRANKFORT, Ky. (WDRB) -- Frankfort Police Detectives are still trying to figure out who fired the shots that killed a 25-year-old man during a Labor Day celebration.
Avery Young, who was the DJ for the event, said the party at East Frankfort Park started at about 3 p.m. Monday, but the fun didn't last very long.
"It just turned into chaos real quick," Young said.
Video from Young's Instagram page showed the atmosphere just minutes before the chaos.
"I was deejaying, and I heard gunshots, and I look and I saw a crowd of people scattering," he said. "And I still heard gunshots as people were still scattering."
Young said he didn't see the shooter, but he heard a lot of gunfire. That's when he and others took cover behind a brick wall.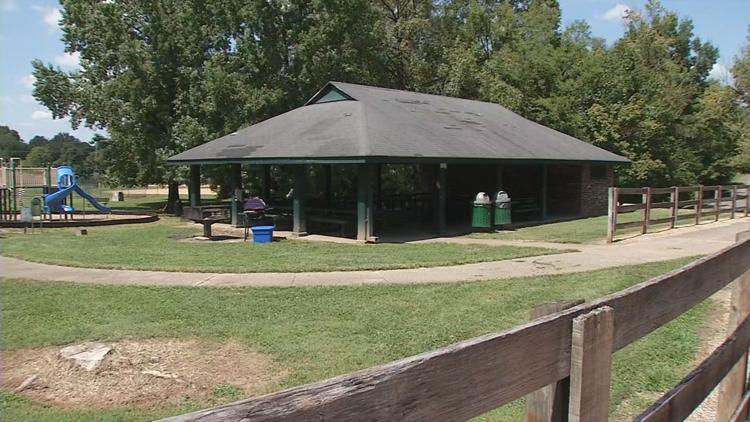 "We came back, and that's when there was another series of shots, and we went back behind the building," Young said.
Police say after the confrontation, the suspect fired multiple shots before leaving the scene in a car.
"We have several leads that we are following up on," Frankfort Police Capt. Dustin Bowman said.
When the gunfire ended, police say two people had non-fatal injuries, but Anthony Hendrix Junior was hit multiple times. Officers tried to save him, but it was too late.
"The cop did do everything he could," Young said.
The violence even got the attention of Kentucky Gov. Matt Bevin, who tweeted about the violence with the hashtag: "PrayForPeace."
A quiet Labor Day evening in Frankfort was shattered by a tragedy unfolding in an east side park...@kystatepolice are assisting local law enforcement to get answers and provide securityMultiple casualties resulting from a dispute...More details as they are known#PrayForPeace

— Governor Matt Bevin (@GovMattBevin) September 3, 2019
Detectives are still looking for witnesses in this case. Anyone with information can call the Frankfort Police Department at (502)-875-8582.
Related Stories:
Copyright 2019 WDRB Media. All Rights Reserved.