LOUISVILLE, Ky. (WDRB) -- A final tribute under the Twin Spires for Churchill Downs' spokesman John Asher.
A hearse carrying the longtime spokesman for the track slowly made its way on to the oval Tuesday morning. Flanked by outriders on horseback, Asher was carried around the oval and down the stretch for the final time.
Track workers and a select crowd gathered at the rail, as the procession made its way to the clubhouse. Churchill Downs bugler Steve Buttleman played a somber version of "My Old Kentucky Home."
As the hearse made its way off the track, a video played on the big board that featured moments from Asher's life. Images ranged from a young radio reporter on the job to his time as spokesman for the world's most famous track and standing next to the Kentucky Derby trophy.
The 62-year-old died on August 27 of a heart attack while vacationing in Florida with his family.
Asher's public visitation will happen in the track's Jockey Suites from 11 a.m. to 8 p.m. Tuesday. His funeral is at the Cathedral of the Assumption at 2 p.m. on Wednesday.
Asher is survived by his wife Dee, daughters Heather, Erin and Emma and grandsons, Cameron and Caden.
A scholarship has been set up in his name at his beloved Western Kentucky University.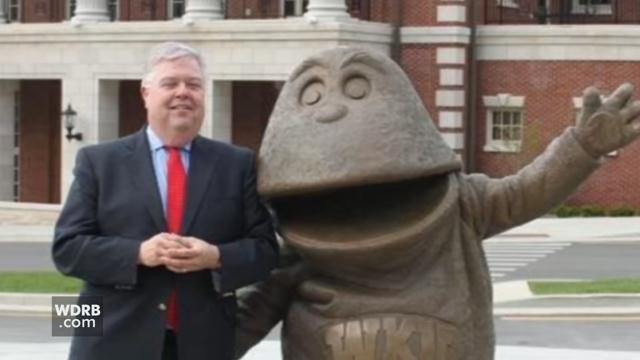 Copyright 2018 WDRB Media. All Rights Reserved.