LOUISVILLE, Ky. (WDRB) -- Walmart is under fire for a line of anti-Trump items.
The "Impeach 45" and "impeach Trump" items and apparel were found on Walmart.com. The outcry sparked a #BoycottWalmart trend on Twitter as users expressed their distaste for the chain promoting the impeachment of President Donald Trump.
Ryan Fournier, chairman of the group Students for Trump, was one of the first to discover Walmart was selling the clothing item, according to the International Business Times. He asked the company in a tweet, "What kind of message are you trying to send?"
Walmart didn't make a statement, but the t-shirts, onesies and other items have since been removed from its website. The retailer is still selling "Make America Great Again" and "Donald Trump Speaks for Me" items.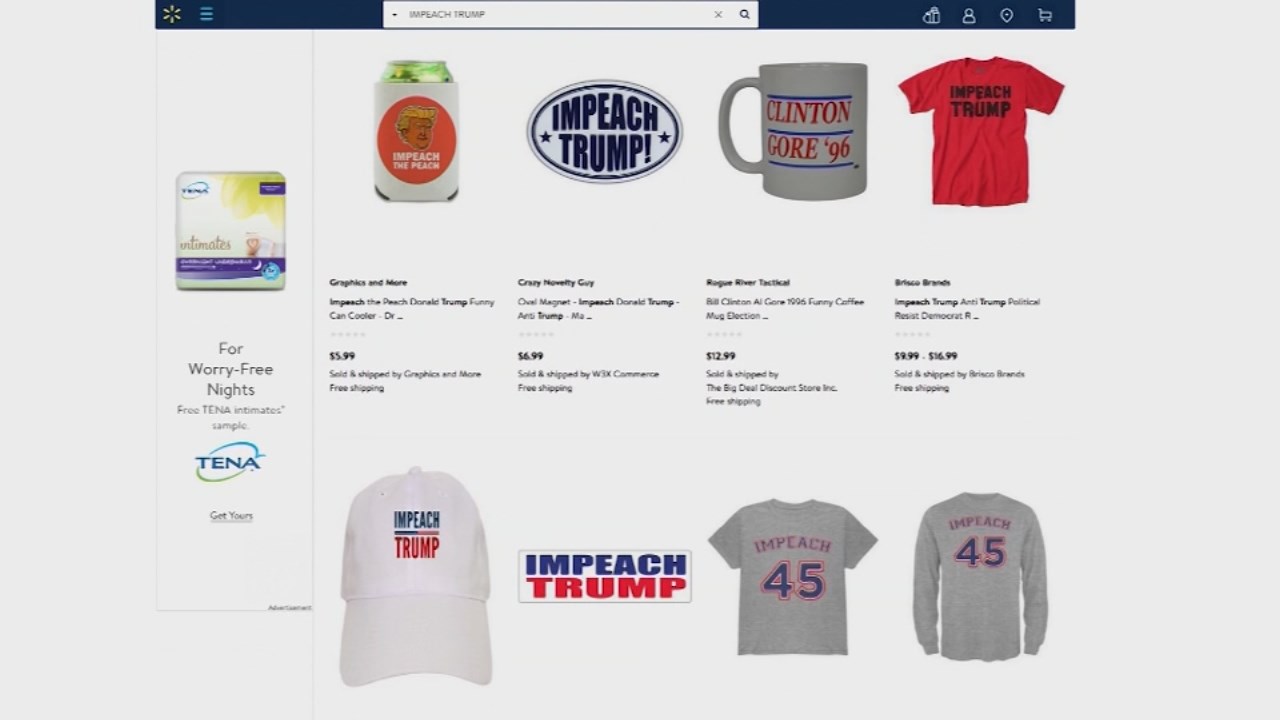 Copyright 2018 WDRB Media. All Rights Reserved.