LOUISVILLE, Ky. (WDRB) — The list of canceled or postponed college football games this weekend stretched to eight by Thursday afternoon.
It included two teams — Alabama and Ohio State — expected to play in the four-team national playoff.
Will there be a playoff? Will the season reach its conclusion? How will the playoff committee fairly compare teams that complete an 11-game schedule against teams limited to seven or eight games?
Those are questions that must be tackled over the next month. Today, the WDRB Sports team and Ruby, the trend-setting Labrador retriever, will simply try to stay on the plus-side of picking seven college football winners.
1. Louisville at Virginia (-3); 3:30 p.m. Saturday, Scott Stadium, Charlottesville, Va.
The Cards (2-5) must win their final four games to finish with a winning record. After winning the Atlantic Coast Conference's Coastal Division last season, the Cavaliers have backtracked, losing four times, but only one of three at home … the home team has won five of the six games the teams have played since U of L joined the ACC in 2015. The exception was Louisville's 32-25 win directed by Lamar Jackson in 2016 … Virginia did upset North Carolina, 44-41, in its last game. Linebacker Charles Snowden had 18 tackles, including four sacks. He'll be an issue for the Cards' offensive line.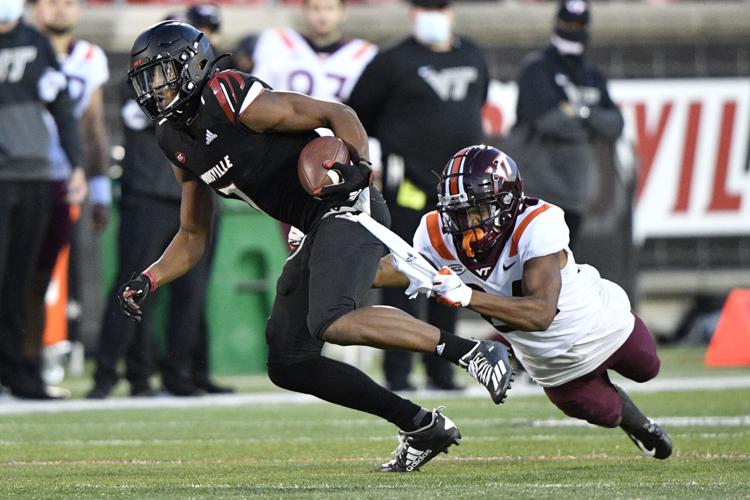 John: U of L 20, Virginia 18
Tom: Virginia 30, U of L 24
Aaron: Virginia 44, U of L 34
Eric: Virginia 28, U of L 24
Rick: Virginia 31, U of L 27
Ruby: U of L
2. Vanderbilt at Kentucky (-17); noon Saturday; Kroger Field, Lexington.
Winless Vanderbilt is the perfect opponent for Kentucky to stop its slide and the most winnable remaining game left on the schedule … the Commodores have allowed 41 more points in three of five games and have lost nine consecutive Southeastern Conference games … Vandy limited Mississippi State to -22 yards rushing in its last game … UK has won four straight in the series and three in a row in Lexington … UK faces trips to Alabama and Florida before finishing at home against South Carolina.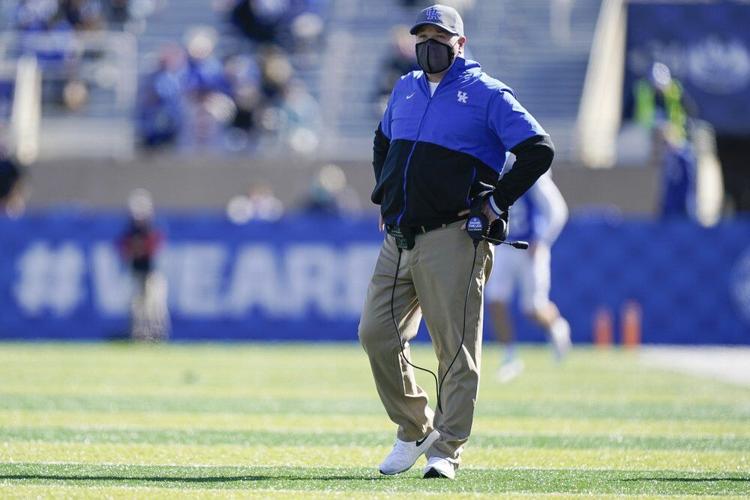 John: UK 30, Vanderbilt 7
Tom: UK 28, Vanderbilt 17
Aaron: UK 20, Vanderbilt 10
Eric: UK 28, Vanderbilt 7
Rick: UK 28, Vanderbilt 10
Ruby: Vanderbilt
3. Indiana at Michigan State (+8); noon Saturday; Spartan Stadium; East Lansing, Mich.
The Hoosiers will try to stretch their record to 4-0 and set up a showdown for the top spot in the Big Ten East against unbeaten Ohio State the following weekend in Columbus … Michigan State has won 12 of the last 14 in the series, dominating the Hoosiers under Mark Dantonio. Dantonio followed John L. Smith, who was fired after losing to IU. Mel Tucker is in his first year as the Michigan State coach … the Spartans tumbled badly last weekend, losing 49-7 at Iowa, just a week after MSU won at Michigan … IU quarterback Michael Penix Jr. was named the national quarterback of the week by the Manning Foundation after he threw three touchdowns against Michigan.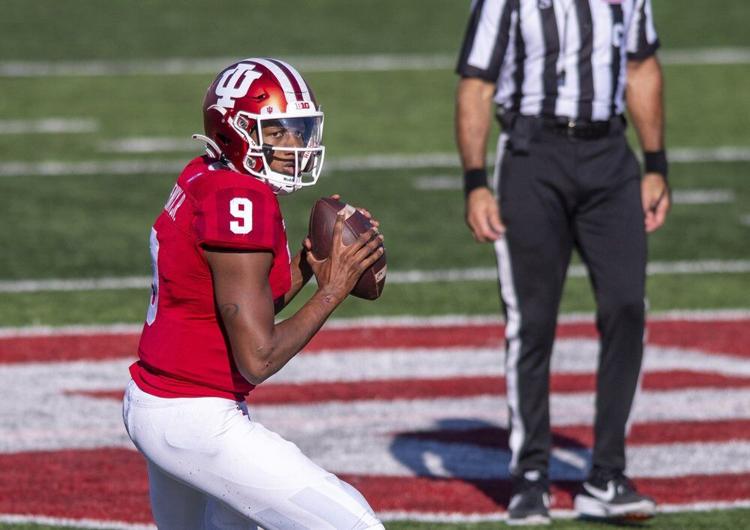 John: Indiana 27, Michigan State 14
Tom: Indiana 31, Michigan State 24
Aaron: Michigan State 31, Indiana 28
Eric: Michigan State 31, Indiana 28
Rick: Indiana 35, Michigan State 21
Ruby: Michigan State
4. Southern Miss at Western Kentucky (-7 1/2); 3:30 p.m. Saturday; Houchens-Smith Stadium, Bowling Green, Ky.
The Hilltoppers are favored to end their two-game losing streak against a 2-5 Southern Miss squad that gave up 66 points to Tulane and 56 to Liberty … the Hilltoppers won 28-10 in Hattiesburg last season … WKU's DeAngelo Malone needs one sack to tie the school career record of 24 … after Saturday, WKU has only two remaining games scheduled, home against FIU on Nov. 21 and at Charlotte on Nov. 28.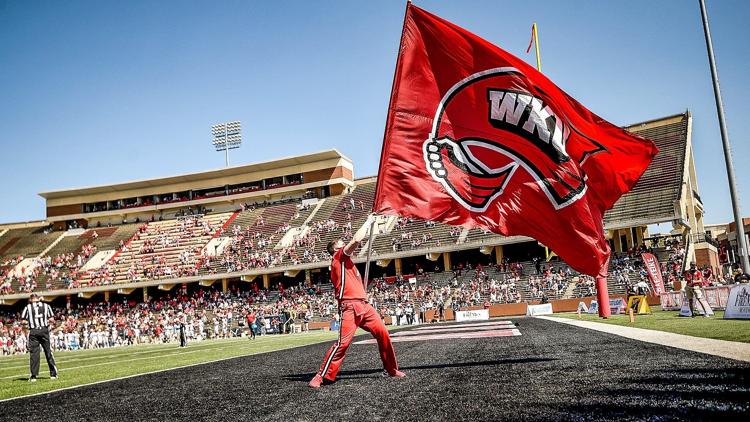 John: WKU 13, Southern Miss 7
Tom: WKU 17, Southern Miss 13
Aaron: WKU 31, Southern Miss 27
Eric: Southern Miss 31, WKU 21
Rick: WKU 27, Southern Miss 24
Ruby: WKU
5. Northwestern at Purdue (-1); 7:30 p.m. Saturday; Ross-Ade Stadium, West Lafayette, Ind.
With Wisconsin's schedule turned upside down by the novel coronavirus, the winner of this game will become the team to beat in the Big Ten West … Northwestern quarterback Peyton Ramsey, a transfer from Indiana, directed the Hoosiers to a victory over the Boilermakers at Purdue last season. Ramsey has transformed the Northwestern offense from a team that averaged 16.3 points last season to 28.3 in 2020. Although Ramsey has completed more than two-thirds of his throws, he has thrown only three scoring passes … there is speculation former Trinity star Rondale Moore will play for Purdue for the first time in nearly a year. Northwestern coach Pat Fitzgerald called Purdue's David Bell the top receiver in the nation.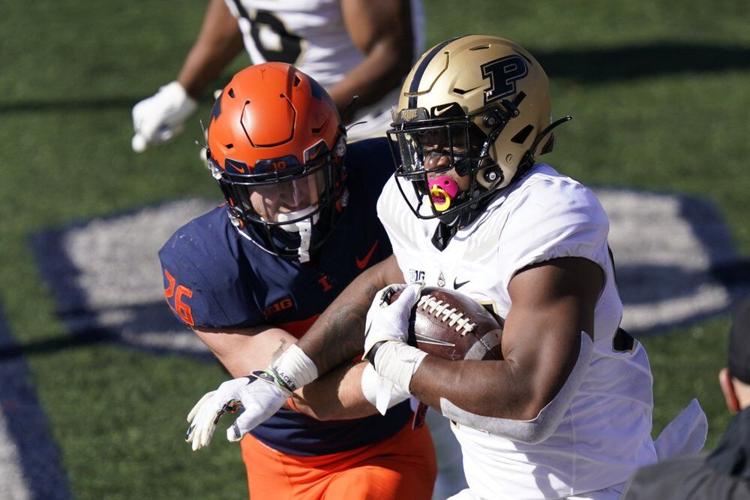 John: Northwestern 28, Purdue 24
Tom: Northwestern 27, Purdue 24
Aaron: Northwestern 34, Purdue 30
Eric: Purdue 28, Northwestern 24
Rick: Purdue 24, Northwestern 17
Ruby: Purdue
6. Miami at Virginia Tech (-2 1/2); noon Saturday; Lane Stadium, Blacksburg, Va.
This looks like the strangest point spread on the board. Miami is ranked No. 9. The Hurricanes' only loss in seven games was to Clemson. Tech has lost to North Carolina, Wake Forest and Liberty, but the Hokies remain the slight favorite … Tech ranks fourth among Power 5 programs in yards per play, averaging 7.02 … Tech was plus-eight in turnovers in its four wins and minus-two in its three defeats. Tech has not lost consecutive games this season.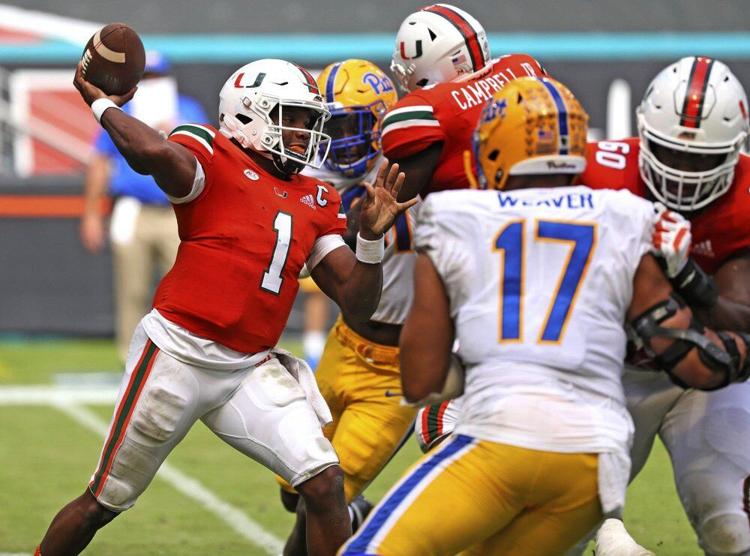 John: Virginia Tech 28, Miami 25
Tom: Miami 35, Virginia Tech 28
Aaron: Miami 32, Virginia Tech 28
Eric: Miami 31, Virginia Tech 24
Rick: Miami 31, Virginia Tech 24
Ruby: Virginia Tech
7. Notre Dame at Boston College (+13 1/2); 3:30 p.m. Saturday; Alumni Stadium, Chestnut Hill, Mass.
The Fighting Irish (7-0) are the last remaining unbeaten in the ACC but must play three of their final four games on the road, starting with BC, which is 5-3 but has not beaten an opponent with a winning record … although his arm strength has been criticized, Notre Dame quarterback Ian Book has completed better than 60 percent of his throws with only one interception. Book is also 27-3 as a starter for Notre Dame … after beating Clemson, many predict the Irish will be primed for a letdown but Notre Dame would likely slip from top playoff consideration with a defeat … Notre Dame has won 13 straight, the longest FBS win streak.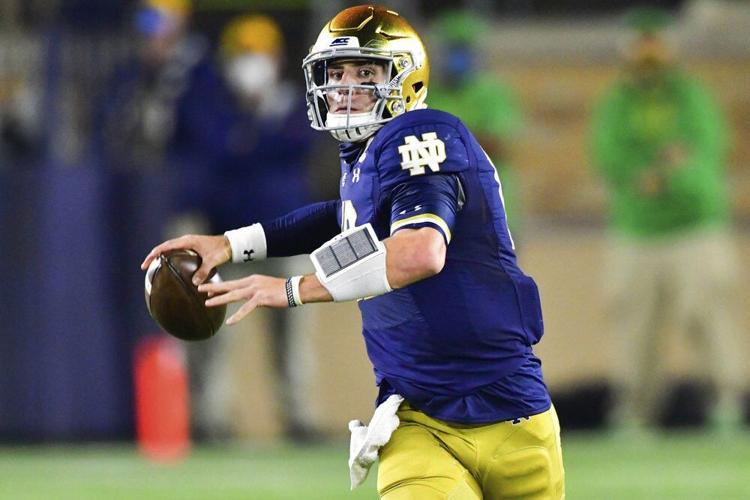 John: Notre Dame 27, BC 15
Tom: Notre Dame 34, BC 24
Aaron: Notre Dame 34, BC 24
Eric: Notre Dame 28, BC 17
Rick: Notre Dame 27, BC 21
Ruby: BC
Last week
Ruby 5-2
Eric Crawford 4-3
Tom Lane 4-3
Aaron Matas 4-3
Rick Bozich 4-3
John Lewis 3-4
Season totals
Rick Bozich 32-28-1
Aaron Matas 31-29-1
Tom Lane 30-30-1
Eric Crawford 29-31-1
Ruby 26-34-1
John Lewis 22-38-1
Copyright 2020 WDRB Media. All rights reserved.