LOUISVILLE, Ky. (WDRB) — It's the kind of thing you don't think about at all covering men's sports, and frankly, something I wouldn't have thought to ask about after a women's soccer game.
But the question came to Racing Louisville FC forward Cheyna Matthews after Louisville's 3-0 loss at Portland last Saturday, and it gave a bit more insight into what a road trip entailed for her.
She was asked if her kids came to the game.
"Actually, my parents came, but for the first time I didn't bring my 5-month old, so that was another added emotion in coming here," said Matthews, 27, who joined Racing Louisville after being selected off the NWSL's re-entry wire last year. "We haven't spent a night apart since he was born. So that's always really hard. But being surrounded by my teammates and having my parents out here supporting me, I'm very grateful."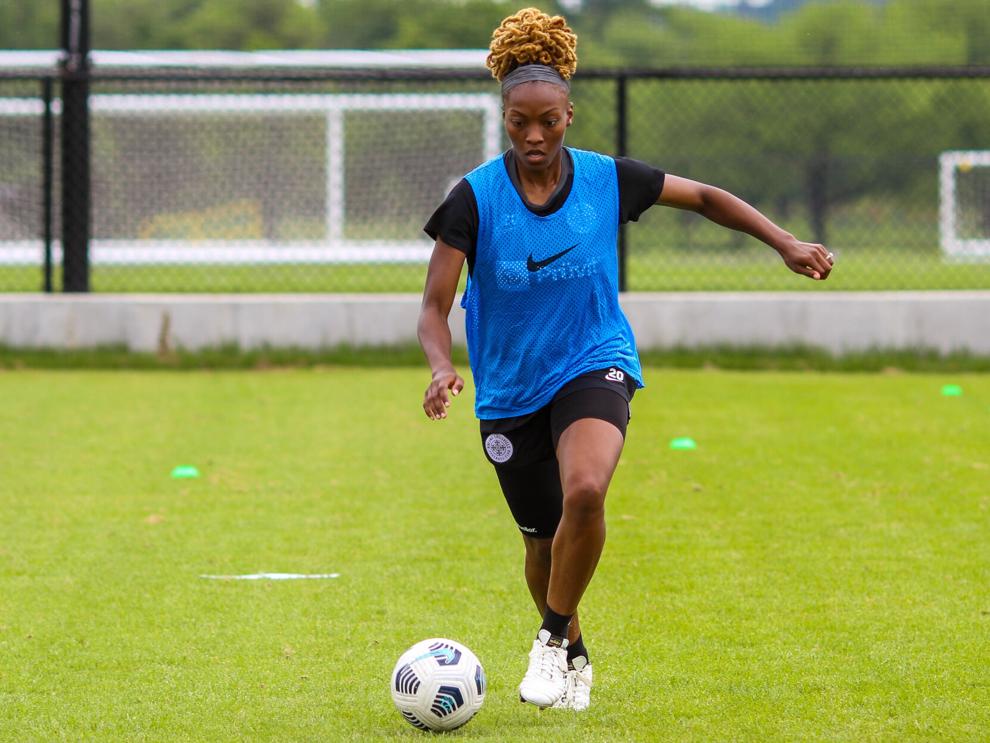 It shed a bit more light onto what already had been a travel nightmare for the team, with a long delay at the Louisville airport and an unexpected overnight stay in Houston.
Matthews played her college soccer at Vanderbilt, where she met her husband, NFL wideout Jordan Matthews, and where she was a first-team All-SEC performer before transferring to Florida State, where she would help the Seminoles to the NCAA championship in 2014.
She was the No. 7 overall pick of the NWSL draft in 2016, and helped the Washington Spirit to the league title game. She took some time away from the game to travel with her husband, who bounced back and forth between the Philadelphia Eagles and San Francisco 49ers a couple of times. He has 22 career TD receptions in 7 seasons.
Now he found himself at home in Louisville with his parents, tending to his two sons while his wife resumes her dream.
"We have strict bedtime and this game is, obviously, very late, 10:30, so both my kids are asleep. Or should be, with dad and grandparents," she said. "My in-laws came into Louisville to kind of help. We started this system with my firstborn, my mother in law or my mom would come into town when I had to leave so it was an easy transition when I got back. So starting a little bit earlier with my 5-month-old, but he's done great. I FaceTimed them. My in-laws and husband were able to watch on Twitch, which was great."
Matthews saw her first action of the season in Saturday's game. She hadn't played in a game since February of 2020, having taken time off for the birth of her second child, and then because of a hip injury.
"Really emotional," she said of her return to the pitch. "To the point where I didn't think it would take me as long as it did to just breathe. Emotional. . . . It's been a very long journey. Had an injury setback in that. So to play on this field in front of this kind of crowd."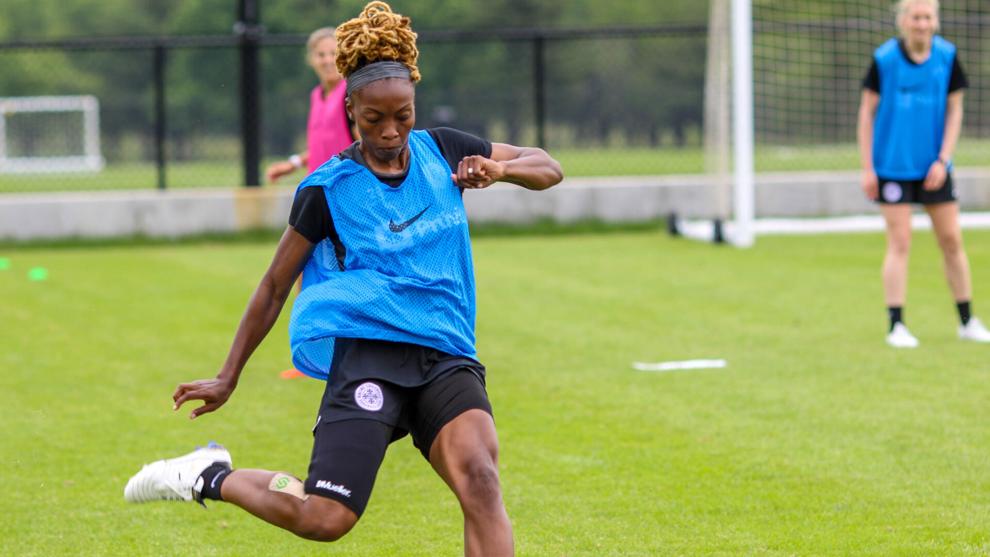 She made her return just in time for an international call-up. She's the only Racing player expected to log international duty during the league's brief two-week break. She'll next join the Jamaican National Team in Houston, where she hopes to see some action and play herself into better condition.
Jamaica faces Nigeria at 5:30 p.m. Thursday before meeting the U.S. Women's National Team at 10 p.m. June 13. Both games are at Houston's BBVA Stadium and will air on FS1.
"Definitely the goal is to get out there," she said. "We have a good break with the team. So with me having the injury setback and not being able to get minutes like I'd expected early on, to be able to get those with my country is really a unique opportunity. I should get some minutes to help build on fitness, so when I get back with the team I should be in better shape I'm sure."
Regardless, she was glad she made it back onto the pitch before heading to Houston.
"It was so important for me," she said. "When I had the injury setback, I was supposed to play in the last Challenge Cup game, and I had an injury a day before that game. So just mentally getting set on the next opportunity was pretty hard. But this past week I was in full practice, no setbacks, kind of worked my way up. And I feel good now, so it was really important to me to be able to get a feel for it before I got on an international stage again. So hopefully now I can stay healthy and keep building."
Copyright 2021 WDRB Media. All Rights Reserved.