LOUISVILLE, Ky. (WDRB) – The National Anthem has become a lightning rod in sports. Do players stand or kneel? Do they stay in the locker room? How do fans react to whatever they do?
In the University of Louisville women's basketball program, players stand for the anthem. Before every game, a video plays with Cardinals' coach Jeff Walz talking about the anthem, relatives of his and some of his players who served in the military, and the desire of many of his players to make their stands known on various social justice issues.
Then another video plays, with a photo of each player, and what each is standing for during the anthem. And the team stands together.
It is, I think, about the best way I've seen any program handle what has become a touchy situation.
It was especially poignant before Thursday night's game against Georgia Tech, the final home game of the season for the Cardinals. Because the singer, unbeknownst to the team, was 5-year-old Lucy Walz, the daughter of the head coach.
A few days before, in the Walz home, Lucy and her older sister Lola had staged their own basketball game. Their own Senior Night game for Dana Evans.
"I was really proud of her. It's really something else," Walz said of his daughter's videotaped performance. "Lola and Lucy put on a basketball game for us the other day in their playroom. They made their tickets, and we went up and they had their scanner from their kitchen set and they had the chairs set up. And before the game, Luce got up with her little microphone and I was shocked. She knew every, single word. And I told her she sounded pretty good. She had talked about signing it for Dana on her Senior Night. That's what the game was that they were playing upstairs. So I thought it would be great if she would do it. I had to trick her. She had no idea that's why I filmed it. I'm sure once I get home I'll get grief for that. But I was proud of her."
A very special national anthem singer tonight...Lucy Walz!!#GoCards pic.twitter.com/zd2uSpUUl4

— Louisville WBB (@UofLWBB) February 12, 2021
Walz said he's grateful his daughters get their talent from their mother, Lauren, instead of him.
"If I tried to sing the national anthem, the place would evacuate," he said.
He sings the national anthem while standing with his team before each game. Lindsey Duvall is the player who used to stand next to him. She has since transferred to NKU.
"I asked her if she wanted me to make her a tape and send it up there," Walz joked. "So she could hear it on her earbuds before every game, but she politely declined."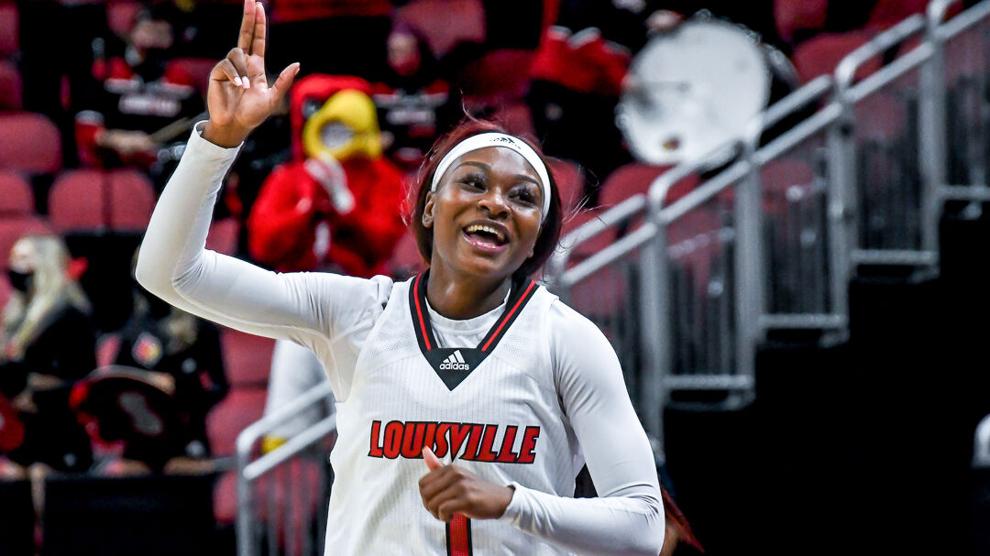 Evans made her young fans in the Walz household – and her coach – very happy with a 25-point, 7-asssist performance.
But more than that, she has become a role model not just for those girls, but for many young girls.
It is the beauty of a system that develops its stars over four years. Fans get to know them – the case of Louisville basketball, literally, through postgame autograph sessions after every game in non-COVID times.
By the time players like Evans, and Asia Durr and Myisha Hines-Allen before her, are finished playing, they are some of the most marketable athletes in Louisville, in any sport.
When she was asked how she wanted to be remembered in Louisville, Evans said this: "A winner, a great person, a leader."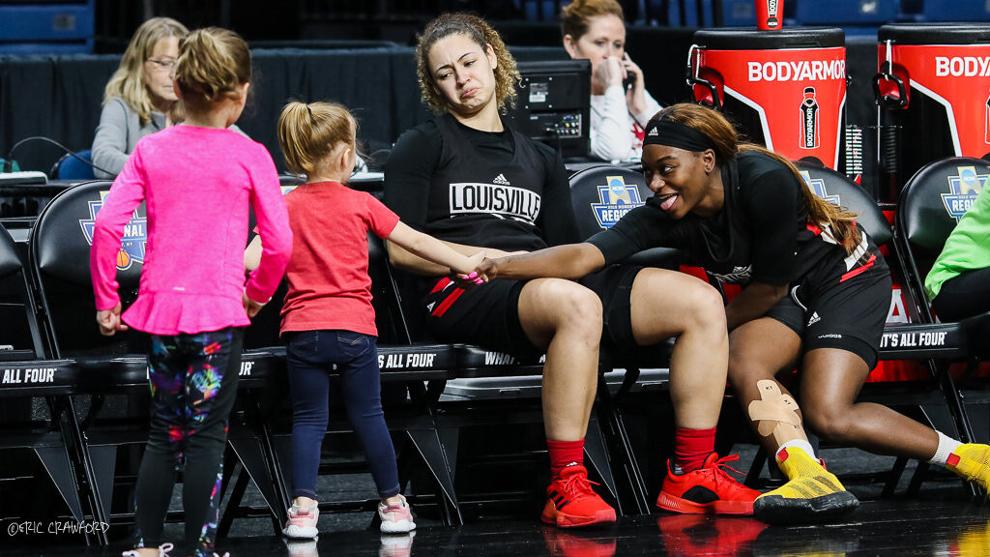 That pretty well covers it.
As Evans made the traditional lap around the court, then knelt down to kiss the Cardinal logo at midcourt, everyone was standing.
From anthem to postgame, young kids are always watching. At Louisville, they are seeing something in the women's program that is worth emulating.
Copyright 2021 WDRB Media. All Rights Reserved.