LOUISVILLE, Ky. (WDRB) -- Photos from a quick walk-through of the University of Louisville's Cardinal Stadium, which has been altered for the Cardinals' first football game of the 2020 season.
The schedule has been altered. The team will play a 10-game ACC schedule with one non-conference game, to be played Saturday at 8 p.m. against Western Kentucky.
The state has approved 12,000 fans in the 61,000-seat facility. TicketMaster will make sure ticket-purchasing groups will be distanced, and U of L has taken a number of other precautions, including a mask requirement, one-way traffic through restrooms, plexiglass protected and cashless concessions and more.
A gallery of Wednesday's walk-through gives a sneak-peak at some of the changes.
FIRST LOOK | See Cardinal Stadium changes before Louisville's first football game
Mask required sign
Updated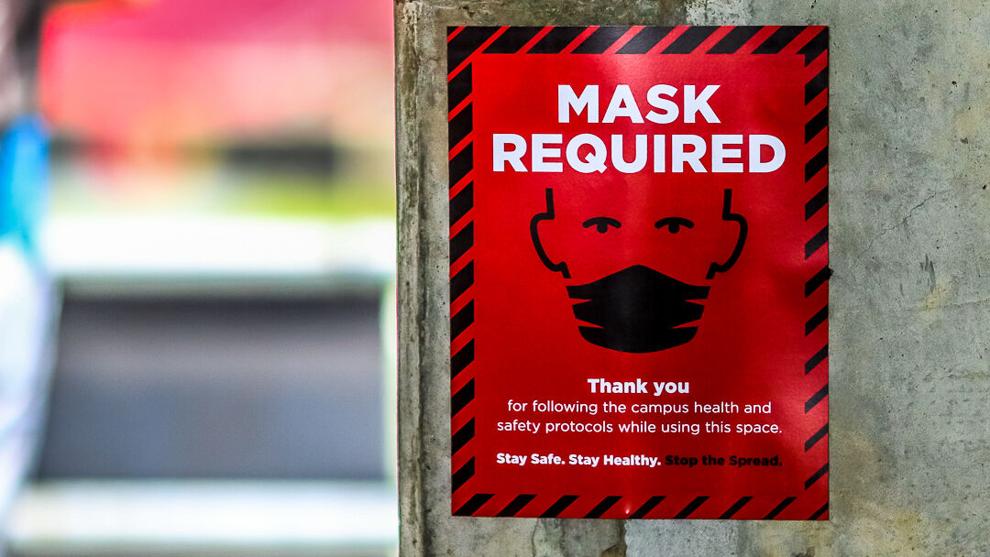 Cardinal Stadium
Updated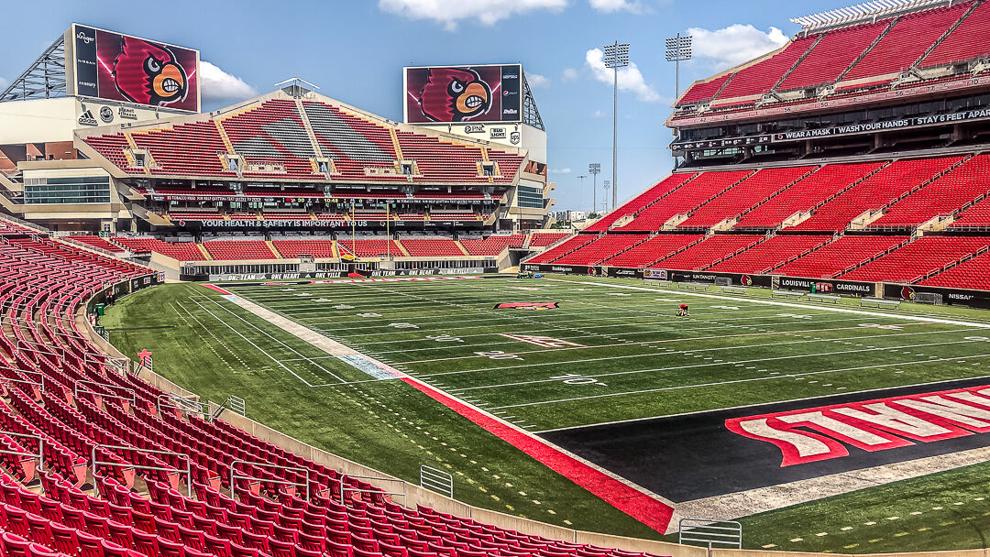 Vince Tyra gives stadium tour
Updated
Vince Tyra temp check
Updated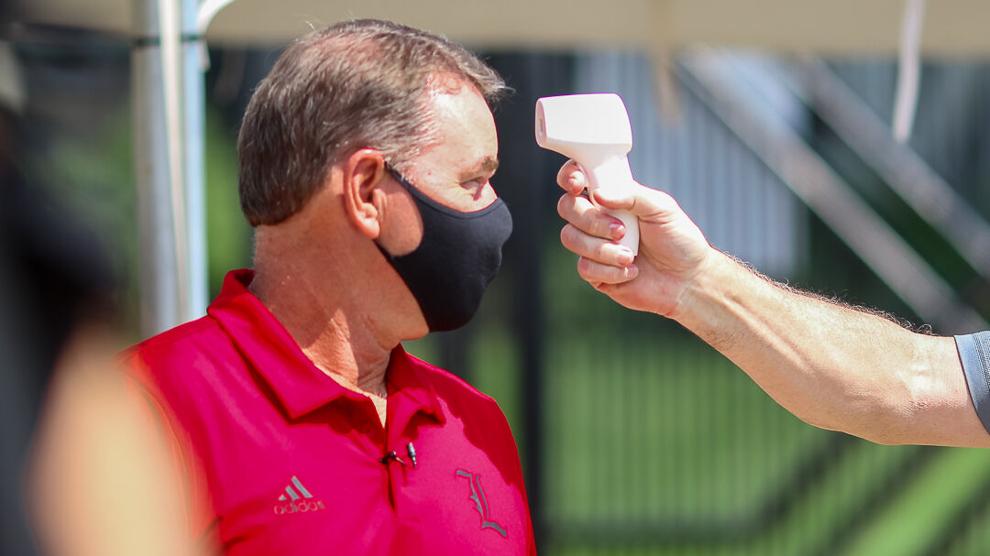 Cardinal Stadium cooling tent
Updated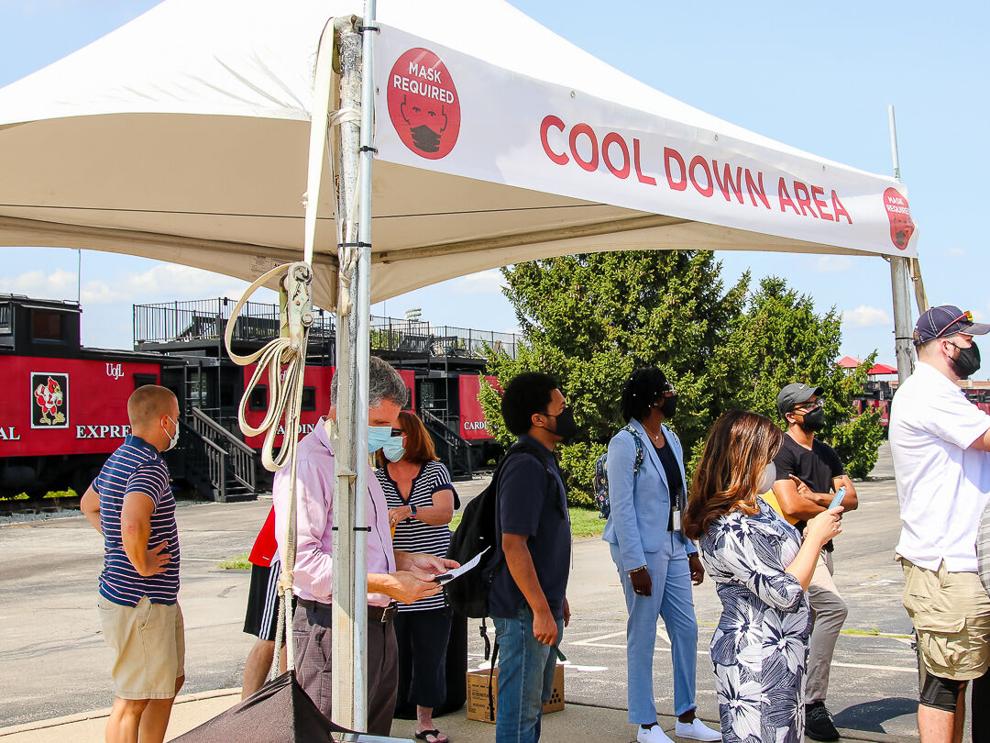 Cardinal Stadium entry
Updated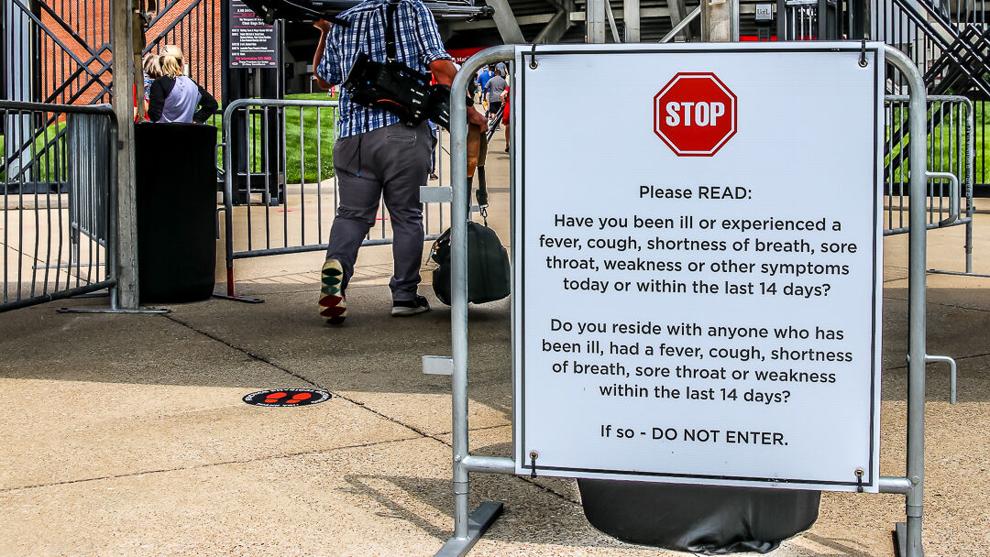 Social distancing messaging
Updated

Cardinal Stadium sideline
Updated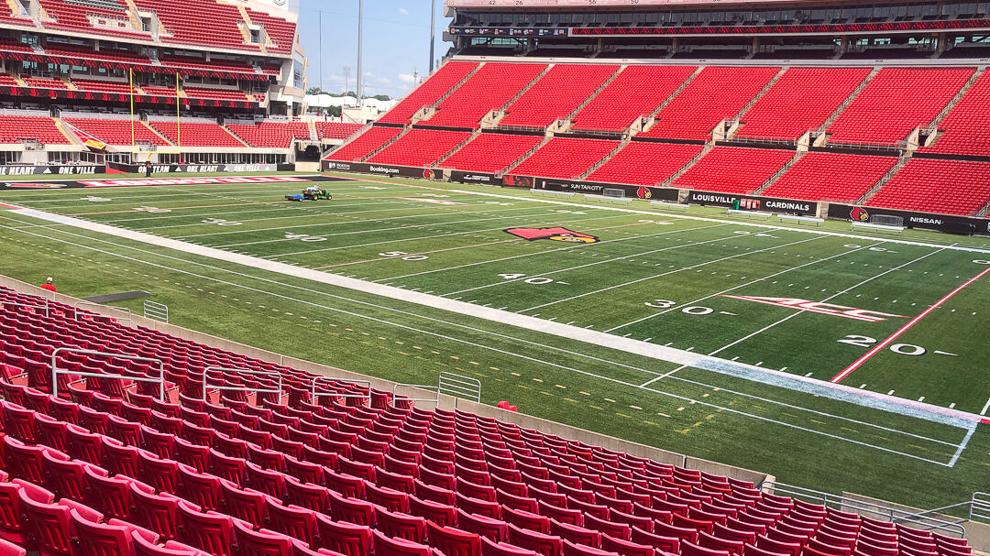 Concession social distancing
Updated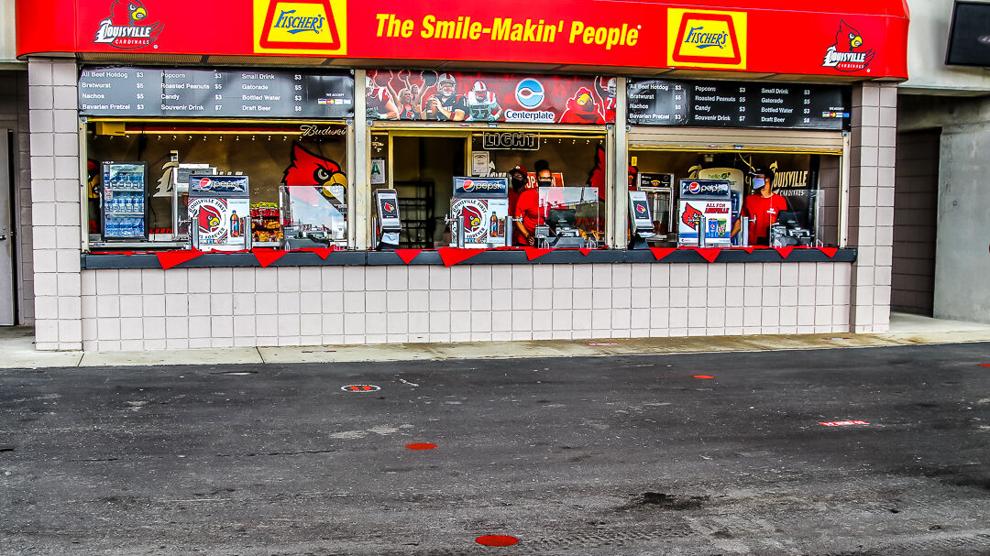 Concession plexiglass
Updated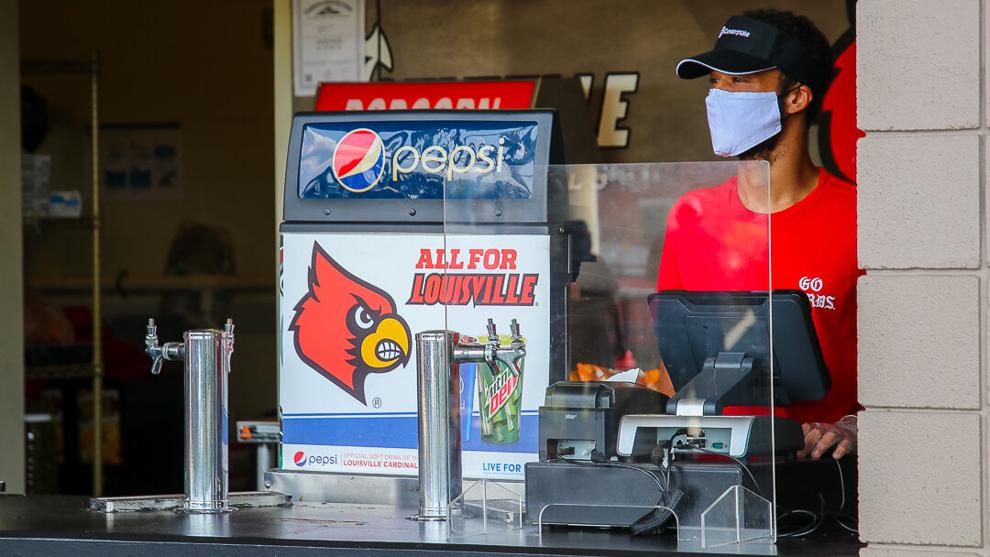 Cardinal Stadium
Updated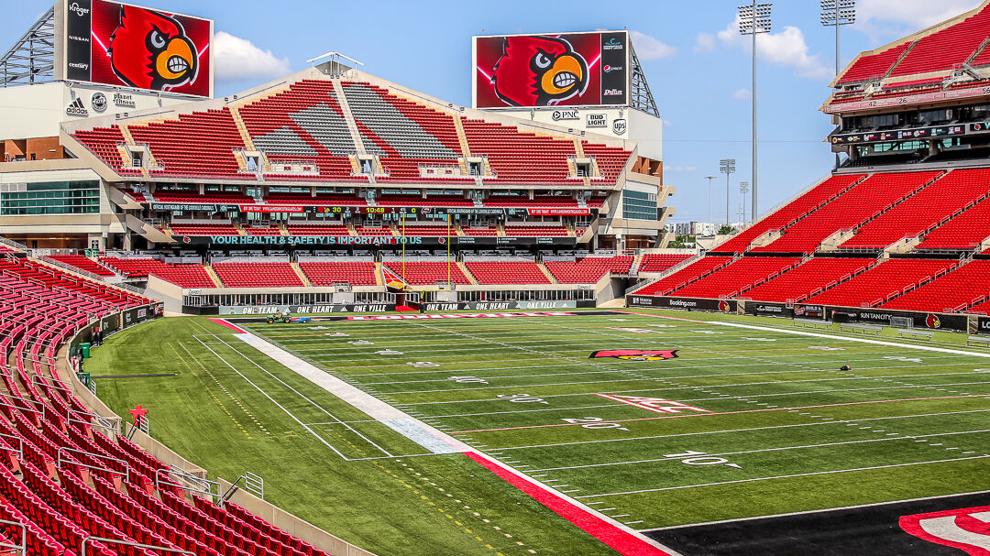 Socially distanced fans
Updated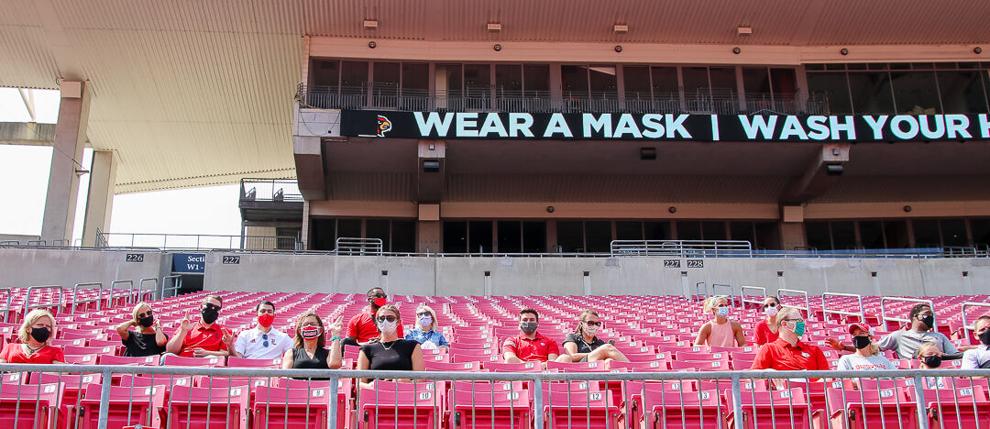 Empty seats
Updated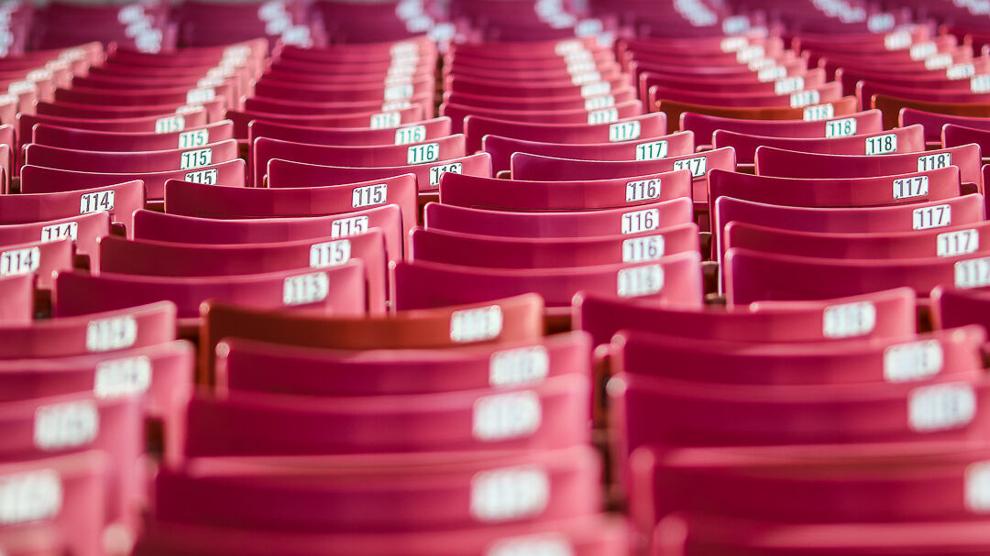 Copyright 2020 WDRB Media. All Rights Reserved.