LOUISVILLE, Ky. (WDRB) -- The Kentucky Horse Racing Commission scratched Lord Miles from the Kentucky Derby, and all other horses trained by his trainer, Saffie Joseph Jr., until further notice on Thursday, and Churchill Downs followed suit by suspending the trainer indefinitely.
The Churchill suspension forbids Joseph, or any other trainer directly or indirectly employed by Joseph, from entering horses in races or applying for stall occupancy at all CDI-owned racetracks around the nation.
Joseph had horses die of unexplained causes on consecutive racing days to open the Churchill Downs Spring Meet.
Earlier Thursday, Joseph told WDRB that his horses from Keeneland were being withheld from competition while the barn and other officials investigated the circumstances surrounding the equine fatalities. Joseph told WDRB's Rick Bozich on Thursday that state and track investigators entered his barn to investigate.
"They looked at the barn. They looked at everything and found no wrongdoing on our part," he said. ". . . That's normal protocol. That's normal protocol for anything. They're doing their part."
But on Thursday afternoon, the KHRC's Board of Stewards issued a statement saying it had scratched Joseph's entries, without further explanation.
"For the betterment of racing, the health and welfare of our equine athletes, and the safety of our jockeys, all horses trained by trainer Saffie Joseph, Jr. are scratched effective immediately and until further notice," the statement read. "This action is taken after consultation with Mr. Joseph, and includes Lord Miles who was entered into the 149th running of the Kentucky Derby."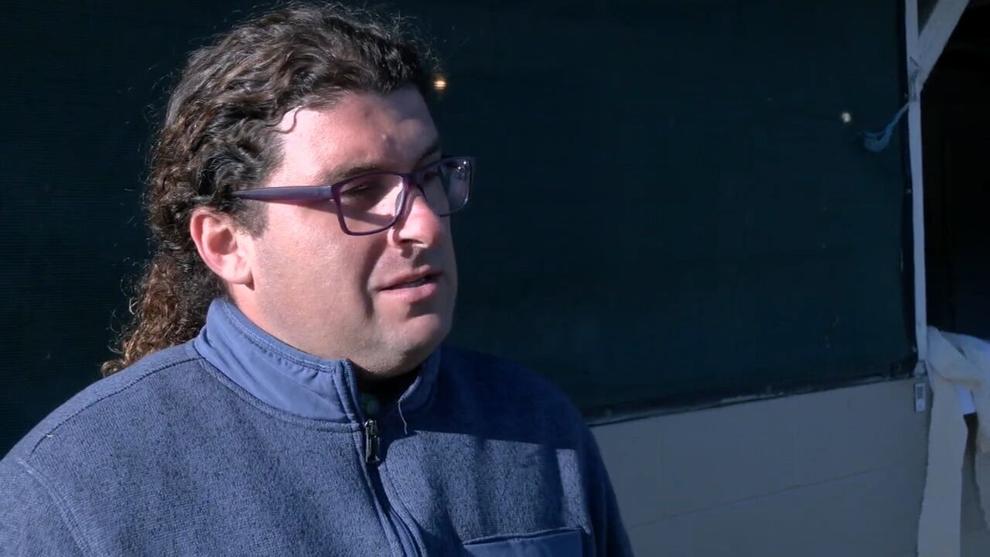 Ray Perry, Secretary of the Public Protection Cabinet and Jonathan Rabinowitz, Chairman of the Kentucky Horse Racing Commission, issued the following joint statement:
"Kentucky is committed to being the global leader in safety and integrity of horse racing. We fully support the stewards' actions today to ensure the safety of our equine and human athletes while an investigation is ongoing into the unusual circumstances surrounding these tragic fatalities."
The Churchill statement did not give specifics for its quick action, which is reminiscent of action it took against Derby-winning trainer Bob Baffert just under two years ago. Baffert is absent from the Derby for a second straight year after Medina Spirit, the 2021 Derby winner, tested positive for a raceday banned substance.
"Given the unexplained sudden deaths, we have reasonable concerns about the condition of his horses, and decided to suspend him indefinitely until details are analyzed and understood," said Bill Mudd, President and Chief Operating Officer of CDI. "The safety of our equine and human athletes and integrity of our sport is our highest priority. We feel these measures are our duty and responsibility."
Animal Wellness Action, a Washington D.C.-based group that lobbies on behalf of animal rights, applauded the decisions.
"We commend the Kentucky racing officials for suspending Safie Joseph Jr. for the inexplicable deaths of horses under his care," Wayne Pacelle, president of the organization, said. "It will now be up to leaders in the horse racing industry to address the wider set of risk factors that are causing far too many deaths in racing. Racetracks are turning into crash sites."
Lord Miles, winner of the Wood Memorial, was listed at 30-1 in the morning line but was up to 41-1 in early wagering. He is owned by Vesgo Stables.
His exit opens the door for a third Japanese entry -- Mandarin Hero. The Santa Anita Derby runner-up has been training at Churchill Downs since running second to now-scratched Practical Move. He won 4 of his first 5 career starts in Japan before shipping to California.
This story will be updated.
Copyright 2023 WDRB Media. All rights reserved.