SHEPHERDSVILLE. Ky. (WDRB) -- Nishtha Madan is a golf professional  without a lot of professional tournaments in which to play.
The native of India just turned pro in May after graduating from Sacramento State University. With qualifying school canceled this year due to the COVID-19 pandemic and no status on any tours, she's been searching for playing opportunities.
She found one this week and made the most of her first visit to the commonwealth with a three-shot win in the Kentucky Women's Open. Madan followed up an opening round 7-under 65 with a 67 on Wednesday at Heritage Hills Golf Club. A pair of University of Louisville golfers, Delaney Shah and Lauren Hartlage, finished tied for second at nine-under. 
"I was running through every state in the U.S.," Madan said. "And I was looking at which states were having state opens, because there's not a lot of tournaments going on and now that Q (qualifying) school was canceled. I didn't have a season to play for, so I've just been playing out west at the Cactus tour and looking for whatever tournaments I can find in the area. I was in Michigan, so this one worked out pretty easily."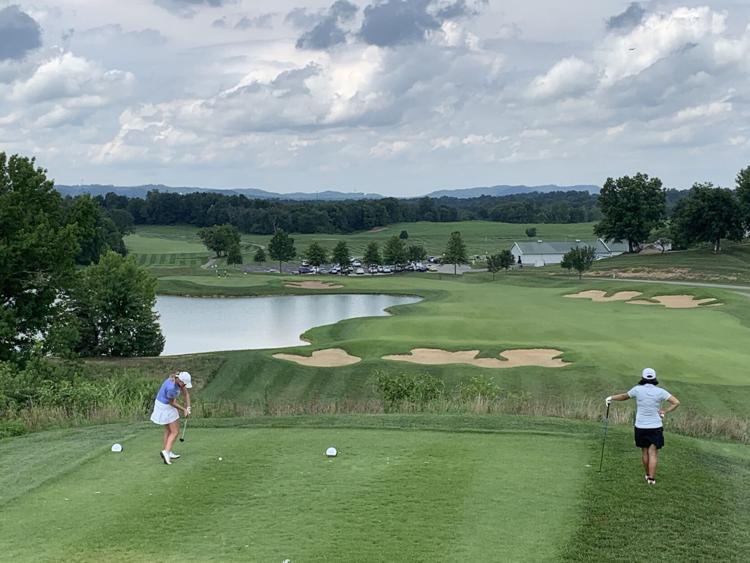 Madan made birdies at 13 and 14 to open up a two-shot lead over Hartlage, who was playing one group in front of her. She then had to wait out a couple of rain delays totaling about 90 minutes before playing her final three holes. She went par-par-birdie for the final margin. 
"Over the last two years, my coach and I have really worked on my swing and we had to change the whole thing," Madan said. "I think over the last year, I've really seen an improvement in my game, so I decided to turn pro in May to use that momentum toward pro golf."
Shah fired a back-nine 30 for her second-round 67. Hartlage had the low round of the day with a 65. The 2018 winner from Elizabethtown recently decided to come back to U of L for a fifth season.
"I'm really excited about that. I've just been playing in tournaments this summer," Hartlage said.
"It was kind of the best case scenario for me. With Q school being canceled and wanting to turn pro, it would be really hard to do that. So I'm just really excited to get this opportunity."
Copyright 2020 WDRB Media. All Rights Reserved