LOUISVILLE, Ky. (WDRB) -- Former University of Louisville basketball star and current Utah Jazz guard Donovan Mitchell returned to Louisville for a more than hour-long autograph session with fans Friday.
"It's great to be back. I love it here. These guys have shown me tremendous support throughout my career. It's pretty special to be back. I wish I could be here longer," Mitchell said.
Mitchell is in town until Sunday. He stopped by U of L's practice before his signing to talk with Chris Mack and his team.
"They're doing well," Mitchell said. "They've got a lot of expectations this year. The biggest thing is just playing as a team and continuing to work hard. I trust in the coaching staff, and I've watched the workouts. They're doing a good job. They're doing really well. I'm excited for the season."
Mitchell also met with the media to discuss his second year in the NBA. His first signature shoe with Adidas will be unveiled July 5. The "D.O.N. Issue 1" will cost about $100, considerably less than some other NBA players' signature shoes.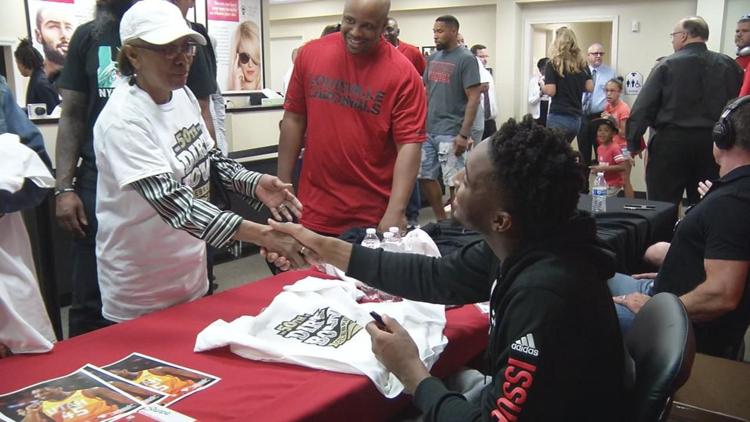 "My point was just to make sure kids of all backgrounds, kids from different challenges, wherever it may be, were able to have the shoe," Mitchell said. "That's a great feeling when everyone comes into class and has the same shoes on in different colors. That's a great feeling as a kid."
Earlier this month, Mitchell received an invite to the Team USA Camp for the 2019 FIBA World Cup.
"I always wanted to in high school and in college," Mitchell said. "It never happened, unfortunately, but everything happens for a reason. It's all about timing. I'm blessed to accept the invite, but now I've got to go out there and work to make the team."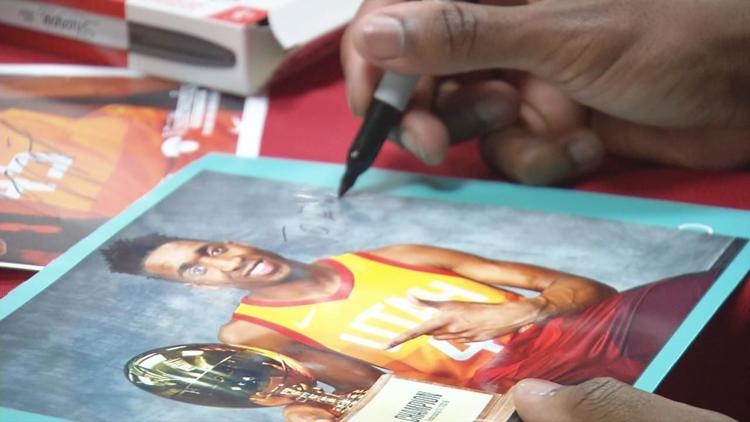 If he makes the 12-man roster, Mitchell will play in the FIBA games in China Aug. 15 to Sept. 21.
Copyright 2019 WDRB Media. All Rights Reserved.