LOUISVILLE, Ky. (WDRB) -- At first, there was no desire to play for dad.
Even after Thomas Allen made the decision to go to Indiana University, he wondered if he made a bad choice.
"After freshman year, I thought that was the dumbest decision I've ever made," Thomas Allen said. "Now, it's the best thing that could've ever happened."
The junior linebacker never realized how much he might need his dad and the rest of family nearby during his time at IU.
Allen has worked his way in to more and more playing time as a Hoosier. The wins have started to rack up as a team as well, and Allen makes a point to find his dad after big victories.
"Any win, just being able to hug out on the field is pretty special," Allen said.
The two share a celebratory hug after the final whistle.
"I think he comes and finds me, because there's always a lot of things going on at the end of the game," IU head coach Tom Allen said. "We've had some special embraces and hope to have many more."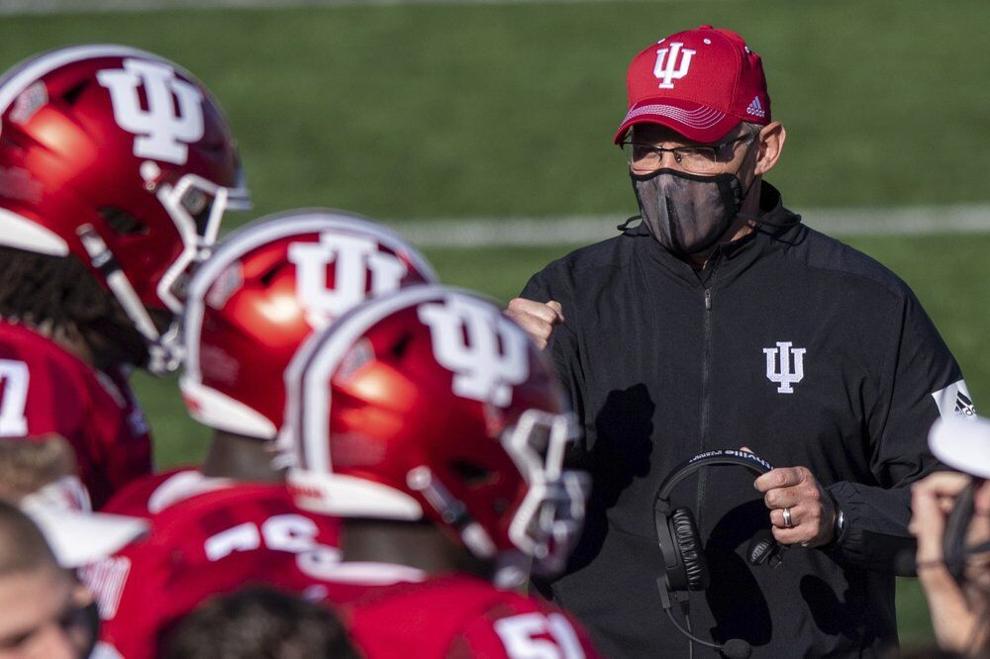 "I think that's just a special time for me and him to take coach and player out, and that's just my dad for a couple of seconds," Thomas added.
Last November, it was the wrong kind of embrace. A serious hip injury during Indiana's win over Michigan State ended Thomas' season. There was a hug on the field before Thomas was carted off and again after the game when everyone knew Thomas' year was done.
It was his second straight injury shortened season.
"It was a very emotional time," Thomas Allen said. "So that was one of the times I was so grateful I get to play for my dad and just be able to have him give me a hug and tell me it will be OK."
"Just tough. It's hard," Tom Allen added. "You got to be able to compartmentalize those things and be the head coach of the team and also be his dad, because he needed me to be his dad at that time."
There was still more love on the November day but far more joyful. Indiana possessed the Old Brass Spittoon, a traveling trophy awarded to the victor of the Indiana/Michigan State game. Tom Allen called his son in to the postgame locker room to award give the trophy to the team.
"I wanted that spittoon," Thomas Allen said. "I fought for that spittoon, and I wanted that and wanted to give it to my teammates so that was cool."
He is now rehabbing and just recently started running on a treadmill. The goal is being ready to play this fall. He's not quite done with those postgame hugs.
"It's all that hard work," Thomas Allen said. "The blood, sweat and tears that's gone through this last year, it'd be huge."
"We love each other, and we know that this is a special time," Tom Allen said.
Playing for dad ended up being the perfect choice, even if it took some time to embrace.
Copyright 2021 WDRB Media. All Rights Reserved.