LOUISVILLE, Ky. (WDRB) -- Several people were hurt over the weekend at a rodeo event in Owensboro. 
The game "Cowboy Pinball" had contestants standing in the middle of the ring, trying to grab a hundred dollar bill from between a bull's horns. The first bull that entered the ring with the contestants Saturday night was relatively calm, but the second bull bucked and charged, tossing people into the air.
Several people received injuries including broken ribs, torn ligaments, scrapes and bruises.
Sarah Woodard said the bull did what bulls do.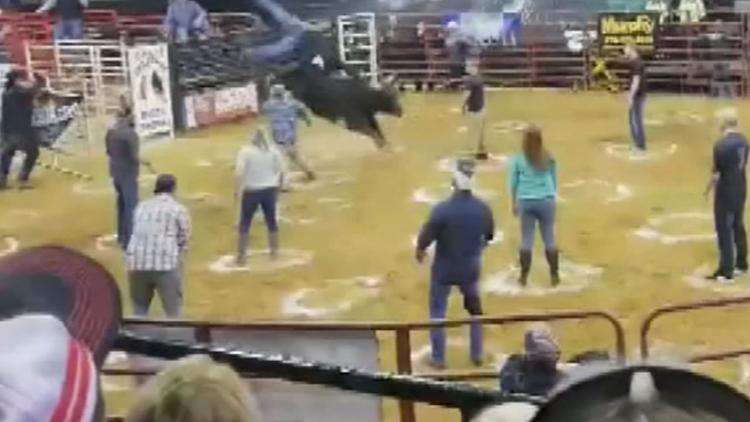 "He had his head down, and he did not stop at the people," Woodard said. "He went through them. He didn't slow down at all. He just plowed."
Contestants did sign waivers before entering the competition. 
Copyright 2019 WDRB Media. All rights reserved.