LOUISVILLE, Ky. (WDRB) -- Dozens of people were scammed by the owner of a Louisville appliance repair company, and they want their money back.
After hearing several complaints against Skyfire Appliance Repair, WDRB Investigates went directly to the owner to ask him questions about what he's accused of doing.
Chris Smith is a former wrestler known as Christian Skyfire, but he is also known as Dub C and Johnny Homeless. He went from the ring to repairman and owner of Skyfire Appliance Repair.
Victim after victim, including Jeanne Bibelhauser, lodged complaints against his company. She said she realized Skyfire wasn't going to come back to her home and make repairs after about a week had gone by.
"I figured I could trust the guy. He did jobs before, one or two, and they were adequate," her husband, Todd Bibelhauser, said. 
But not this time. 
Over the past 3 years, the Better Business Bureau has recorded 21 complaints against Skyfire Appliance Repair, which has an "F" rating and one out of five stars.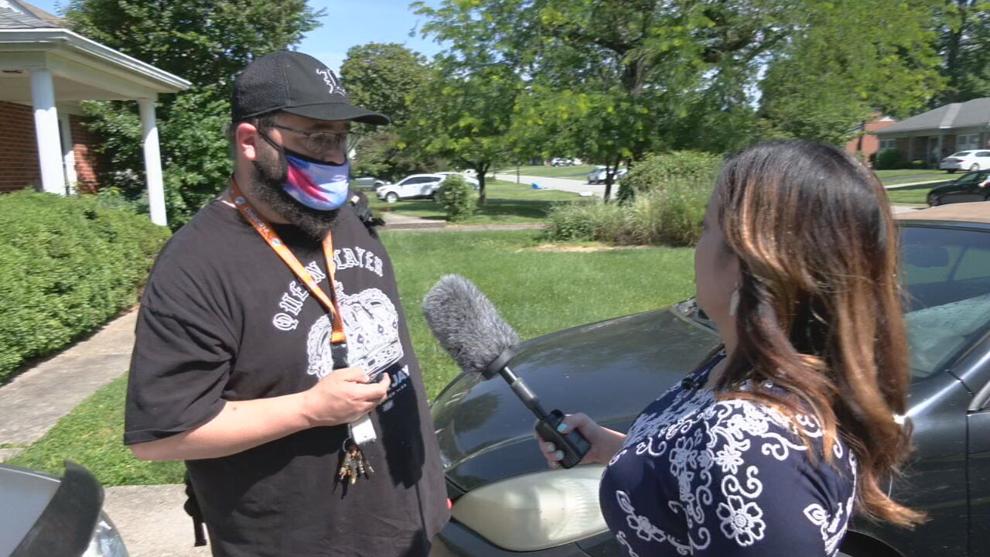 "So with Skyfire, what the BBB has seen is not only a long history of complaints, but a pattern of complaints," said Whitney Adkins, with the BBB. "All of the complaints are unanswered (which) really tells me, unfortunately, we have a business that's not responding, who doesn't seem to be making an effort to try to address the complaints at hand."
Some took their complaints to the internet.
"This company/guy is a scammer!!!! Did not fix, did not return calls, cashed our check and ran," one customer wrote.
"His company is now named, Appliance Repair Lou Beware," said another.
Others said they lost money, ranging from $445 to $1,000.
The Bibelhauser family hired Smith to fix a broken stove/oven that was making a sound that kept Jeanne awake at night.
"Oh yeah. The oven is going off again," she said.  "He told me it was probably the motherboard and happened to bring one with him. He installed the new motherboard, and we paid him $480 and that night it started the same problem."
A year later, it's still not fixed. The only way the family can get the noise to stop is by turning off the circuit breaker.
"He said it was probably a bad motherboard, and he'd order a new one and come out and replace it. Then it was just another excuse, said it was taking awhile, then he quit answering his phone and texts and we never heard anything," Jeanne Bibelhauser said. 
Claims from dozens of people who said they were scammed by Skyfire led WDRB News to track him down, recording the phone calls it took to get in contact.
"Hi Chris, Valerie Chinn with WDRB News. A lot of people say you've been scamming them."
WDRB first went to Smith's last known address, but neighbors said he had moved a couple of months before. So our team called him to set up an appliance repair appointment to confront him in person about the Bibelhauser's stove.
"You've been showing up at their house trying to repair appliances, but you're taking their money and leaving these appliances unrepaired."
Smith responded "Call the office. I have no comment."
"What about all these people who say you've taken hundreds of dollars? You have an F with the Better Business Bureau. Anything you want to say? We want to get your side of the story."
Smith shut the car door and drove off.
Many of the customers who said they had been scammed said they just want their money back. Several others have since called and emailed WDRB News saying they too were scammed.
Todd Bibelhauser said he's frustrated by the situation.
"I can't believe there are people out there who can continually do this and not be held responsible for it," he said.
Smith later called WDRB.
"Miss Valerie, I'm sorry about the way I reacted a minute ago. I would gladly talk to you guys. I'm just curious here, how far this (story) is right now?"
"What do you mean?"
"Am I getting locked up or something or ..."
"We just want to get your side of the story. We're journalists and people came to us because they've lost a lot of money."
"Right, and I'm willing to fix whatever problems I made."
Smith also runs Skyfire Entertainment. He said his former business partner is mostly to blame for the issues with Skyfire Appliance Repair.
Smith said his wrestling days are over and that he's "old and broken" now.
Shawn Sands has owned Supreme Wrestling for 25 years. He said Smith briefly wrestled for his company as a way to pay back some of his debt after renting a wrestling ring from him for three shows and never paying the bill. Sands said he and Smith "have parted ways," but he still owes him about $300.
For the dozens of people in and around Louisville with appliances that are still broken, Todd Bibelhauser shared his annoyance.
"It's aggravating. I don't understand how people behave anymore," he said.
Greg Burton, from Sellersburg, Indiana, tells a similar story.
"Smith came to my home on Dec. 28, 2020, to look at a refrigerator that was not cooling, and the freezer not even getting cool," Burton said. "He diagnosed the problem as a faulty board and charged me $540.60 to repair it. I paid him half, and he came back a week later, Jan. 5, 2021, at which time I paid him the other half.
"Of course, the refrigerator was not working correctly when he left, but he told me I needed to give it 24 hours before all the electronics were in sync," Burton added. "Through numerous attempts at contacting him, either he never showed up at the promised time, or he simply did not answer the phone. He simply lied constantly. Finally, he promised to send me a refund, which of course never arrived."
Kristina Blizzard also contacted WDRB News and said Smith cheated her out of $386.90 in September 2020. 
"He said he replaced the control panel at the top of my refrigerator. He did not," Blizzard explained. "The legitimate repair, LG repairman, who came later, said he was positive the part he said he replaced was original to the refrigerator, because when they manufacture the refrigerator, they install that part from the inside, and all the connecting wires are tucked inside.
"If you replace that part, the wires are necessarily on top. The control panel was the original one. The actual problem was the compressor failed. It was a known issue and was replaced for free, even though the refrigerator was out of warranty," said Blizzard. 
Noel Naranjo told WDRB News "He was supposed to fix my refrigerator. He charged me $529.70, and it was on March 19, 2020."
Bonnie First said her washing machine was dumping water and she called Smith to fix it.
"After he 'repaired' (it) and left, I ran a load, and it dumped again," said First, who lost $300.
Roger Foster said he got off easy.
"All he got out of me was a $60 dollar look it over fee," Foster said. "Said the control panel was out and never came back. So I guess I dodged a bullet compared to others."
Emily McCreary said Smith was supposed to fix her mom's freezer.
"I got involved in her behalf. He owes mom $150," McCreary said.
Others sent screenshots of their text messages with Smith trying to get him to come back and repair their appliances after he took their money. 
Minutes after WDRB News contacted Smith again, he posted to the Appliance Repair Lou Facebook page saying his business is permanently closed.
"If you have ever been wronged, message this page to get it remedied," he wrote.
Smith told WDRB he's going to make all the repairs he's owed people since 2019, but did not say how long that could take.
The Bibelhauser family received a message from Smith that said he's finally refunding their money under a re-payment plan. They said Smith made an $80 payment to them through Venmo, the first of many payments he owes them.
Smith told WDRB he still plans to do an interview, but hasn't said when.
Meanwhile, Jeanne Bibelhauser said she's still waiting for her stove to be fixed.
"The stove is still doing the same error message and still goes off and still does the same beeping sound," she said.
If you have information about this story or any story you think the WDRB Investigates Team should look into, you can email us at investigate@wdrb.com or call the WDRB Investigates line at 502-322-1297.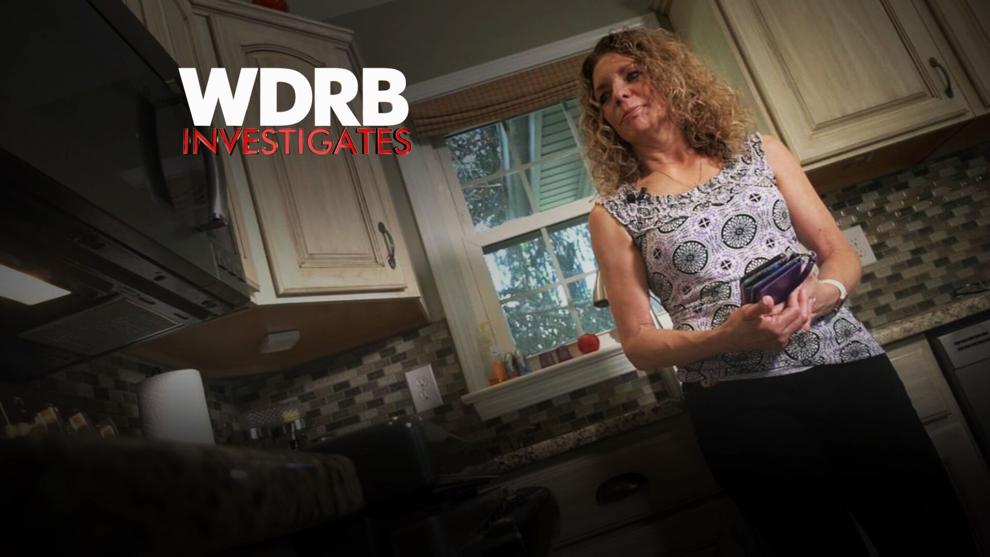 Copyright 2022 WDRB Media. All Rights Reserved.