Even though the weather has been pretty rainy, temperatures have been warmer than normal for most of the month of February. That's about to change!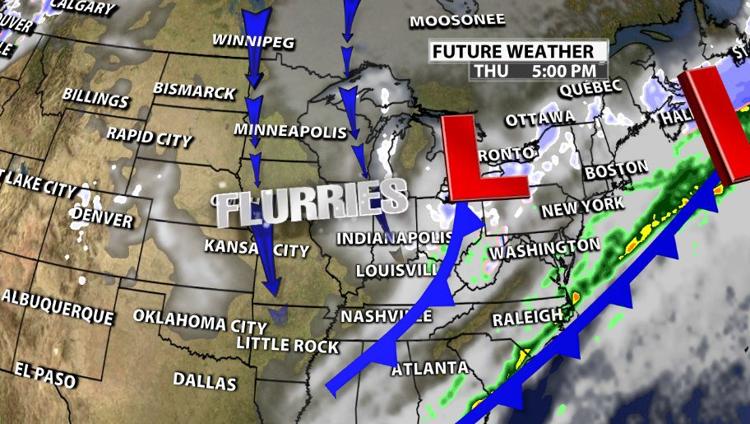 As this cold front passes through it opens us up to the cold air in Canada. This cold snap is different from some of the others we have seen recently because we get about one day extra between systems. Since the next one isn't lined up quite yet, that gives the coldest air the chance to get to us for a couple days.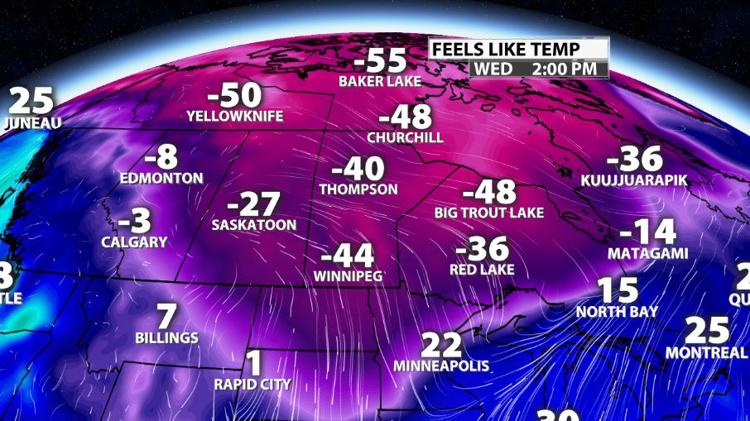 The numbers in Canada are not the same numbers we will have here. Friday morning the air here will feel like the single digits! In fact, the image below is basically a best case scenario! All the other models show even lower numbers, some even dipping into the negatives. That seems a bit extreme at this point. The wind will be breezy and temperatures will be in the teens across our area.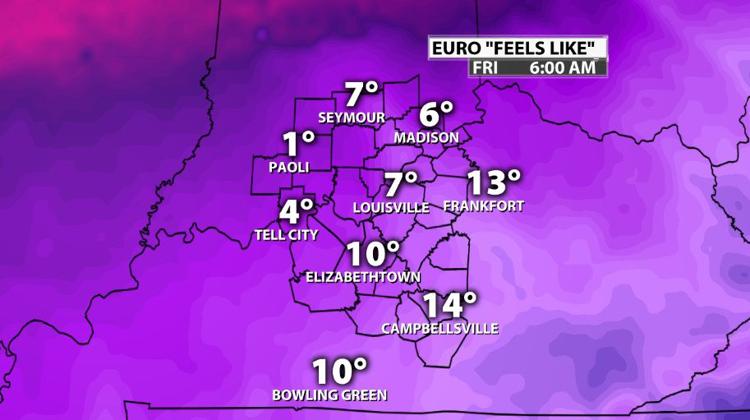 This cold snap appears to be short-lived, though. High temperatures return to the 50s early next week which is above normal for this time of year. The Climate Prediction Center even has our area in a probability of above normal temperatures through the next two weeks.