Tomorrow morning will be one of the best chances to see the International Space Station we will have for a while! At 6:30 AM the ISS will become visible 10º above WNW, so go outside a few minutes early to give your eyes time to adjust to the sky and look west.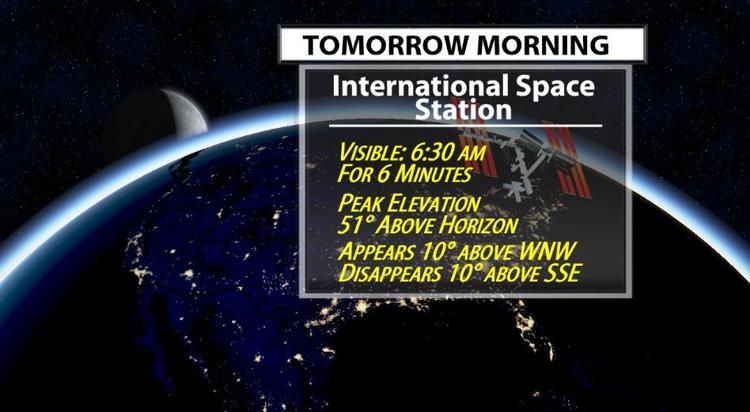 This particular sighting opportunity is so good because the ISS will be visible for a whopping six minutes! It will reach a maximum height of 51º before disappearing at 10º above SSE.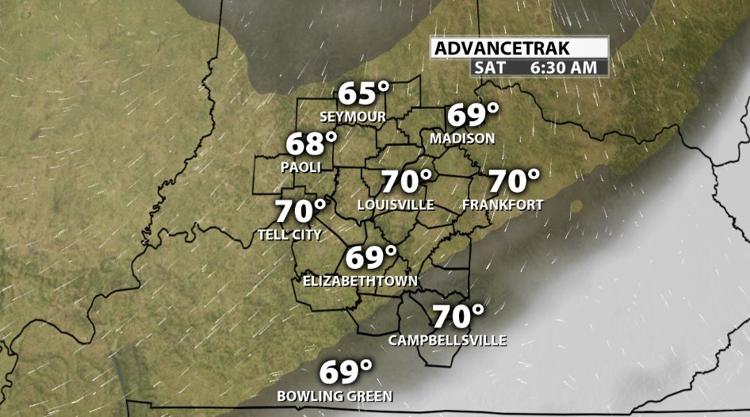 The other reason this sighting will be such a good one is the weather.  Friday's cold front should be moving out of our area by this time taking the clouds along with it. While the sky likely won't be totally clear yet, the clouds should be breaking enough to see the station.