LOUISVILLE, Ky. (WDRB) -- A fire drill at Jefferson County Public Schools ended with a bell and some bling -- and an engagement.
During the drill, Capt. Tom Cecil of the Louisville Fire Department got down on one knee in front of his girlfriend, Allison Hunt.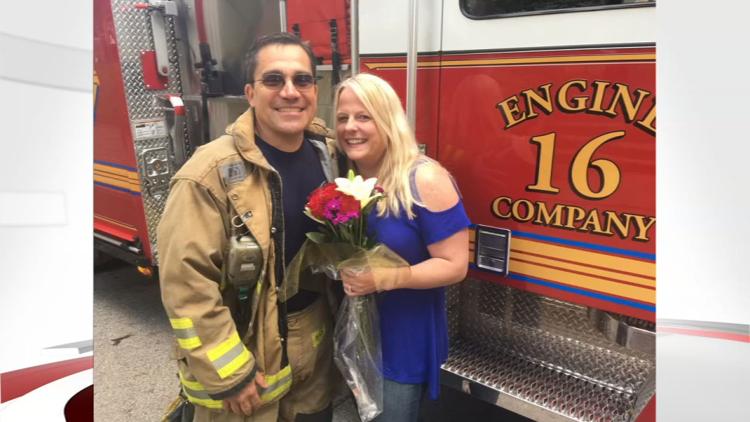 It happened outside of Manual High School, where Hunt teaches. Capt. Cecil planned to surprise her with the proposal during the scheduled drill, and as images show, his plan worked.
By the way, Hunt said yes.
Copyright 2019 by WDRB Media. All rights reserved.