LOUISVILLE, Ky. (WDRB) -- LMPD just got a new shiny gift to keep Louisville safer.
Fourth Street Live! and the Louisville Police Foundation partnered to give Louisville Metro Police a new ATV.
In the midst of budget cuts, the entertainment district reached out to LMPD to help. So the new vehicle will allow officers another way to patrol alley ways and Waterfront Park.
The ATV will also be used during Waterfront Wednesdays, Forecastle and other events.
LMPD Lt. Ron Heady says the ATVs are a great addition. "These pieces of equipment allow us to do things that you just can't do from a patrol car. It also breaks down barriers. There's no walls, no windows on these pieces of equipment. We go shoulder to shoulder and face to face with the community, when we're utilizing this equipment," he said.
The new $6,500 ATV will be put to use immediately.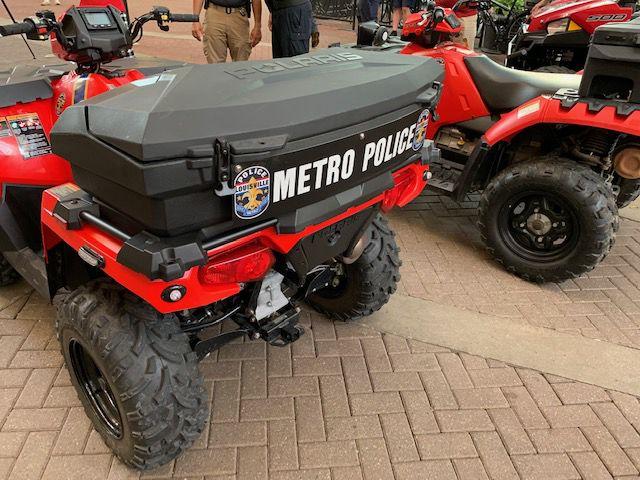 Copyright 2019 WDRB Media. All Rights Reserved.