LOUISVILLE, Ky. (WDRB) -- Communities in Louisville marked Good Friday in different ways Friday morning.
One annual Good Friday tradition involves people from various religious backgrounds marching through the streets of downtown Louisville as part of "Way of the Cross: A Walk for Justice."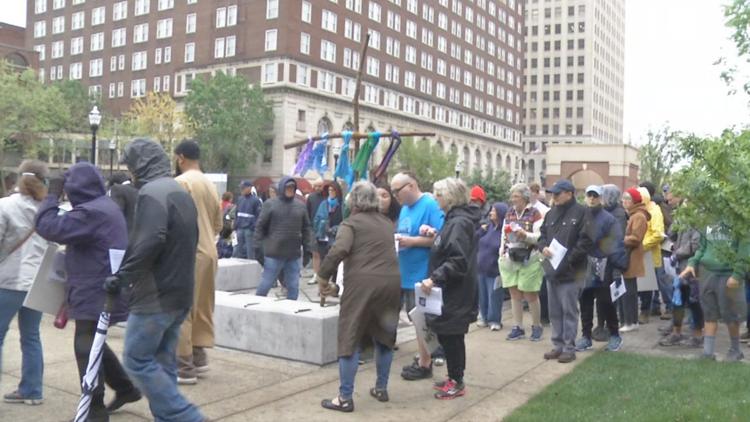 Participants carry a cross through the streets to remember the final moments of the life of Jesus Christ, while shining a spotlight on modern day oppression and suffering. The walk began at the federal building at the intersection of South Seventh and West Chestnut Streets and ended at Founders Square at South Fifth and Liberty Streets.
Others spent this Good Friday marking the Christian holiday at church.
Dozens gathered Friday afternoon at the Cathedral of the Assumption for a Good Friday service.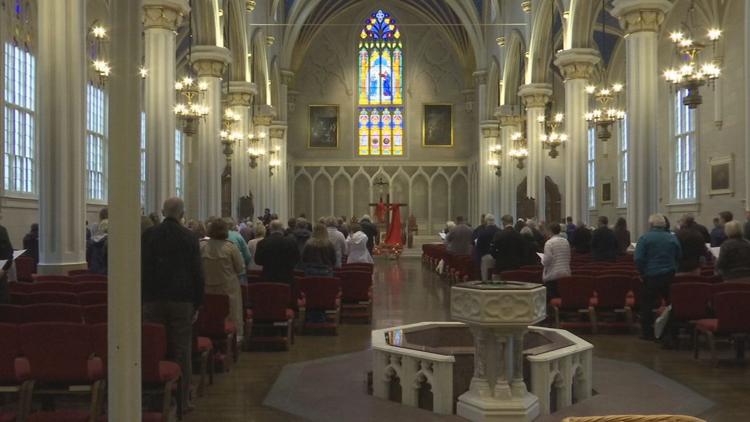 The Friday before Easter is when Christian believers commemorate the crucifixion of Jesus Christ in preparation for the celebration of His resurrection Sunday. It's traditionally a day of fasting and prayer.
Copyright 2019 WDRB Media. All Rights Reserved.