LOUISVILLE. Ky. (WDRB) -- If all goes as planned, many butterflies will soon be stopping by the WDRB water garden in an area now called "The WDRB Flutter Farm."
On Thursday, several WDRB employees were busy planting and mulching the area. We're creating a habitat to try and help the population of migrating monarchs.
"It's probably my favorite project that I work on at the zoo, mainly for the fact that this is something people can do at home in their own back yard, or the front yard," said Matt Lahm, assistant curator of conservation education at the Louisville Zoo. 
Lahm has been working with WDRB for nearly one year on planning, design and waiting for the right weather to get to the point of planting the habitat. The project is the result of partnership between WDRB and the Louisville Zoo's Monarchs and Milkweed Pollinator Habitat program.
The goal is to help increase the population of monarch butterflies. This habitat, and others like it, create a place for them to "fuel up" as they migrate.
"Since the 1990s there's been about an 85% decline in monarchs because of loss of habitat -- loss of milkweed," Lahm said.
Monarch caterpillars rely on milkweed to survive. About a year ago, the International Union for Conservation of Nature added migratory monarchs to its list of endangered species.
The Louisville Zoo said the best thing the public can do to help is plant milkweed. 
The WDRB Flutter Farm is full of several perennials that Lahm picked out. Each plant is in a specific spot based on the amount of sun or shade that's needed. There are two types of milkweed in this habitat, butterfly milkweed and whorled milkweed. According to Lahm, butterfly milkweed produces an orange flower and grows to be around two feet tall. Whorled milkweed can grow to about three feet tall and produces a white flower.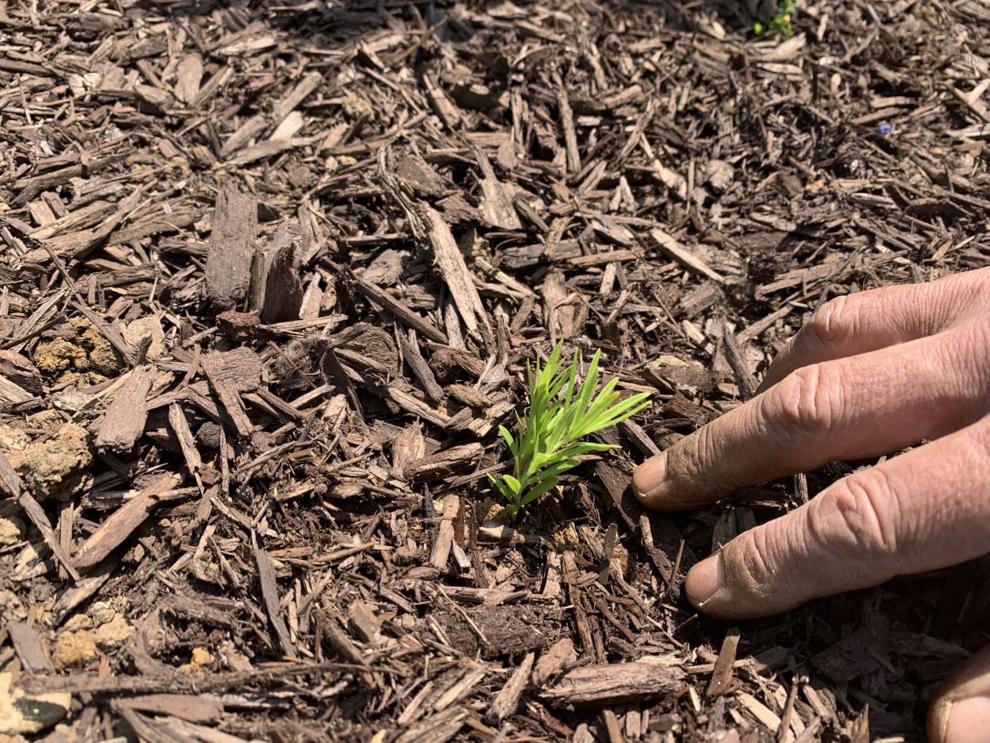 The plants came from Ironweed Native Plant Nursery in Waddy, Kentucky. 
The WDRB Flutter Farm is just getting stared, but it is expected to grow for years to come.
Other schools and businesses in Louisville are already part of the Monarchs and Milkweed Pollinator Habitation project. For a list of those organizations, or to contact the Louisville Zoo about getting involved, click here.
Lahm said he encourages those to can and are interested, to try growing milkweed at home as a way to support the mission of conservation.
Related Stories:
Copyright 2023 WDRB Media. All Rights Reserved.