LOUISVILLE, Ky. (WDRB) – Jefferson County Public Schools students in sixth through 12th grades will have a new virtual instruction option in the 2021-22 school year.
The Jefferson County Board of Education on Tuesday voted unanimously to rebrand Jefferson County High School as the Pathfinder School of Innovation, which will provide virtual learning for middle and high school students who register.
The move comes as the COVID-19 pandemic forced JCPS and other Kentucky school districts to transition to remote learning, also known as nontraditional instruction, in March and gradually phase students back into buildings as vaccinations rise and local coronavirus caseloads drop.
"Our teachers have learned a lot," JCPS Superintendent Marty Pollio said. "Our students have learned a lot and improved a lot when it comes to virtual instruction, and we've had a lot of interest, specifically in middle and high, in moving forward with virtual opportunities."
Students who want to attend the new virtual school can transfer for the fall semester, and current students and staff at Jefferson County High School and eSchool will automatically be transferred to the new Pathfinder School of Innovation, Pollio said.
The Pathfinder School of Innovation will be a first option for families, and students can transfer back to their "resides" school if virtual learning is not the best fit for them, Pollio said.
Students will get live instruction and support, including in-person opportunities for help if they need it, he said. If students cannot demonstrate proficiency in a subject, there will be interventions available to help them along, he said.
 "We're going to make sure each of our kids have weekly individualized coaching sessions to monitor their progress and make sure they're on pace and kids don't fall behind," Pollio said.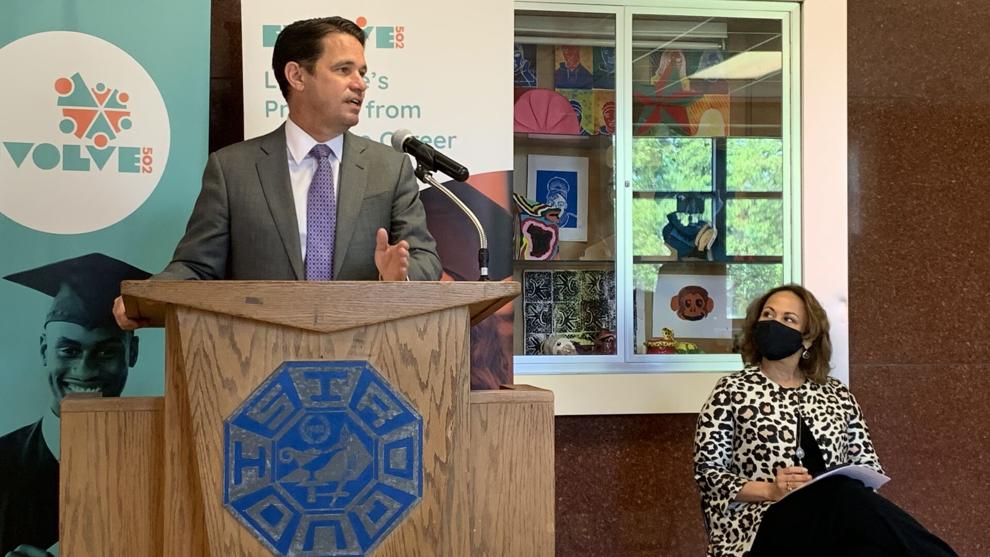 Advanced Placement classes, electives and career and technical courses will be available for students who enroll in the Pathfinder School of Innovation. While virtual clubs will be started for students in the new online school, they will not be allowed to participate in high school athletics, Pollio said.
The board received letters supporting the change from Jefferson County High School Principal Artie Dietz, the school's administrative staff, Greater Louisville Inc. and others, board documents show.
"During this past year of COVID, the district has seen an increased desire from families and students to pursue more opportunities through virtual learning," Dietz wrote. "To that end, we seek to change the name of our schools, which will reflect a fresh start and expand our program by including middle school students."
"We appreciate the work of JCPS to provide a virtual learning option for students and their families that provides flexibility not available in the traditional classroom setting," GLI President and CEO Sarah Davasher-Wisdom wrote. "We believe that Pathfinder School of Innovation will help meet the needs of families who desire a completely virtual learning option for their students that provides increased opportunities and support to meet student needs."
Diane Porter, the board's chairperson who represents District 1, and Chris Kolb, the board's vice chairperson who represents District 2, voiced concerns that students may be pushed into the virtual school if they struggle in traditional school settings.
"I don't want this to be a time out school for some students," Porter said. "... It's our responsibility to find the best educational opportunities for all of our students, and sometimes some of our alternative schools have been used as that."
Pollio said the district's student assignment office would interview families who want to enroll in the Pathfinder School of Innovation after the initial enrollment period to ensure they want to attend the school.
The school board also unanimously approved a plan Tuesday to accelerate the consolidation of Roosevelt-Perry and Wheatley elementary schools and move the new Grace James Academy of Excellence to the Roosevelt-Perry building at 16th Street and Broadway.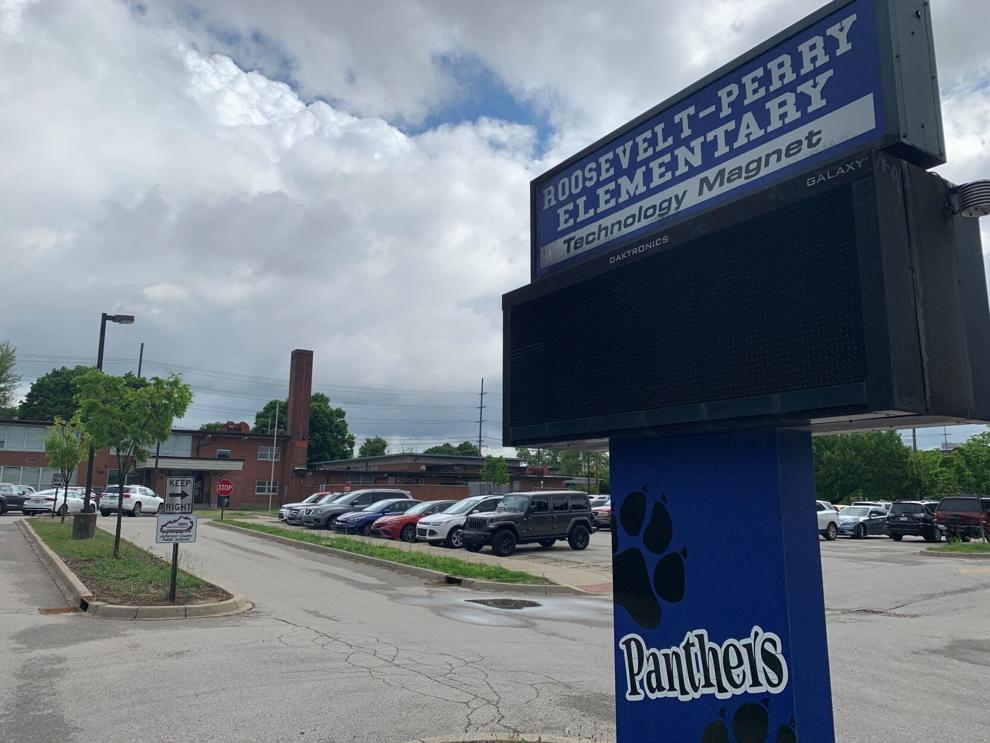 Like the newly rebranded Pathfinder School of Innovation, moves involving Roosevelt-Perry, Wheatley and Grace James Academy will take effect by the start of the upcoming school year.
The two elementary schools were originally set for a merger once a new school is built near the new YMCA on Broadway. Pollio previously said he expected ground would be broken at that site within the next two months and the new school would be built about 18 months later.
Pollio said the consolidation will make the combined Roosevelt-Perry and Wheatley elementary school one of the best-staffed elementary schools in the district and that he hoped the merger will allow students and staff at the combined school, if they choose to attend it, to build community before the new school on Broadway is complete.
"Even if every student inside of Roosevelt-Perry choose to go to Wheatley, it will still be below capacity, and we will be greatly adding to the staff to support in that facility as well and any other schools that students may attend," Pollio said.
New work locations for staff will be decided by the end of May, he said.
The Roosevelt-Perry building will allow the Grace James Academy to continue its growth into the seventh and eighth grades, and Pollio said the school could also accommodate a ninth-grade class if the board approves such an expansion.
The Grace James Academy would need another building to house sophomores, juniors and seniors if the school's expansion is approved by the board, Pollio said.
"This does give Grace James Academy the opportunity to grow and be in a space that allows them to do that with all the amenities that they need to be successful," he said. 
Copyright 2021 WDRB Media. All Rights Reserved.