LOUISVILLE, Ky. (WDRB) -- After delaying the start of the 2020-21 school year, the Oldham County Board of Education will consider a plan next week to reduce the numbers of students in middle and high schools when classes resume on Aug. 24.
In a social media post Friday, Oldham County Schools Superintendent Greg Schultz cited concerns with class sizes and detailed his proposal to alternate students for in-person instruction in the district's middle and high schools for at least the first four weeks of the 2020-21 school year.
The school board will consider the district's plan during a meeting 4:30 p.m. Monday.
The district's secondary students would be alphabetically divided into two groups, with the first group attending classes on Monday, Wednesday and Friday during one week and Monday and Wednesday the next, according to Schultz's proposal. The second group would attend classes Tuesday and Thursday of the first week and Tuesday, Thursday and Friday during the second week.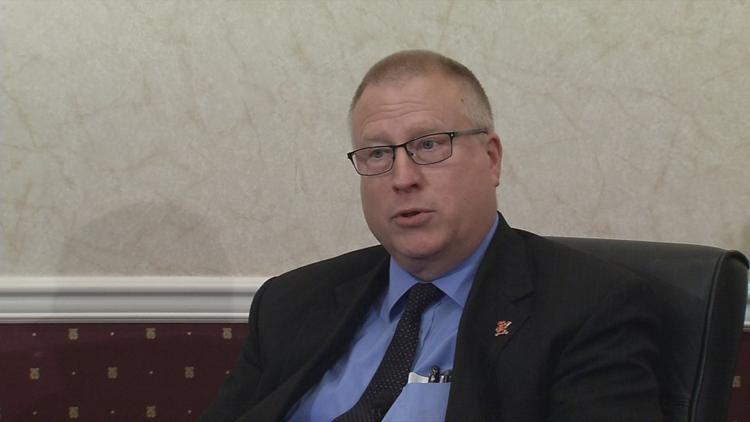 "Each group of students will attend in-person classes for 10 days out of every 20 school days during each 4-week period," Schultz wrote.
"Students will be given assignments to complete on the days they are not attending school in-person, which will be collected on the next in-person attendance day," he wrote.
Preschool and elementary students will not be affected if the school board passes the proposal. Schultz wrote that enrollment in the district's Virtual Learning Academy is expected to sufficiently reduce class sizes.
The alternating schedule will also be used to help the district transition if Oldham County has to implement its distance learning plan. 
If the board adopts the proposal, additional details will be provided to families. The district hopes to move to a traditional schedule "as soon as it is prudent to do so," Schultz wrote.
"At this time we feel it is necessary to pursue an A/B schedule strategy in order to return to school with increased risk mitigation for students and staff," he wrote.
"Our goal remains to have as much face-to-face instruction as possible throughout this school year, not only for the academic needs of our students, but for their social-emotional needs and access to all the services our schools provide," Schultz wrote.
Copyright 2020 WDRB Media. All Rights Reserved.