CRESTWOOD, Ky. (WDRB) -- While ammunition prices surge, availability has become scarce.
Gun ammunition demand fluctuated frequently over the last year. The shortage began in 2020 after production cut back due to the COVID-19 pandemic. It would later recover a bit before demand shot through the roof after the election of the President Joe Biden.
Local gun experts said the shortage is likely due to the looming possibilities of gun reform and ammunition tax from the new administration. It's also likely that local civil unrest led to more people stocking up on guns and ammo, experts said.
"It's like kicking the beehive. Everybody's just like, 'Wow, I've got to take care of myself,'" said Barry Laws, owner of Openrange Gun Range Louisville in Crestwood.
Openrange has very little ammunition for sale. A small portion of that ammunitions' is even available to take outside of the store.
"It's just not available," Laws said.
Stores that sell ammunition run out within hours of new deliveries. Walmart, Cabela's, Academy Sports & Outdoors and a few other local gun stores all had no ammunition available for sale Wednesday.
"They'll get a truckload in, and literally in three hours, it's gone," Laws said. "People are actually shopping them to resale it to make money."
The shortage could force some gun ranges to close up. There's no ammo to shoot for hobby at the moment.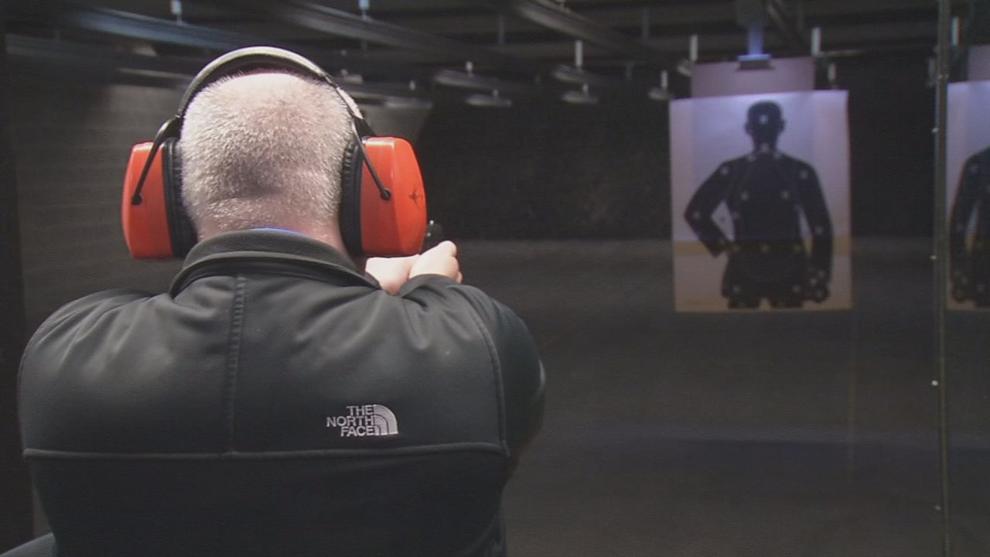 "You can't find it," said Steven Spicer, the only person shooting at Openrange on Wednesday. "It's just not there."
Openrange has the luxury of producing its own ammunition, which has helped the business provide that to customers who want to use the range. But even the price for that has increased from about $14 per 50 rounds of 9mm to around $40 per 50 rounds.
While some ranges will be able to make it through, the uncertainty of the market is taking its toll on gun owners and range owners across the country.
"I hope, eventually, they get it back to normal so we can start shooting and enjoying it again," Spicer said.
Copyright 2021 WDRB Media. All Rights Reserved.