LOUISVILLE, Ky. (WDRB) -- COVID-19 vaccination rates in Kentucky are slowing down as fewer people sign up to get the shot week after week. And now, health officials are working every angle to get more shots in arms, including a pop-up vaccination site at Lynn Family Stadium during Monday's Racing Louisville FC soccer game.
"Selfishly, we know the more people who get vaccines the faster we can get this place full, and that's the ultimate goal," said Jonathan Lintner, vice president of communications for the team.
The stadium became the first sporting event in the state Monday to host a pop-up vaccination site. More than 50 people were vaccinated during the game, according to Lintner. 
Fans who signed up to get a shot also got free admission to Monday's Racing Louisville FC game or a future game.
"We're all busy, and so if someone has the free time to come out here but they don't have the free time in the middle of their work day to go to a vaccine site, why not do it all in one at a racing game," Lintner said.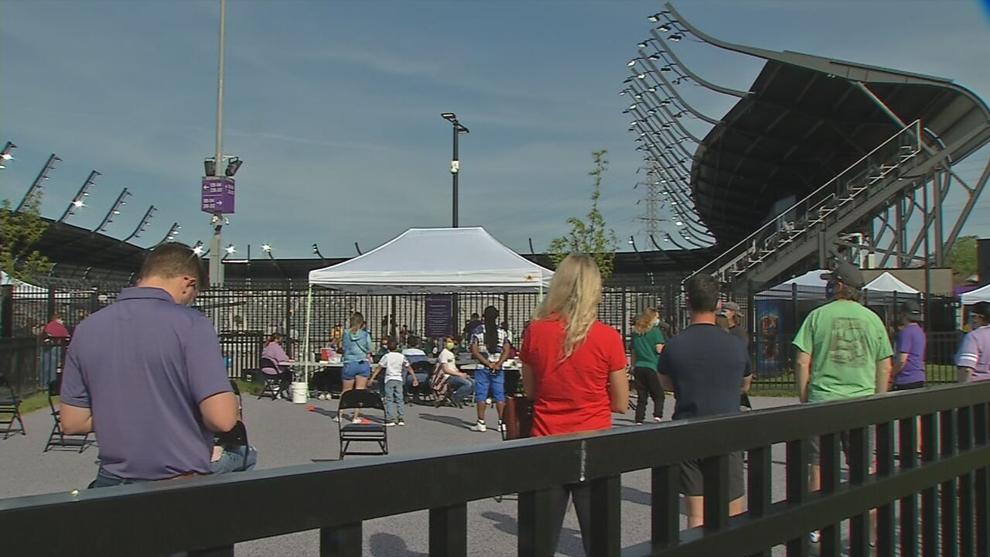 More than 1.7 million Kentuckians are fully vaccinated, but the number of people signing up to get the shot continues to drop week after week even as access and supply increase.
"We're really going to have to get to a point where if there's going to be a festival, there's going to be a tent where you can get vaccinated," Gov. Andy Beshear during a recent COVID-19 briefing. 
But if access isn't convincing people, it might come down to individual doctors to convince those who are hesitant of getting the vaccine. Dr. Erica Gettis with UofL Health said she had a lot of success addressing concerns in her office, clearing up myths and misconceptions.
"My message will be more received when I'm here talking to you one on one," Gettis said.
"Each exam room has a computer, so I even bring up if they read "well I read"... so I'm like, 'Well, let's take a look at what you read and where that source is from,'" she said.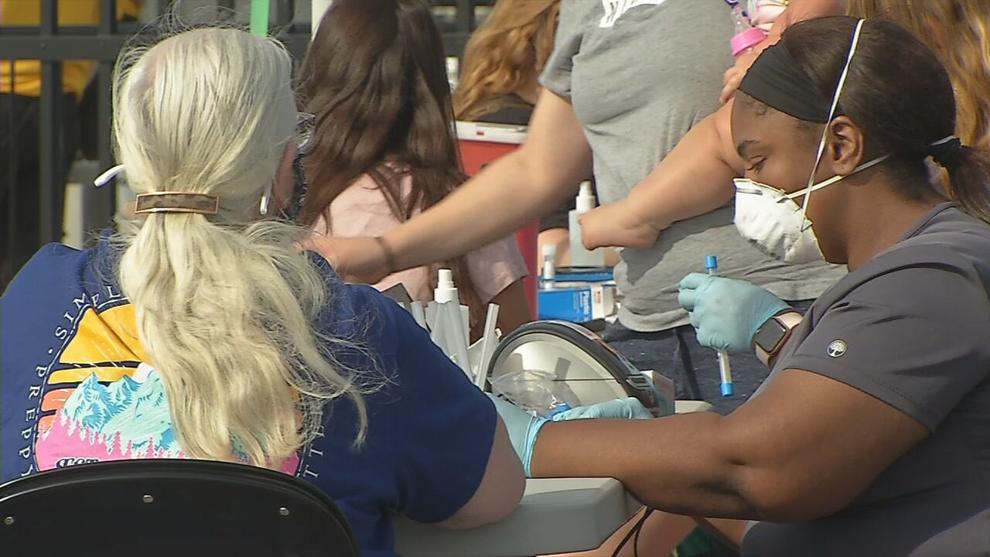 While patients might be weary to get the shot at a mass vaccination site rather than her office, she said it's still the best way to get shots in arms.
"I do understand that person at the mass site, that's not your doctor. That's not your nurse," Gettis said. "You don't have that connection, but they do have that same want which is to get you that vaccination that we all need."
Lintner said Racing Louisville FC is open to doing more pop-ups in the future if this one is successful.
Copyright 2021 WDRB Media. All Rights Reserved.