LOUISVILLE, Ky. (WDRB) -- Trading cards have made a big comeback since the pandemic, and a Louisville sports card store knows how in demand they are after a brazen burglary Wednesday.
When Louisville Sports Cards store owner Chris Buckler arrived at his Shelbyville Road store Wednesday morning, he thought the ceiling collapsed due to heavy rains earlier in the week.
However, that would have been a much less costly issue to deal with.
"I immediately noticed afterwards that there is product missing from the shelves and that upon closer inspection someone had taken a saw of some sort, cut a hole in the ceiling and then scaled down and proceeded to steal a large amount of inventory," Buckler said.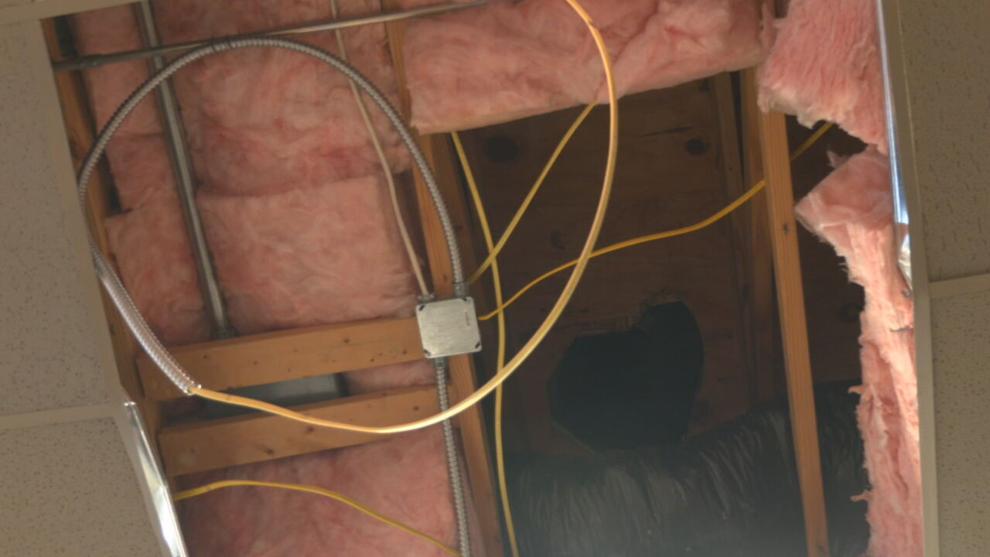 Several sports cards boxes were taken. The store has no rear exit and the front windows and doors were not forced open or broken.
Buckler says the heist is going to cost him approximately $65,400. 
Although the store has several security cameras, he believes the people who got in were experts on how to avoid the lens.
"They knew exactly where the motions were. They knew where the cameras were, they knew what they were doing," Buckler told WDRB News.
Sports cards gained a lot of popularity again during the COVID-19 pandemic as more people had time at home, picked up old hobbies or went through old boxes.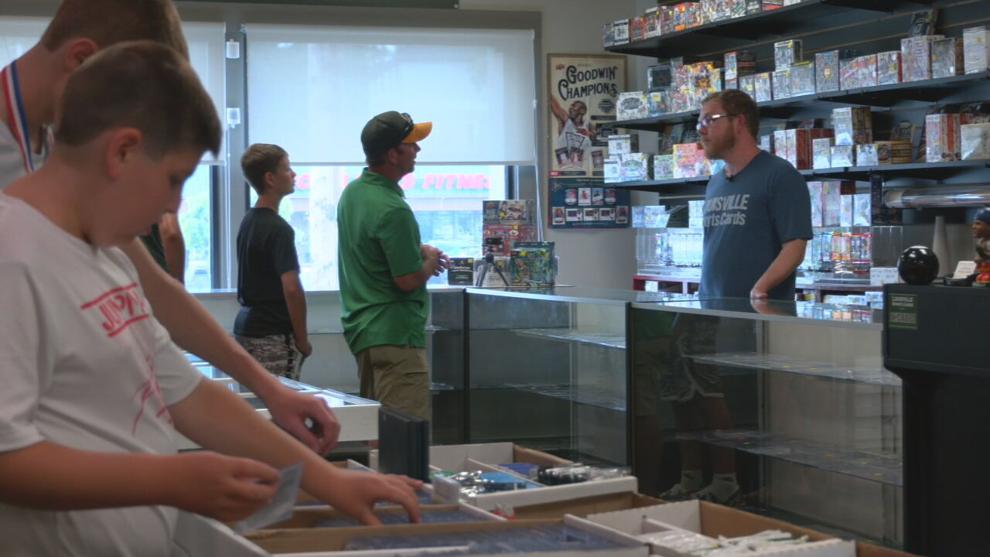 Buckler believes this is part of a number of similar cases around the country. He knows of at least 10 that have happened — with sports store having $120,000 in items taken.
"It's heartbreaking, it's gut-wrenching, it's terrible. It's all replaceable; that is fortunate," Buckler said while looking at the hole in the ceiling. "You don't expect someone to scale the walls essentially and cut a hole walls and just force their way in. It's new to me."
A new security system is being installed and Middletown Police are investigating the case based on security cameras from nearby businesses.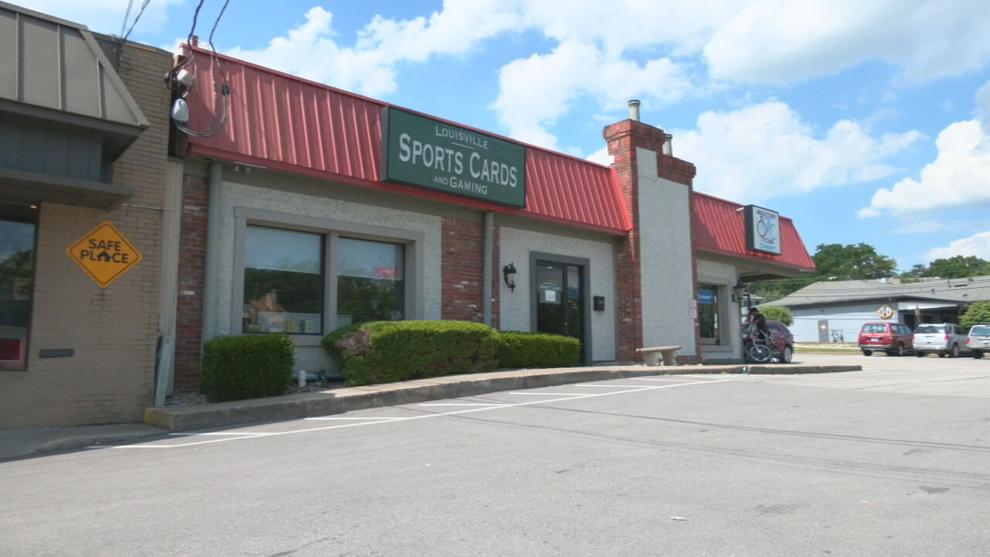 "I have to deal with a roof, I have to deal with the ceiling, I have to deal with a wall that is soaking wet, carpet that needs to be replaced. it's just going to be a lot of work," Buckler said. 
But his passion, and those of his customers, are keeping the doors open during the investigation. Despite the setback, it's not a strikeout for the store.
"I love this hobby, I love this community, and we're not going anywhere," Buckler said.
If you happen to know anything about this case, call the Middletown Police Department at 502-365-1900. 
Related Stories: 
Copyright 2021 WDRB Media. All Rights Reserved.