LOUISVILLE, Ky. (WDRB) -- The $12 million owed to Breonna Taylor's family to settle a wrongful death lawsuit will come from several different funds, officials with Louisville Metro Government said. 
The city itself will pay the first $500,000 of the settlement from its Risk Management Fund. An additional $2 million will be drawn from Metro's self-insured trust fund.
An excess insurance fund will cover $5 million, and the remaining $4.5 million will come from Metro's Risk Management Fund.
"Metro will be making the payment, but the source of funds will have two from the self-insured trust fund and five from the excess carrier," said Daniel Frockt, the CFO of Louisville Metro.
All of the parties involved agreed on the payment amounts after examining all of the facts, according to Frockt.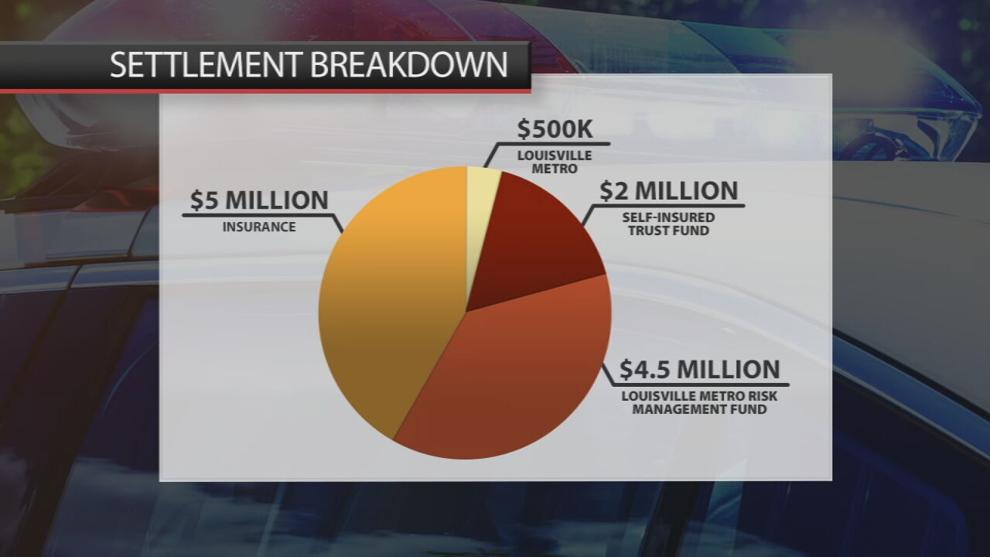 "Each of these three entities — Metro, the self-insurance trust fund and the excess carrier — they all have legal representation that are looking at the facts or the claim of a case," he said.
Taxpayers contribute to Louisville Metro's insurance fund, which is allocated for liability claims each year. Officials with Metro Government said that taxpayers aren't technically paying anything additional due to the city's settlement with Taylor's family. 
"Every year there are claims, and this is part of those claims," Frockt said. "Obviously, this is a larger one."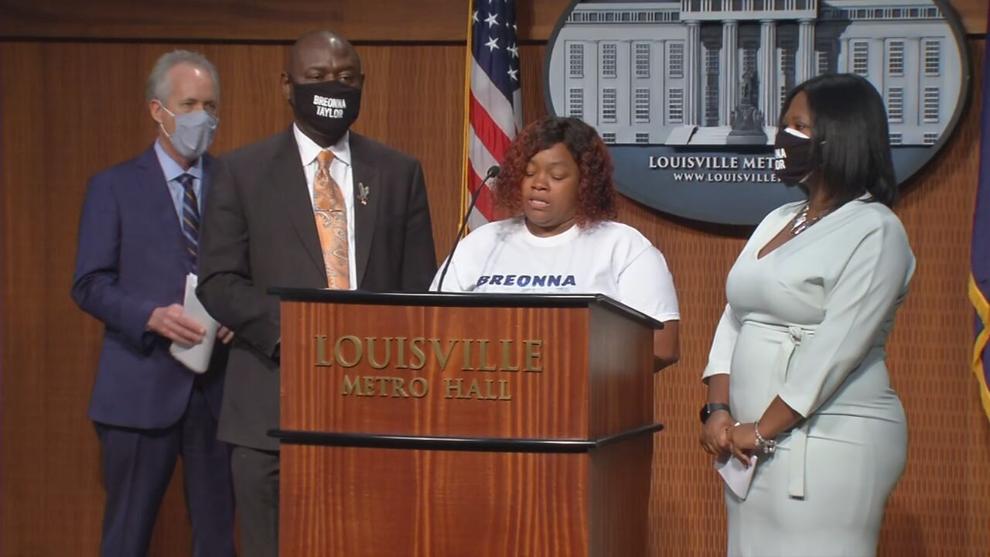 The city's settlement with the family of Taylor, a 26-year-old who was shot and killed by Louisville Metro Police officers during a raid of her apartment in March, is the largest police misconduct payment the city has ever paid in a lawsuit. The previous high was $8.5 million for Edwin Chandler, who spent nine years in prison for a murder which a court later found he did not commit. He was exonerated in 2012.
The settlement with Taylor's family also included numerous reforms to LMPD, such as changes to how the department reviews and approves search warrants and requiring all officers to have body cameras activated when they make seizures, including when counting money and placing it into an evidence bag.
Among other reforms, the city also agreed to implement an early action warning system to identify officers with red flags and a program to hire social workers to work with LMPD to "provide support and assistance" on police runs where "their support could be helpful," Mayor Greg Fischer said.
On Tuesday, Taylor's mother and attorneys representing her family called the settlement "significant," "historic" and "tremendous" but said their focus remains on demanding Kentucky Attorney General Daniel Cameron to bring criminal charges against the officers who fired their weapons the night Taylor was killed. 
Related Stories: 
Copyright 2020 WDRB Media. All Rights Reserved.