LOUISVILLE, Ky. (WDRB) -- The NuLu Marketplace has officially opened.
A news conference was held for the event Thursday morning, with officials hoping the space will bring momentum to the city. Many businesses and small restaurants inside the facility had already opened, but Thursday was the official grand opening of the space. 
Mayor Greg Fischer and the developers said all of it will feed into Louisville's growth and momentum as the city emerges from the pandemic.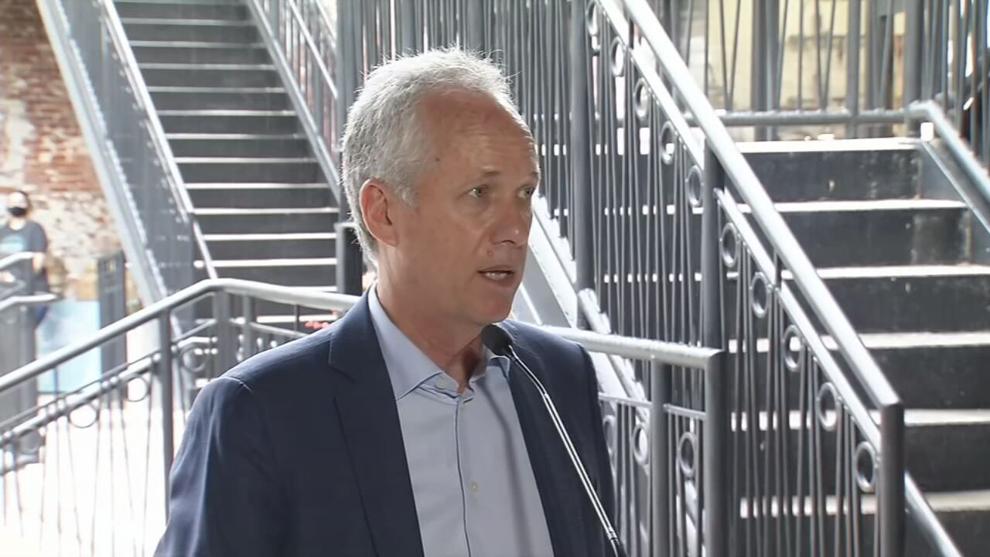 "This was a hard project," Fischer said . "It took a lot of vision and a lot of staying power and a lot of persistence to get this done, all in the middle of this damn pandemic, which hopefully we're almost finished with. To me, this is a symbol of persistence and great entrepreneurship."
The marketplace, which sits in the 800 block of East Market and Main streets, is full of restaurants, bars, shops and some office spaces. The entire space is now more than 90% leased.
The project started leasing space in 2019, but the pandemic delayed many places from opening.
Local investor Mo Deljoo transformed old historic buildings into businesses and even four Airbnb spaces. He said it was tough to keep going over the last year, but they're excited to see the project finished and even more excited to watch it grow.
While many of the businesses opened last year, two new places — Liquor Lab and Blue Stripes Urban Cacao — are expected to open in the next few months.
West Sixth Brewing was one of the first tenants to commit to the space. The most recent additions to open their doors are Torino's Sandwich Bar and Gerties Whiskey Bar. 
Emmy Squared Pizza, The Craftery, Hazel + Hunt, Mamili, Buff City Soap, Hectare's Wellness Innovations and Austin Sauer Photography all opened in 2020.
Copyright 2021 WDRB Media. All Rights Reserved.