LOUISVILLE, Ky. (WDRB) -- A felony weapon charge against former University of Louisville basketball player Chane Behanan has been dismissed.
Behanan pleaded guilty to possession of marijuana but the case was immediately dismissed, after he showed proof he went to a marijuana education class. 
In an interview after the Jefferson District Court hearing, Behanan said it was all a misunderstanding stemming from a ride he got with friends. 
"I was just in the wrong place at the wrong time on my behalf," he said. "I was getting a ride, and things happen."
Behanan and three other people, Dameus Parks, Kip McCray and Antonio Holloway, were arrested August 4 on Seventh Street Road. 
Police pulled over their car for a traffic violation, but officers said they smelled marijuana.  Behanan was in the backseat where police said they found a Sporter 7.62 AK-47 style rifle stolen from Troy, Indiana.
Behanan had been charged with receiving stolen property and marijuana possession. 
He said he was "never worried about the situation. I'm not that type of person. I wasn't raised like that. My mom, my grandmother, they didn't raise me like that, to be out here acting like that. 
"It was a friendly ride from a few friends that obviously had stuff in the car ... I didn't know anything about."
He said he is negotiating with teams overseas to continue to play basketball professionally. 
Behanan's attorney, Brian Butler, said he was pleased with the outcome of the case and that Behanan was just getting a ride from a concert when the vehicle was pulled over. 
"He had no knowledge there was a stolen firearm in the vehicle," Butler said. "With this matter resolved, he can continue with his professional career."
Also on Thursday, McCray pleaded guilty to a possession of a marijuana charge. Holloway's case is still pending. 
Parks reached an agreement to enter a plea to trafficking in marijuana with a firearm. He has not been sentenced.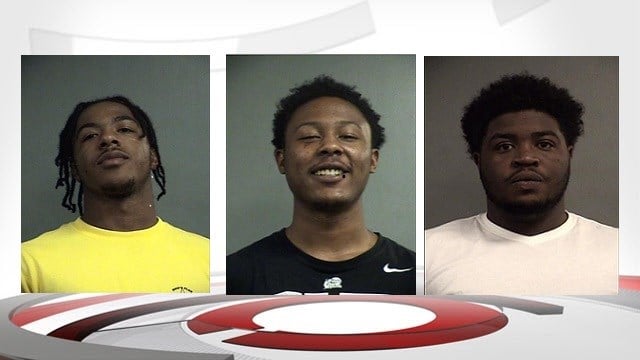 Behanan was part of U of L's 2013 NCAA championship team.  He was later dismissed from the team in December 2013 for what former coach Rick Pitino said was a violation of team rules. Behanan later told Jason King of the Bleacher Report that he was dismissed because of a failed drug test.
Related content: 
Copyright 2018 WDRB Media. All Rights Reserved.