LOUISVILLE, Ky. (WDRB) -- Churchill Downs released the official art Monday of next year's Kentucky Derby.
The official paintings for the 2022 Kentucky Oaks and Kentucky Derby were done by Kentucky artist Aimee Griffith. This is the sixth year in a row that Churchill Downs has tapped a Kentucky artist for this honor.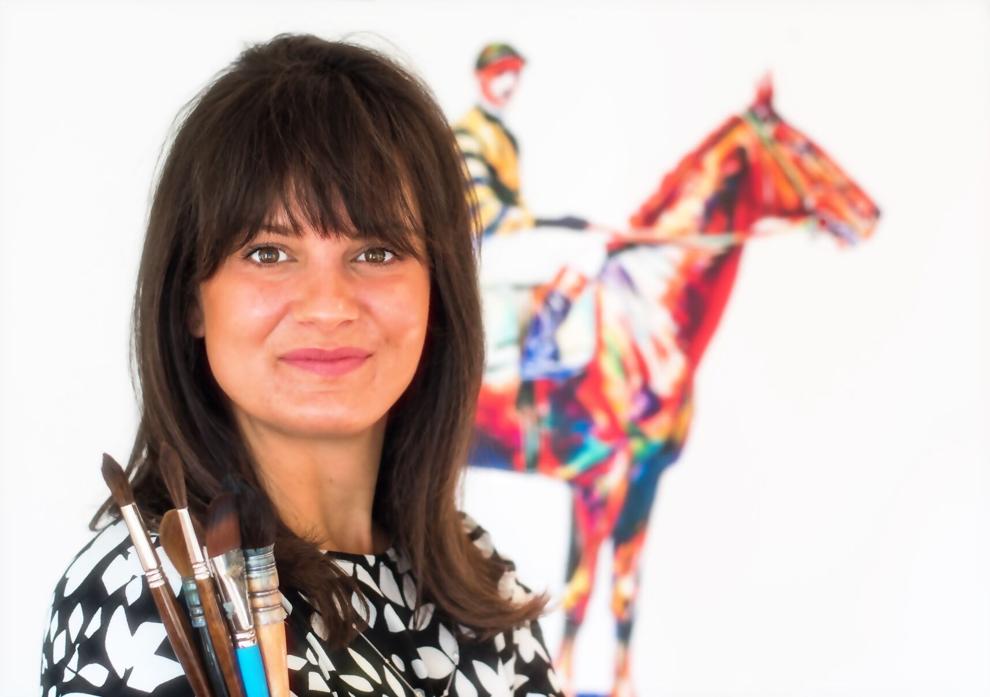 The painting for the Kentucky Derby is intended to display the energy, motion and excitement of the race with unusual use of color and splashes of paint.
The Kentucky Oaks painting is intended to showcase the fashion, pageantry and anticipation of the paddock area before a race.
"This commission challenged me to explore and experiment with my perspective of equestrian art like I've not done before," Griffith saud in a statement. "Before I began, I visited Cross Gate Gallery in Lexington and left inspired to try something new. Pushing brighter colors, more contrast and high energy in my work has helped me evolve as an artist."
The 2022 Kentucky Oaks is scheduled for May 6. The Kentucky Derby is scheduled for May 7.
Copyright 2021 WDRB Media. All Rights Reserved.