LOUISVILLE, Ky. (WDRB) -- A lacrosse player at Centre College who suffered a spinal cord injury when he dove into shallow water has a warning for others during the hot summer months. 
Twenty percent of all spinal cord injuries are caused by diving into pools or shallow water, and doctors in the area say this time of year reports of spinal cord injuries are more common.
That's what happened to Britt O'Brien, who loves the outdoors.
"Everything I did was outside," Britt said. "Playing sports, running around. I was never someone to sit inside."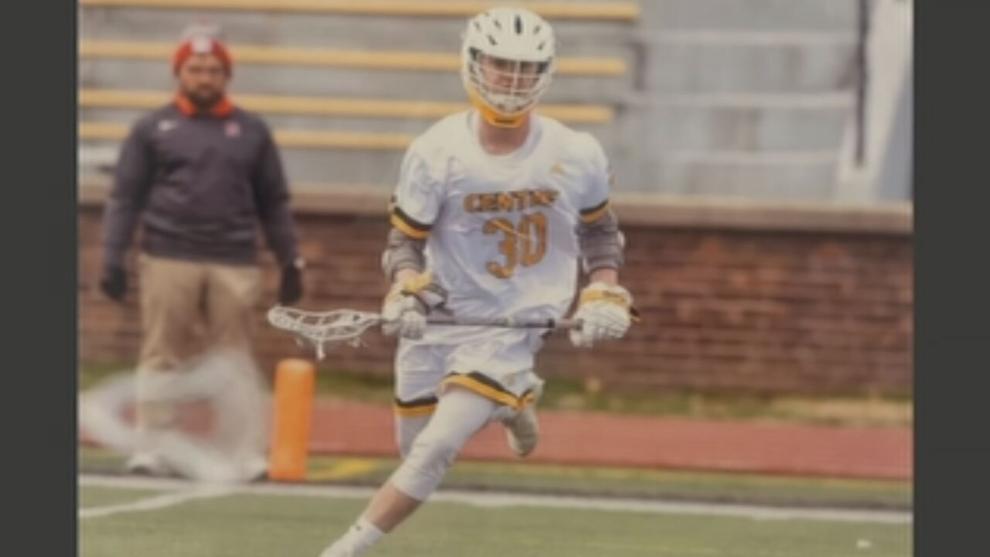 And he loved being a star player on the lacrosse team at Centre College. "I just loved it," he said. "It was fun, just fast paced. "
That was before everything changed last summer. Britt travels to Georgia each summer with his teammates, and in in 2021, they were swimming in the early hours of Aug. 7. That's when Britt decided to dive in to the pool. But he said he "didn't know it was as shallow as it was. It ended up being a kind of gradual incline sort of pool."
The 6-foot-3 athlete ended up had dove into just two feet of water, severely injuring his C5 vertebrae.
"I thought I was gonna die," he said. "I landed right on the top of my head, busted my head open and landed on my back and started drowning."
Before his friends even pulled him out, Britt knew he was paralyzed. He said he coughed up a lot of water when he was pulled out and told his friend to call an ambulance because he couldn't move or feel anything from his neck down.
O'Brien fought hard to stay alive in the hospital. "I was in a coma for 3-1/2 weeks, and died at one point during it."
Dr. Camilo Castillo, with UofL Frazier Rehabilitation, said "the most common injuries are usually because of the deflection of the neck, also extension or lateral movement." 
The spinal cord injury and medicine doctor has been in his line of work for 11 years and with UofL health for about five years. According to him, the spinal injuries like Britt's are usually caused by people misjudging the depth of the water.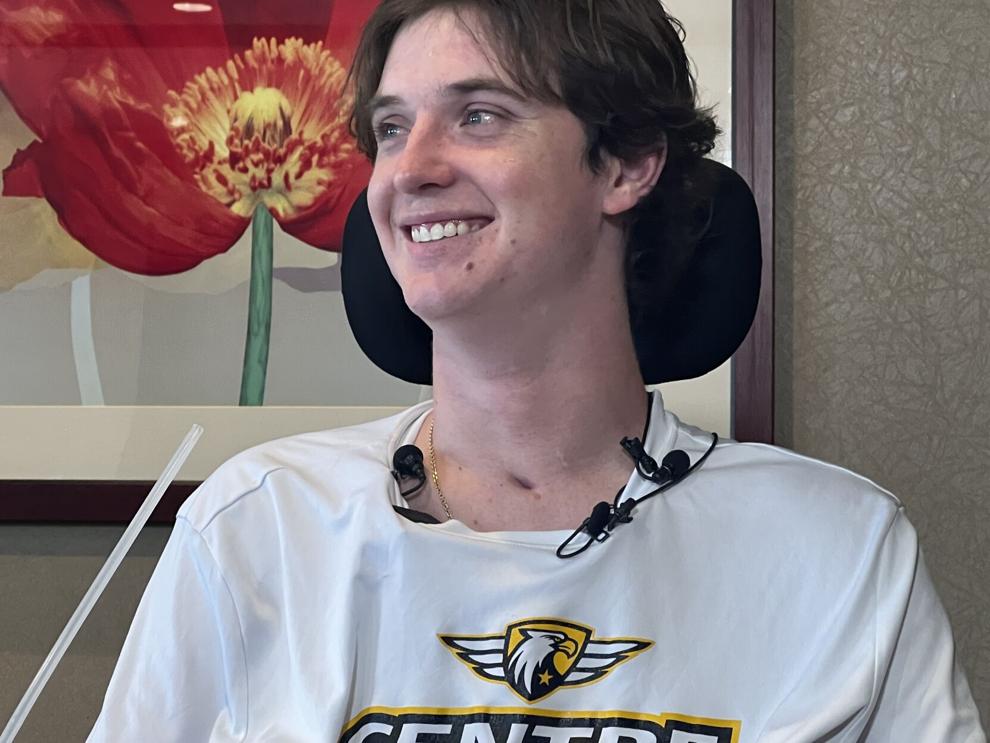 Once he was released to come back to Kentucky, O'Brien started his physical therapy journey with UofL Frazier Rehabilitation.
He and his caretaker now make the drive from Lexington three times a week for four-hour sessions. He rotates between exercises that work his legs and arm muscles.
Since starting his rehab, he's regained some mobility in his upper body and is working toward function in his fingers. He says sometimes he feels his thumb "tingling" which spinal experts say is a good sign. 
"My mom told me that the surgeon said that they thought I had a 3-7% chance of ever moving anything other than my head."
Castillo says regaining function in hands is an important step in the rehab process.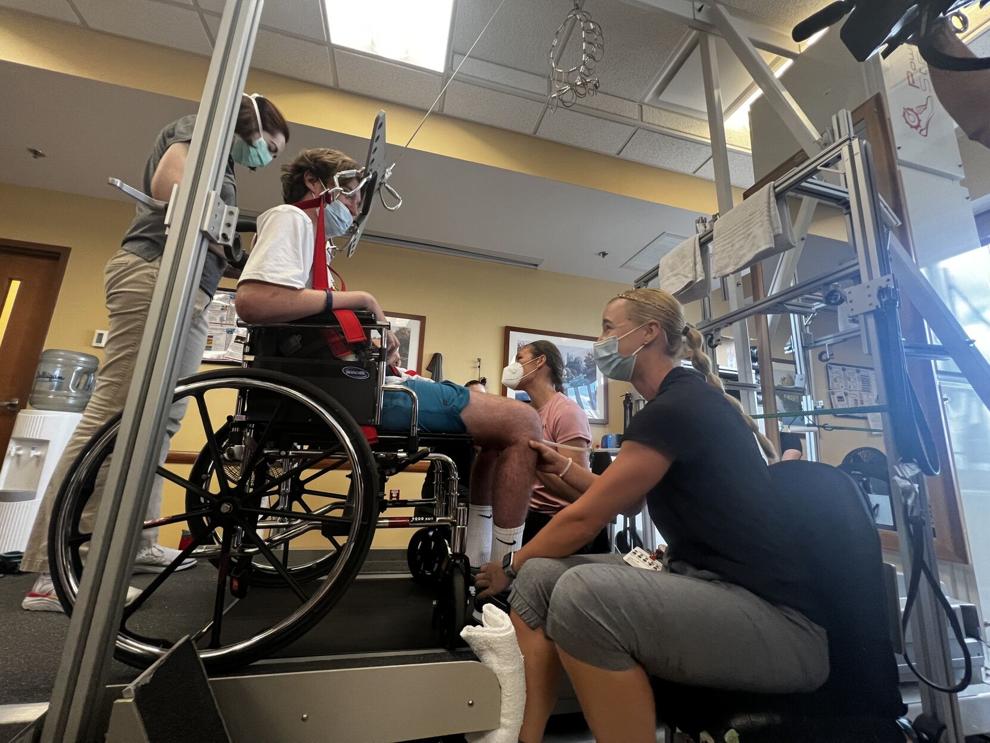 "Those can do well because you can transfer and you can feed yourself," said Castillo. "We stimulate those muscles to try to gain as much as possible," he said. 
Despite not knowing how much strength he'll get back, Britt says there's no point in being upset in what happened in the past. 
"I'm very lucky," he said. "I very well could not be here right now."
As he works to continue to regain strength, the athlete says he is encouraging others to think twice before blindly jumping into water. 
"Pay attention before you do, because something you've done thousands and thousands of times can change your life in the blink of an eye."
Britt says he hopes to one day get back onto an athletic field and is looking to play wheelchair rugby. 
To help Britt with his medical expenses, click here. 
Copyright 2022 WDRB Media. All rights reserved.