LOUISVILLE, Ky. (WDRB) -- A Kentucky state senator has filed a bill that would prohibit state law and executive orders from requiring facial coverings to be worn by the general public during states of emergency related to COVID-19 and its mutations as well as other viruses and diseases.
Filed Wednesday by state Sen. Adrienne Southworth, R-Lawrenceburg, Senate Bill 158 intends to "start the conversation on how to address acute vs. chronic and local/regional disparity," the senator said in a tweet. 
Those exempt from the ban under SB 158 include individuals who are "required by a state licensing board for an individual health care practitioner to wear a facial covering for the delivery of health care services," according to the proposed legislation.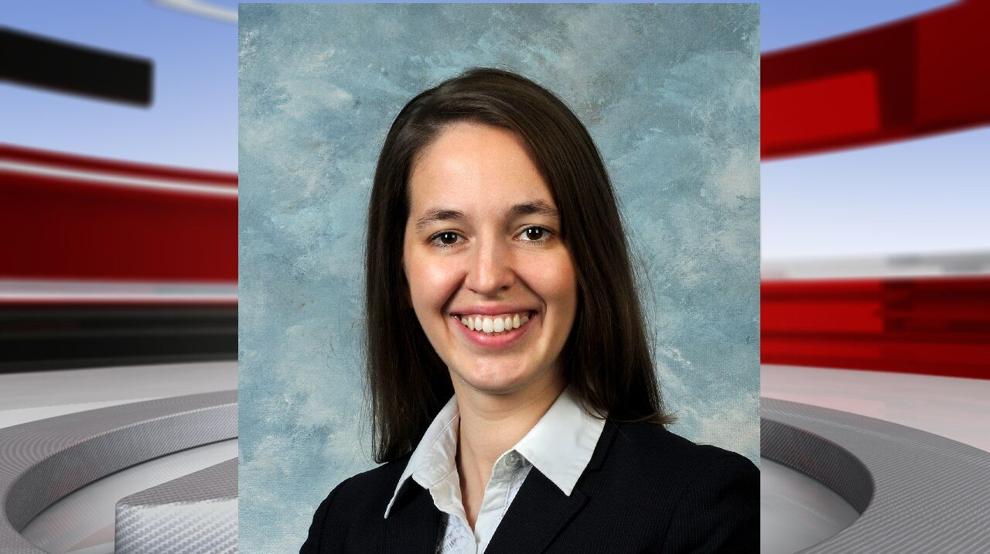 Gov. Andy Beshear enacted a statewide mask mandate in July 2020, roughly four months after the first case of the coronavirus was reported in Kentucky, and has been extending the mandate in 30-day increments since.
The governor's executive order requires the use of facial coverings:
"While inside, or waiting in line to enter, any: retail establishment; grocery store; pharmacy; hair salon/barbershop; nail salon/spa; tattoo parlor; child care facility; restaurant or bar (when not seated and consuming food or beverage); health care setting, or; any other indoor public space in which it is difficult to maintain a physical distance of at least six feet from all individuals who are not members of that person's household;
"While waiting for or riding on public transportation or paratransit, or while riding in a taxi, private car service, or ride-sharing vehicle, or driving any of the above while customers are present; or
"While in outdoor public spaces in which the person cannot maintain a physical distance of six feet from all individuals who are not members of the person's household and is not otherwise covered by previously issued guidance."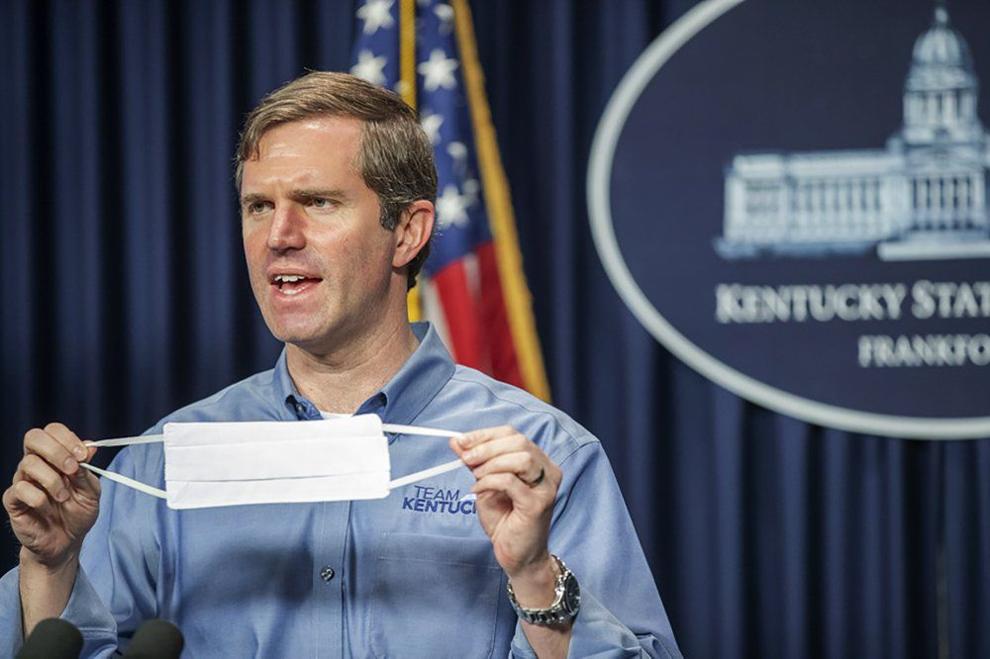 Beshear and health officials at the federal, state and local level have been advocates for masks' effectiveness in limiting the spread of the coronavirus, which has killed more than 3,8000 Kentuckians since the beginning of the pandemic. In announcing another 30-day extension of the mandate on Monday, the governor said it is "absolutely critical" that Kentuckians continue to wear masks "until enough people in the commonwealth have been vaccinated to where we can protect the most vulnerable."
"To lift this mandate now would leave us vulnerable at a time that we can see a light at the end of the tunnel and where we are headed for victory," he said.
The mask mandate, like other executive orders Beshear has enacted during the pandemic, was met with criticism from Republican leaders who have challenged the governor's authority to enact such measures. When Beshear first announced the mandate in July 2020, a letter signed by Attorney General Daniel Cameron, Kentucky Senate President Robert Stivers and House Speaker David Osborne called the order "arbitrary and overbroad."
"As you say, we are all in this together," the letter says. "We trust the citizens of this Commonwealth to make responsible decision to protect themselves and their neighbors. As the chief leaders of the Kentucky General Assembly and the chief law officer of this Commonwealth, we ask that you do the same."
The Kentucky Supreme Court in November unanimously ruled that Beshear's executive orders during the pandemic were legal and "necessary." Lawmakers on Thursday, however, voted to pass a bill into law that would limit a governor's emergency orders, including the mask mandate, to 30 days unless extended by the legislature.
To curb the spread of COVID-19, the Centers for Disease Control and Prevention says everyone age 2 and older "should wear a mask in public settings and when they are around people who do not live in their household."
"You should wear a mask, even if you do not feel sick," the agency's website says. "This is because several studies have found that people with COVID-19 who never develop symptoms (asymptomatic) and those who are not yet showing symptoms (pre-symptomatic) can still spread the virus to other people.
"Wearing a mask helps protect those around you, in case you are infected but not showing symptoms."
The CDC says masks should not be worn by children younger than 2-years-old, anyone who has trouble breathing and anyone who is unconscious, incapacitated or otherwise unable to remove the mask without assistance.
"Wearing masks may be difficult for some people with sensory, cognitive, or behavioral issues," the agency's website says. "If they are unable to wear a mask properly or cannot tolerate a mask, they should not wear one, and adaptations and alternatives should be considered."
Copyright 2021 WDRB Media. All Rights Reserved.