LOUISVILLE, Ky. (WDRB) -- Kentucky's prisons will be able to allow visitors again once "a truly substantial" amount of the inmate population is vaccinated against COVID-19, the secretary of Gov. Andy Beshear's executive cabinet said Monday. 
At least 80% of inmates must be vaccinated against the virus before visitation will be opened to individuals who have also been vaccinated, J. Michael Brown said during the governor's briefing on the pandemic. As of Monday, nearly 69% of the state's inmate population has been inoculated, according to data Brown shared during the briefing. 
Visitation was halted at the onset of the pandemic in March 2020. 
"There's an incentive, both inside and outside, to start to get back (and) for people to reconnect with the folks who are in here," Brown said. 
Doses of Johnson & Johnson's one-shot COVID-19 vaccine arrived at Kentucky's prisons on April 5, according to Brown. In one week's time, he said 6,602 inmates have been vaccinated, and clinics are ongoing at the Kentucky State Penitentiary and the Blackburn Correctional Complex. 
"(Using Johnson & Johnson) was very deliberate," Brown said. "We didn't want to have to be in a situation of having to go back and do second doses on what might be a transient population."
Doses will be available to inmates who may have declined vaccination when it was first offered to them, the governor's office said in a news release.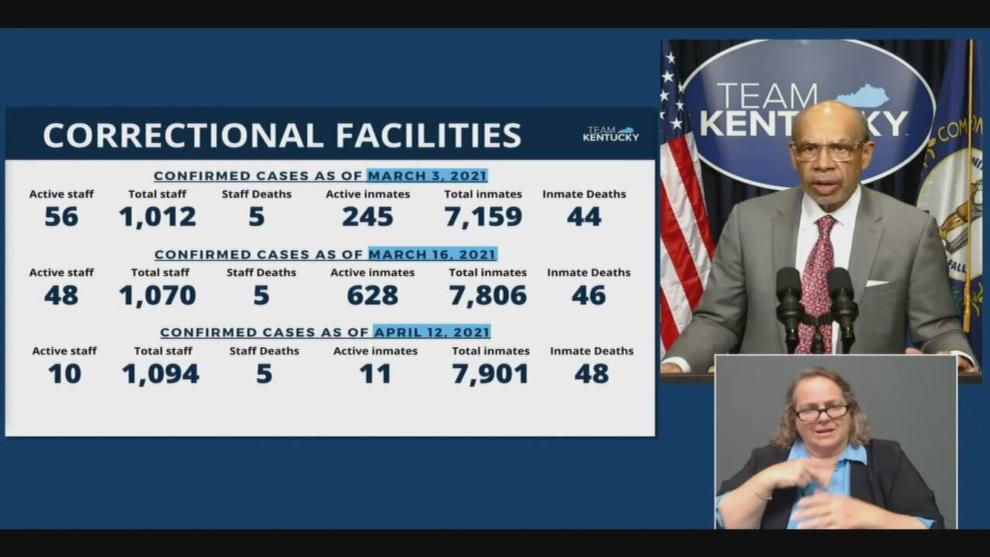 According to data Brown shared Monday, 50% of staff at Kentucky's correctional facilities have been vaccinated against COVID-19, which totals 2,150 individuals. Brown did not say if staff members were also receiving the Johnson & Johnson vaccine or vaccines that require two doses. 
Kentucky's prisons saw a "spike" in coronavirus cases among inmates during the beginning of March, Brown said. Data he shared Monday show active cases among inmates jumped from 245 on March 3 to 628 on March 16. 
As of Monday, data show there were only 11 active cases among inmates and 10 among staff members. 
"In actuality, prior to some jail transfers, we only had one active case in our prisons," Brown said. "We had 10 that came in and transferred from jail. We retested and found that they were positive, and now we're getting that under control."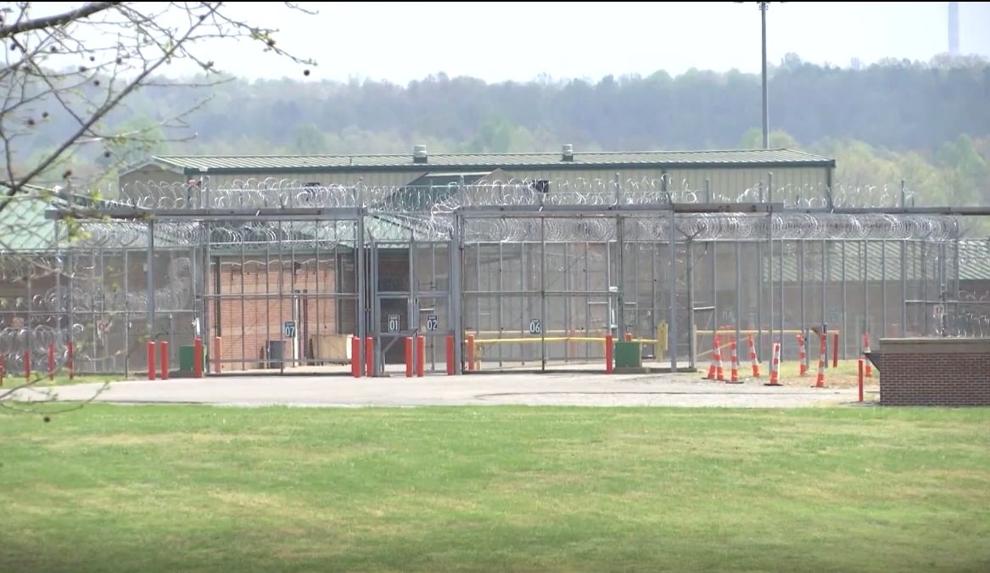 Four inmate deaths in which COVID-19 was a contributing factor were reported between March 3 and Monday. In total, 48 inmates and five staff members at correction facilities have died during the pandemic. 
Kentucky's prisons rank second in the country with 6,495 COVID-19 cases per 10,000 prisoners and third in the country with 39 deaths per 10,000 prisoners, according to The Marshall Project, a nonprofit that reports on criminal justice. 
Brown isn't the only state official offering an "incentive" for Kentuckians to get vaccinated against COVID-19. Beshear on Monday said capacity, curfew and distancing guidelines will be lifted for most venues, businesses, restaurants and bars that cater to 1,000 or fewer patrons once 2.5 million residents have had at least their first shot. 
Related: Kentucky likely '4 to 6 weeks' from lifting restrictions, as Cardinal Stadium vaccine site opens
"With the vaccine supply we have, we could get there in as little as three-and-a-half weeks from now," the governor said during his briefing. "That minimum time frame might not be realistic, but we should get there in four to six weeks if we are intentional." 
As of Monday, 1,558,463 Kentuckians have received at least the first dose of a coronavirus vaccine, according to the state's online dashboard. Those numbers are "lagging by two-and-a-half to three days" due to a security upgrade to the reporting system, Beshear said. 
"(Monday's report) does not include what I believe is north of 20,000-plus people for Friday, Saturday and Sunday," he added. 
Kentucky's largest vaccination clinic opened Monday in the parking lot of Louisville's Cardinal Stadium, and Beshear said thousands of appointments are available. Click here to schedule an appointment. 
Anyone age 16 and older is now eligible to sign up for vaccine appointments. For more information on where you can get vaccinated, click here.
Kentucky reports less than 300 new COVID-19 cases, 7 deaths
Health officials on Monday confirmed 270 new COVID-19 cases in Kentucky and seven more deaths in which the virus was a contributing factor.
After reporting a decline in cases identified over the past week Sunday, Beshear said the state is in a "plateau" with its caseloads.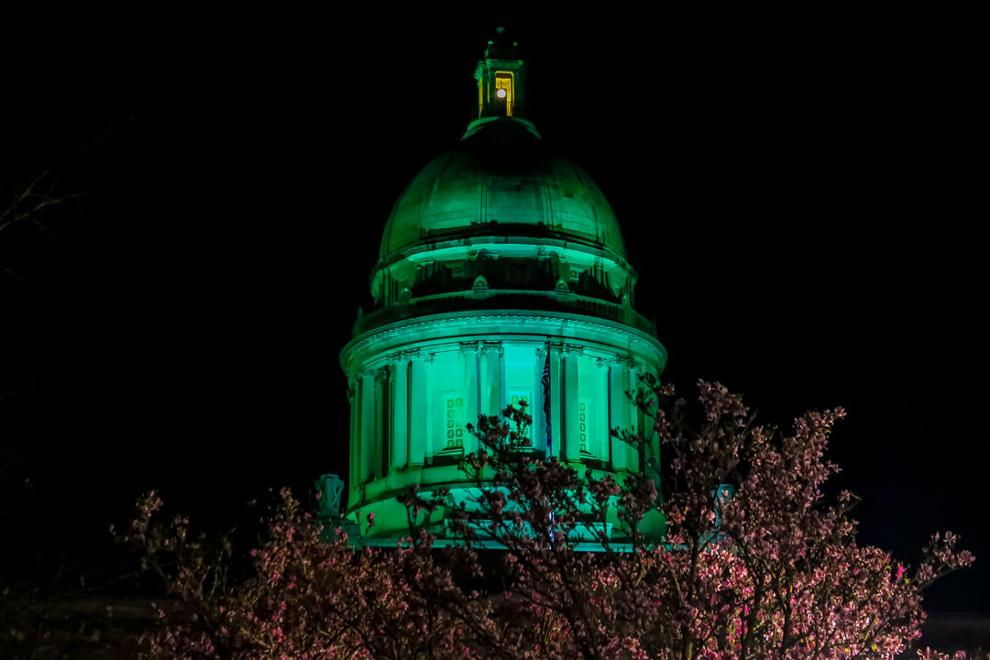 The state's positivity rate, which measures the proportion of coronavirus tests returning positive, rose from 3.08% on Sunday to 3.16% on Monday, according to a report from Kentucky Public Health. 
"We gotta at least watch to see if we're starting an uptick in the positivity rate," Beshear said. "We'll watch that through the course of this week." 
Two of the latest COVID-19 victims announced Monday were a 45-year-old man and an 81-year-old man from Jefferson County, both of whom died in February. The coronavirus has been a contributing factor in the deaths of at least 6,257 Kentuckians since the start of the pandemic, according to Kentucky Public Health. 
Data show 380 Kentuckians currently hospitalized with COVID-19 and 104 being treated for the virus in intensive care units. More than 50 patients were on ventilators.
For most people, COVID-19 causes mild or moderate symptoms that clear up within weeks. The vast majority of people recover. Of the state's 329,045 confirmed cases reported since March 2020, at least 50,427 have recovered, according to Kentucky Public Health.
But for others, especially older adults and those with existing health problems, the virus can cause severe symptoms and be fatal.
To find a COVID-19 testing location near you, click here.
Copyright 2021 WDRB Media. All Rights Reserved.