LOUISVILLE, Ky. (WDRB) -- Right now, a vacant brick building at the corner of W. Muhammad Ali Boulevard and South 2nd Street in downtown Louisville is the source of a passionate debate: Is it an old, decaying building fit for demolition or is it a historic landmark worth saving?
Daniel Borsch, a Louisville restaurateur, thinks it's the latter.
"That's a great building," Borsch said. "140 years old. Great construction. You can't make a building like that nowadays."
It's known as the Odd Fellows building, and it's located in the shadow of the Omni Louisville Hotel. As part of the Omni's contract to build in Louisville, the hotel controls the future of its neighbor, and because the Omni says the building is so old, has bad pipes and undrinkable water, and isn't suitable for retail or other uses without significant investment, it intends to bulldoze it at an unspecified date within the next few years.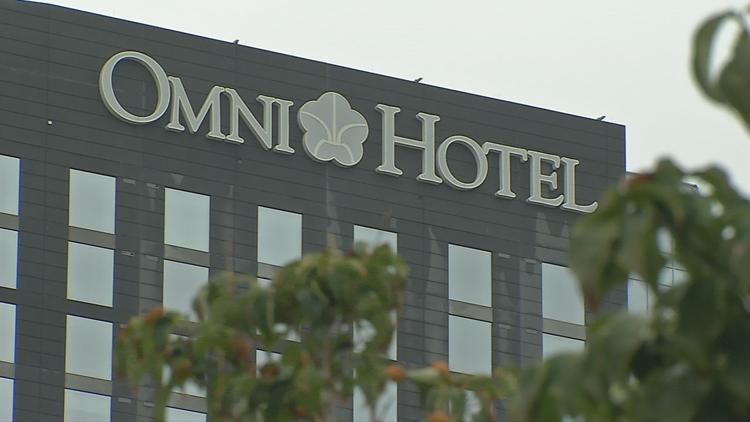 "I think we have to take a stand with this building," Borsch said. "Given its condition, given the potential that it has, this is one worth fighting for."
Because of complaints from people like Borsch, Councilwoman Barbara Sexton Smith, a Democrat who represents District 4, is making a stand.
"It's a beautiful building of historic proportions," Sexton Smith said. "We've already lost one structure that I do not think we should have lost. We should not make the same mistake twice."
She and two other council members have filed a resolution to have the building reviewed as a historic landmark and possibly protected as a result. Council didn't have that ability until it recently approved a series of amendments to the city's ordinance governing landmarks.
"My vision is this building will be preserved. It will be designated as a historic structure, and it will not be torn down," the councilwoman said.
If it stays up, she says it shouldn't stay vacant.
"That building could be anything that building wants it to be. It could be anything that the developers want to do inside that building. There are many uses," she said.
Borsch adds it's also important to keep some history here on a block that's already lost other old buildings.
"I wish Mayor Fischer would take a stronger stance to protect what we have left," he said. "It's part of our heritage. It's what makes the city unique."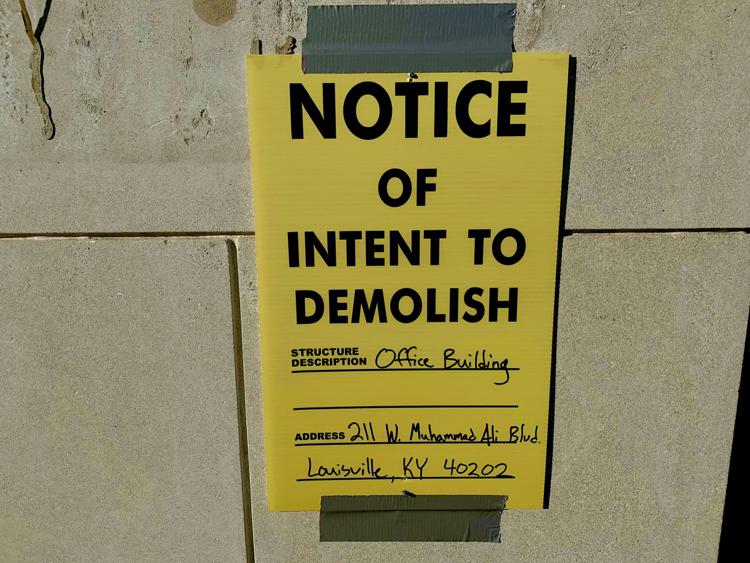 The Omni, meanwhile, didn't have a comment about the council resolution.
However, in a previous statement, a spokesperson for the hotel said the plan is meant to advance and improve the downtown space.
"Since opening in March 2018, the new Omni Louisville Hotel has revitalized what was once a nonfunctioning block in the heart of downtown.  Thanks to the city's partnership with Omni, the old block of vacant, decaying buildings has now become a busy, desirable destination that connects residents, visitors and downtown workers to the convention center, entertainment and retail in the downtown core," the statement said, in part. "The agreement with the city required that the Omni declare plans for the Odd Fellows building in 2019, but execution of those plans may not happen for another year or more.  Omni Louisville has elected to remove the structure and will replace it with an indoor/outdoor entertainment area that better utilizes that valuable downtown space and that can be enjoyed by the entire community. We are still developing those plans."
Copyright 2019 WDRB Media. All Rights Reserved.