LOUISVILLE, Ky. (WDRB) -- After a rise in reports of drugs being slipped into drinks at some Louisville bars, city leaders are taking action to prevent sexual assaults.
"It's gone up, I've never seen it like this," said Lt. Brad Silveria with Louisville Metro Alcohol Beverage Control. "There's been several victims that have been preyed upon. What we've been seeing reports of are that women wake up, they can tell they've been sexually assaulted and they don't know how they got where they got."
Following a rise in suspected use of drugs like Rohypnol or "roofies" to incapacitate victims, Silveria and other ABC officers are partnering with Metro Councilwoman Cassie Chambers Armstrong (D-8) to hand out free cards and stickers that test for common date rape drugs, to area bars. The stickers can be placed on the back of phones and the cards can be kept easily in purses or wallets to be readily accessible.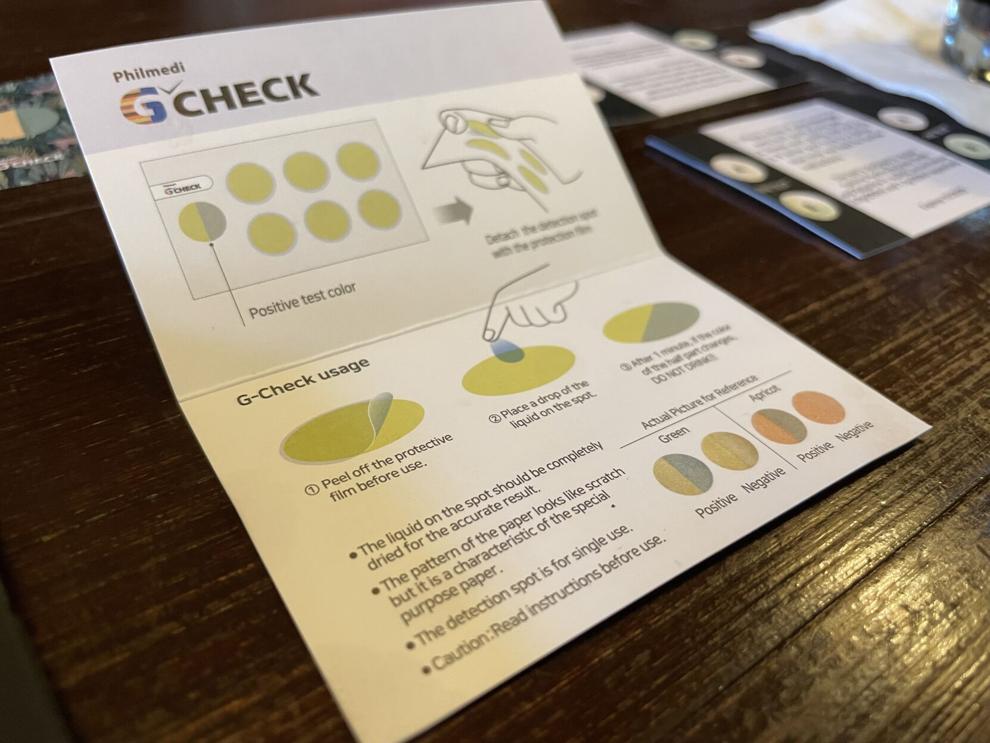 The cards and stickers contain small circles. A customer can place a single drop of their drink onto the circle, and if it changes color, they will know it has been laced with drugs.
Chambers Armstrong helped fund the program. She said the stickers will be provided at no cost to bar owners, employees, and other community partners thanks to a Neighborhood Development Fund (NDF).
"We've seen a spike in these incidents but we know this is something that isn't new and unfortunately this is something that happens all across America, all the time," said Chambers Armstrong. "It's really cutting edge technology, and it really lets people feel like they have a tool to make sure this isn't happening to them."
Chambers Armstrong says the devices are just one of many tools that can be used to help make the Highlands area safer.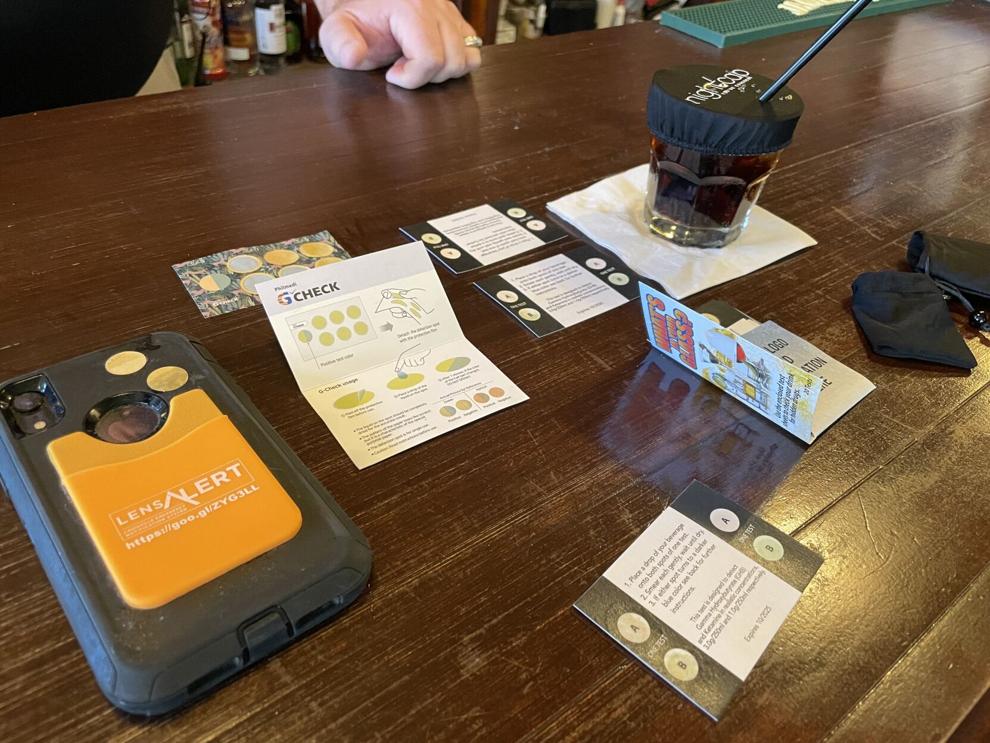 "We have a group of late night businesses on Bardstown road that meet regularly. What we do is we talk about what folks are doing to be proactive. People learn from each other, they learn best practices from each other and people change what they're doing in response to that," she said. "We know having a thriving vibrant nightlife is good for our city. We want to make sure Bardstown road is continuing to be able to be that for our city."
Louisville Metro Police and ABC have been alerting the community about the increase in the number of reports where investigators suspect these drugs were involved. Many of these incidents happened at bars in the Highlands which is why the program is being rolled out there first.
"This is the bar district. There are some other locations in town that have a concentration, but this is where most people come and this is where the largest concentration of people that have been drugged have come," Silveria said.
LMPD would not provide specific details about which bars had been included in victim's reports, citing "ongoing investigations."
Louisville Metro ABC is still waiting on more shipments of the cards and stickers to arrive but hope when the new program officially starts, it will help people feel safer.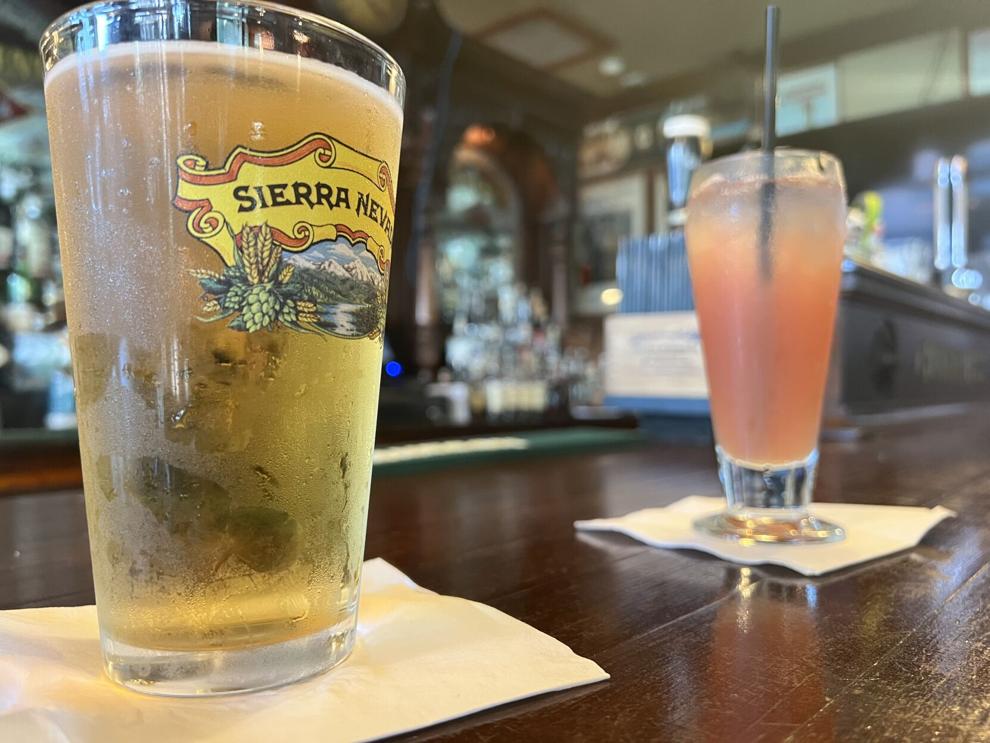 "More than one is too many, and we're there. I hate to say it, it could happen to any of us. So many of us go out to eat go out to drink and we never watch whos making our drink," Silveria said. "If somebody offers to by you a drink, be very weary unless you watch it being made because you can just never tell."
Silveria says you should also never leave your drink unattended. Police also recommend going out in groups and making sure everyone is accounted for when leaving.
Drugs like GHB or Rohypnol work quickly. LMPD says if anyone suspects they have been drugged or sexually assaulted, you should call police immediately. You can also call the confidential National Sexual Assault Hotline at 1-800-656-4673.
Copyright 2022 WDRB Media. All Rights Reserved.