LOUISVILLE, Ky. (WDRB) -- A $1,000 reward is being offered for information leading to an arrest and conviction after the Sun Valley Golf Course was vandalized overnight. 
According to posts from Louisville Metro Golf on social media, a vehicle stolen from someone who plays at the course frequently was used to make tire tracks on the course located at 6505 Bethany Lane, which is just off Lower River Road.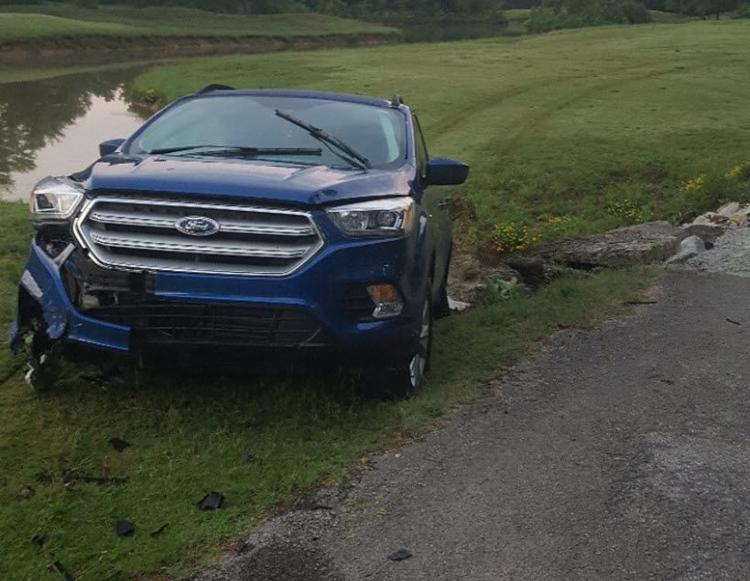 The vandal apparently did some donuts around holes 10 and 11, leaving deep ruts in the green. The damage to the course is estimated at about $25,000.
Pictures posted on Twitter show the extent of the damage. 
$1000 reward for any information that leads to the arrest and conviction of the person or persons responsible for this damage at Sun Valley golf course @loukyparks pic.twitter.com/xMAsTeQnGN

— Louisville Metro Golf (@Kygolfnews) June 24, 2020
"We've had a very busy spring," said Jon Reiter with Louisville Parks and Recreation. "Golf has been one of the few things people have been able to do throughout this pandemic. Something like this really sets us back at a course like Sun Valley."
Crews have put down sand as a temporary repair, but officials say the course may not be completely restored until sometime next year.  
Louisville's golf courses have been struggling in recent months, and at one point their future was in doubt because of the city's budget shortfalls. 
Anyone with information is asked to call the LMPD crime tip line at 502-574-LMPD (5673). 
Copyright 2020 WDRB Media. All rights reserved.