CINCINNATI (WDRB) - Graphic video shows the four-minute shooting rampage by a gunman in the lobby of Cincinnati's Fifth Third Center on Thursday morning. 
Cincinnati Police released edited clips from security cameras in the building of the gunman with his arm extended randomly shooting at people.
[CLICK HERE TO VIEW THE CINCINNATI NEWS CONFERENCE IN ITS ENTIRETY]
The shooter, 29-year-old Omar Enrique Santa Perez, died in a hail of bullets from officers who rushed to the scene. Four officers with 9mm handguns, a rifle and a shotgun shot through a plate glass window and killed him. Investigators have not determined which officer or weapon killed Perez.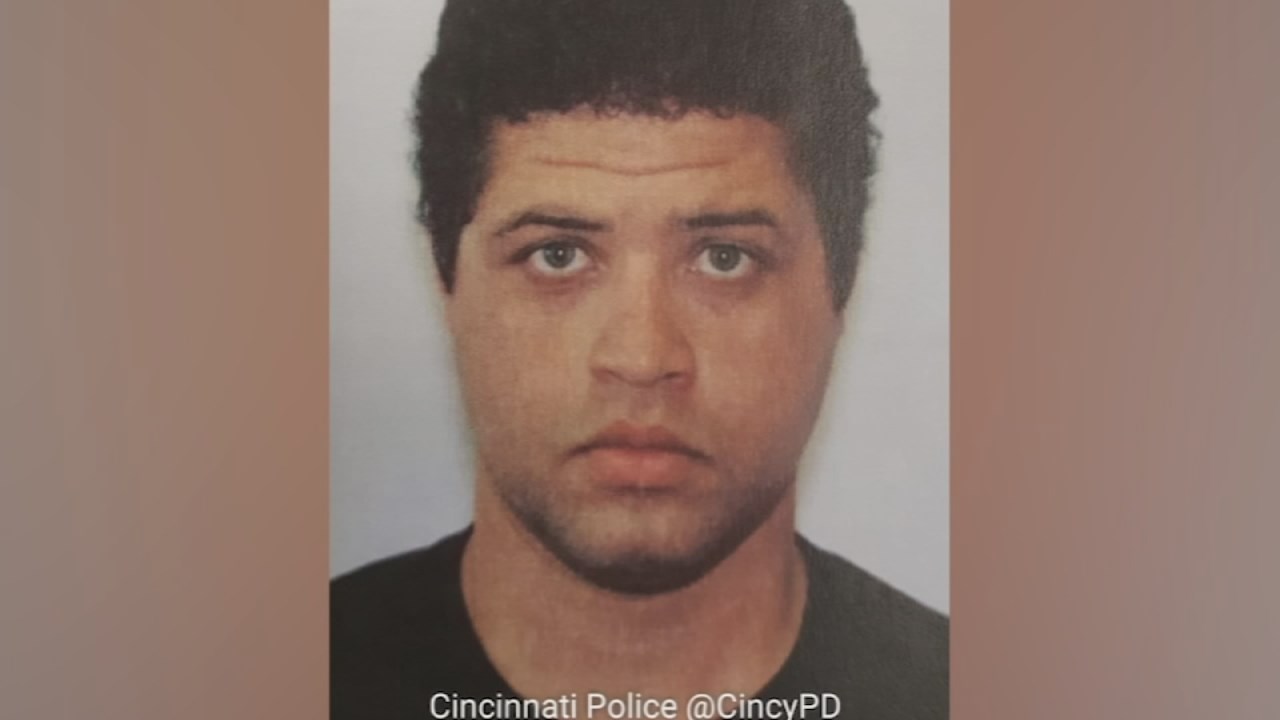 Perez managed to shoot five people. Three died and two others survived and are hospitalized, including a Louisville woman. 
Whitney Austin was shot and is currently at a Cincinnati hospital. Louisville Collegiate School sent a letter to parents, saying she was among the victims. She's the parent of a Collegiate student.
The other wounded person was last reported in critical condition.
Body cam footage released by police shows the shooting from the officers' perspective, as they run toward the gunfire.
 They spotted the lone gunman in the lobby and exchanged gunfire. Police Chief Eliot Isaac said the video was edited, but the officers then rushed to help the victims. 
Chief Isaac also showed security footage that shows how security officers stationed in the lobby tried to get people to safety, and you can see them escorting people into a hallway near a bank of elevators. 
Police have not been able to determine a motive for what drove Perez to open fire at the Fifth Third Bank headquarters. But they said the 9 mm semi-automatic handgun was purchased legally in Cincinnati in August. 
Perez was able to fire 35 rounds before being killed by police. He was carrying a briefcase with an additional 250 rounds of extra ammunition. Chief Isaac said the time elapsed from the first shot at 9:06 a.m. until Perez was killed was 4 minutes and 28 seconds. The first 911 call came 55 seconds after the first shot, and it took police 3-and-a-half minutes to arrive on scene.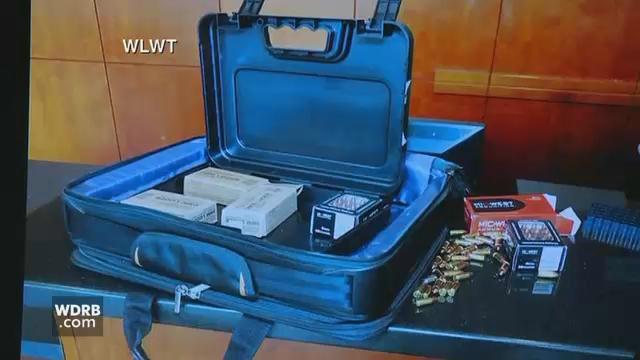 Police Chief Isaac said Perez had never worked at Fifth Third and there is no information linking him to other businesses in the building.
Authorities believe that Perez had lived in the Cincinnati area since 2015 at seven different addresses. Police swarmed his apartment on Thursday afternoon in North Bend, Ohio, about 15 miles away.
Mayor John Cranley praised police and other emergency personnel, saying, "the heroism of these officers was truly remarkable."
Cranley described the images he witnessed on the unedited body cam footage.  He talked about a lobby receptionist who emerged, after police killed Perez.  "The fear in her eyes is hard to forget," he said. He also described the relief on her face, when she "realized the cavalry had arrived."
Records show the shooter formerly lived in South Florida and had been charged with some non-violent crimes years ago.
The Hamilton County Coroner's office identified the victims as Pruthvi Kandepi, 25; Luis Calderon, 48; and Richard Newcomer, 64.
A coroner says she recognized the youngest person. Dr. Lakshmi Sammarco had met Kandepi at a local Hindu temple. The two also shared the same hometown and language, Telugu.
Sammarco posted Wednesday on Facebook, asking how officials will explain to his parents "they will never see their son again because of a senseless shooting in a foreign country."
The local Telugu Association of North America office said they plan to help Kandepi's father. He wants his son's body to be taken back to India.
Mayor Cranley said a vigil is planned for 4 p.m. on Friday for victims, first responders and the city.  He said everyone needs to pray for the city. "We need to pray for peace and take the actions necessary to keep crazy people from getting guns." 
Gov. John Kasich ordered flags to be flown at half-staff at all public buildings and grounds in Hamilton County, and at the Statehouse, through Monday.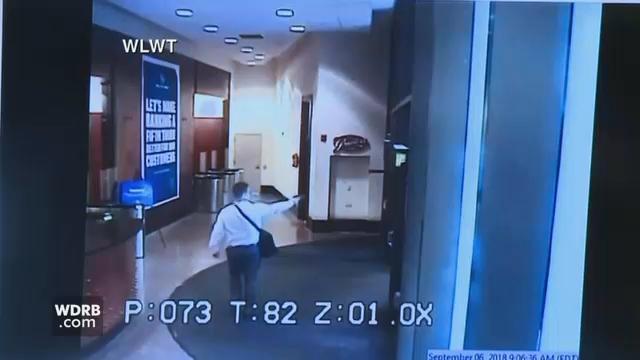 Copyright 2018 WDRB Media. The Associated Press contributed to this report. All rights reserved.