LOUISVILLE, Ky. (WDRB) -- Giants have taken over Bernheim Forest as an artist uses trash to bring trolls to life.
Danish artist Thomas Dambo is creating three "Forest Giant" sculptures using recycled and repurposed materials as part of the celebration of Bernheim Forest's 90th anniversary.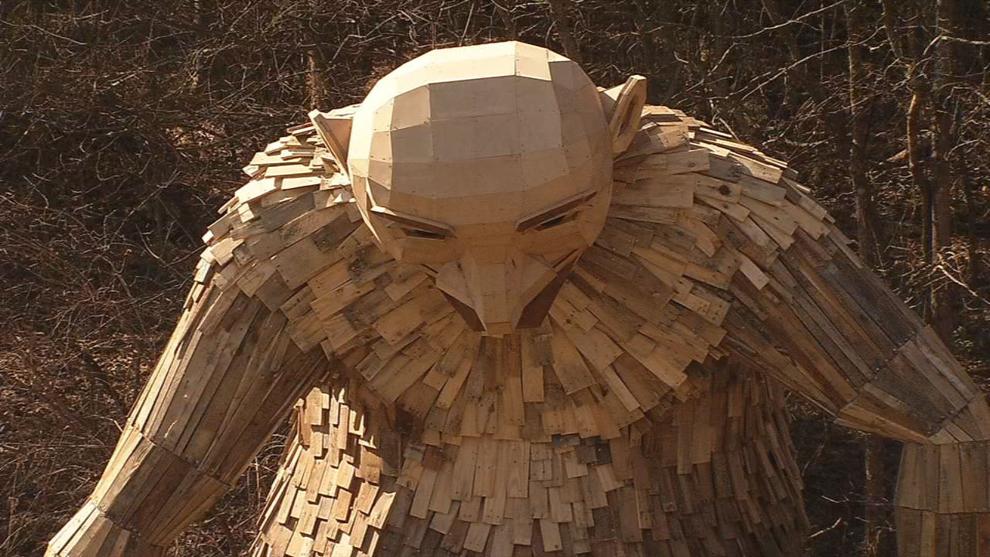 "Ninety years ago, when I.W. Bernheim purchased 13,000 acres of land as a gift to the people of Kentucky, part of his vision was that this land would be a place for the people of Kentucky to further their love of the beautiful in nature and in art," Bernheim Executive Director Dr. Mark Wourms said in a statement. "Through art, people can experience nature in a whole new way, which is why we are thrilled to host Thomas and his team. These giants are a wondrous addition to our 16,137-acre forest, which we think is already a pretty magical place -- a place where people connect with nature, a place where thousands of plant and wildlife species flourish and a place that is a source of clean air and clean water for the entire Greater Louisville Region."
The public is invited to view the creation of the giants, which are scheduled to begin before the end of March.
"Once all three are completed, they will 'live' at different sites throughout Bernheim -- some easy and not-so-easy to spot -- but all are fun to discover," Wourms said.
Dambo is at Bernheim as part of its Sited@Bernheim program. Below is a fact sheet released by Bernheim Forest that contains additional information.
Copyright 2019 WDRB Media. All Rights Reserved.