LOUISVILLE, Ky. (WDRB) -- For a third-straight day, the Louisville Metro Police Department was under the spotlight of the U.S. Department of Justice, as federal investigators probe police practices and patterns in Louisville.
During a Zoom conference, in which all members of the Louisville community were invited, attorneys conducting the investigation said their work will differ from previous studies and audits of the department, including the recent city-funded audit conducted by Chicago-based Hillard Heintze.
The Department of Justice said its investigation will "dig deeper," be "more comprehensive" and have enforceable results, if violations are found.
"We're here to listen to everyone across the entire spectrum," said Charles Hart, a trial attorney with the U.S. Department of Justice's Civil Rights Division. "Our goal is to get to get insights that will help us get to the truth."
Attorney General Merrick Garland on Monday announced the DOJ would launch a sweeping federal investigation of LMPD's policing and practices.
The "pattern or practice" review will target officers' use of force, including against people participating in First Amendment-protected activities. It also aims to determine if the department engages in discriminatory policing or if it makes unconstitutional stops, searches and seizures on patrols and when executing search warrants at private homes.
"Pattern or practice means that we will be investigating the city and LMPD on a systemic level," Hart explained Wednesday.
In the Zoom conference, investigators explained they'll look at incidents from the past few years, and consider some historical context, in the probe that could last a year or more.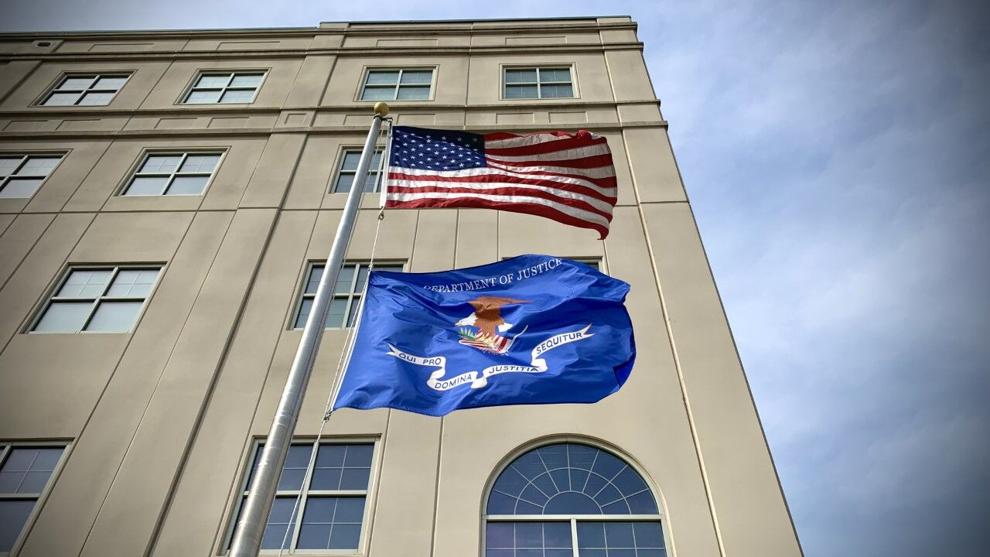 If the investigation identifies specific violations, it will then work with Louisville leaders to develop an enforceable action plan to fix them. The Department of Justice has a history of doing so in other cities like Baltimore, Maryland; Newark, New Jersey; and Ferguson, Missouri.
"And there are other things that have happened as a result of our work that have been very concrete successes," said Paul Killebrew, who serves as special counsel in the Civil Rights Division.
Mark Steiner, with Showing Up for Racial Justice — a group that organizes white people to stand with people of color — met with justice department investigators in a separate session Tuesday and has high hopes.
"The dysfunctional relationship between LMPD and the citizens it serves has created a really deep problem in our city," Steiner said. "I believe this investigation could help heal that, and that healing is just really necessary for Louisville."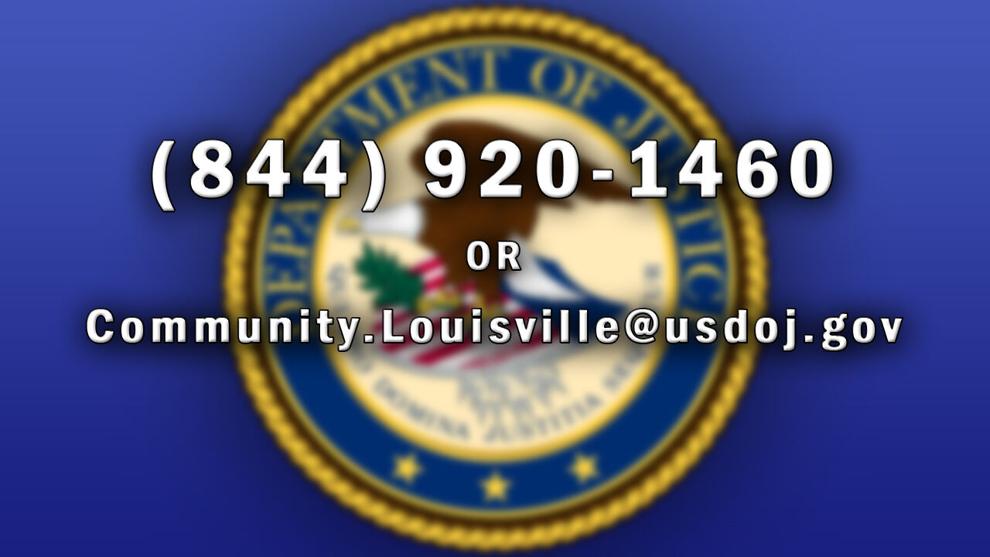 If you'd like to reach the DOJ, you can call (844)-920-1460 or email them at Community.Louisville@usdoj.gov.
The justice department attorneys said they wish to hear from anyone with information that could assist the investigation: community members, protesters, police officers, disabled people, homeless advocates and others.
Related Stories:
Copyright 2021 WDRB Media. All Rights Reserved.